Personal Revelation and General Conference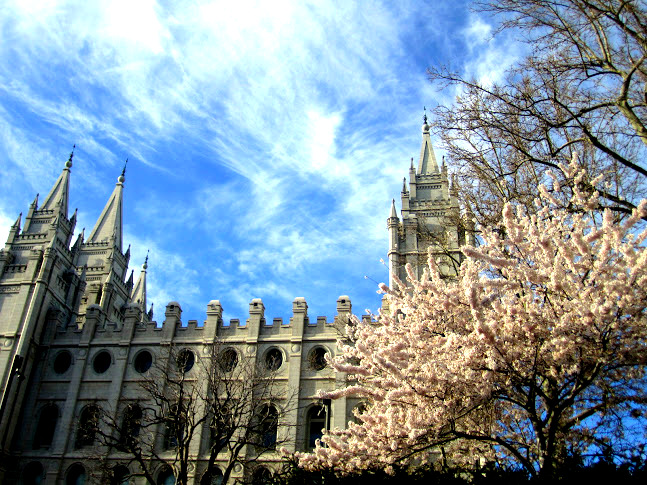 by Dianne Orcutt
I always look forward to General Conference. I love the opportunity to drink deeply of spiritual waters and to refocus my efforts and recommit myself to becoming a better disciple of Christ. And, as Elder Hales said in his October 2013 conference address, "The greatest blessings of general conference come to us after the conference is over. Remember the pattern recorded frequently in scripture: we gather to hear the words of the Lord, and we return to our homes to live them [emphasis added]." Unfortunately the spiritual glow and renewed determination to improve often fade quickly as life roars on. Not unlike New Year's resolutions. At least that's usually the case for me.
As this most recent General Conference approached I contemplated what I could do to bridge the gap between my good intentions and the daily grind of life.  I remembered the talk given by Elder Hales, noted above. Upon reviewing it I was (not surprisingly) reminded that meaningful spiritual growth, like most things worth working for in life, requires proactive and change oriented behavior.  Sure, we can sit in front of the television during conference and hear the words that are spoken, but for those messages to be internalized and applied we must do much more than that.
Elder Hales taught, "What is said is not as important as what we hear and what we feel. That is why we make an effort to experience conference in a setting where the still, small voice of the Spirit can be clearly heard, felt, and understood."  For many of us, conference weekend is not only a spiritual feast, but also a time for gathering with friends and family to hear the words of our leaders. And, as enjoyable as this is, it often makes it difficult to focus on the messages in reverence. Luckily we can listen to the talks online, read them in the Ensign, on LDS.org, or even on our phones in moments that are more conducive to quiet reflection and personal revelation.
Elder Hales suggested taking notes while watching or reading the conference messages. Making a point to write down thoughts and feelings we have while listening/reading, and not simply the words the speaker says allows us to recognize and record the Spirit's direction for us.   We can write down our impressions, and ponder and pray to understand the messages that have been shared and then take meaningful steps to apply the counsel and promptings we have felt over the days, weeks, and months that follow.  I am hopeful that as I apply this guidance to the messages shared this weekend that I will become more purposeful in my efforts to study and apply the teachings to my life in meaningful ways.
Elder Wirthlin once said, "The Lord is waiting to open the windows of heaven and magnify your righteous endeavors. He will bless your homes and your relationships. If you will come unto Him and serve Him, He will take the talents and abilities you possess and magnify them in marvelous ways." As Mormon women we are each blessed with unique talents, but we also face unique challenges.  The Lord is mindful of us and is anxious to guide and direct us if we will turn to Him. He has blessed each of us with gifts to be used to bless not only our own families, but the human family. He will give us personal guidance as we seek to magnify those talents. He will help us overcome our weaknesses. He will bless our families and our homes. He will bless our studies. He will bless our professional endeavors. I have had many experiences over the years that have shown me, without doubt, that the Lord cares about me and is interested in all aspects of my life. If we will put into action what the Spirit teaches us in conference we can better prepare ourselves to be guided and magnified by Him.
What do you do to prepare yourself for personal revelation during conference? What experiences have you had applying conference messages?