Making Yourself Indispensable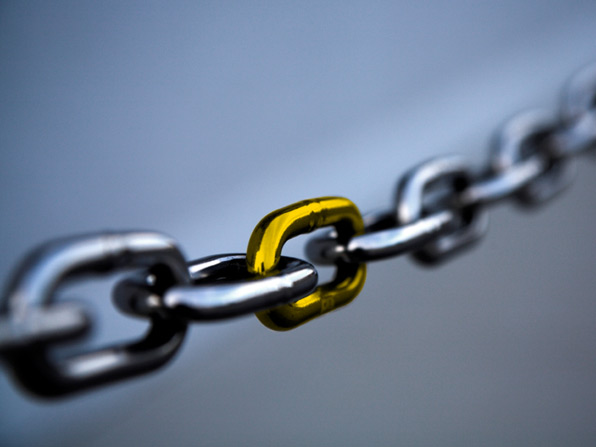 by Nan
I got fired today.
Now before you scroll straight down to the bottom of the page with all your sweet, sympathetic comments, I need to tell the whole story.  A year ago I was hired on a temporary contract in my school district. The teacher whom I replaced was on a simultaneous medical leave and a year's leave of absence; I assumed she had left to have a baby.  The temporary nature of the job aside, in many ways it has been ideal. The job is not quite full time (though that mostly means I am not paid for full time regardless of how much I end up working) and offers enough flexibility that I can still put my kids on the bus a few days each week. It has been my chance to get a foot back in the door at the high school level after many years away. It is in the same school district my children attend so our schedules are very nearly the same.
When I began work in the fall, I quickly realized that the other teacher's leaving was not so straightforward as a baby. Not by a long shot. Her medical leave was closely tied to the extreme difficulty she was having with managing classes (upwards of 40 freshmen), and collaborating with colleagues.  Every teacher who mentioned her said the same thing, "She won't be back." And it seemed they preferred not to have her back.
Still, I have been careful not to lose sight of the word "temporary" written into my contract. When I was hired last spring, I had a long talk with my dad whose pep talks are of the eye-of-the-tiger variety. I told him that my plan was to work so hard that I would make them need me beyond this school year regardless of what was written in the contract. He then said that he knew better than to ever bet against me.  His pep talk, given in the tone that only he can give, was just the thing I needed.
So I have worked and worked and worked. Besides new proficiency standards at our school for both teachers and students, the science class I'm primarily teaching has largely been reworked from the ground up this year. For the roughly twenty hours I'm in class each week, I easily spend another 30 outside of class to be on top of my game every day.
I'm enormously proud of the work I've done, and I have been a valuable member of a very committed team of teachers. I've learned a lot about myself and my family and my craft in the last ten months. It has been a good experience. It has been a hard experience.
Today I sat in the glow of an "end" of year evaluation as my principal praised my work and my efforts and gushed (yes, gushed) about how grateful the administration was for my contribution, segueing into the following, "Which is what makes the next part of this conversation so difficult."
Uh-oh.
He then informed me that the teacher whom everyone swore up and down would never come back has decided to come back.  My jaw did not drop. I am pleased to say that I nodded calmly and did not melt down. I reminded myself that her return was always a possibility, however unlikely and unpleasant it had come to seem.
And then he said the words that I had hoped to hear. He told me that I shouldn't be worried because the administration was even now trying to get something worked out so that they didn't have to lose me. He began asking about my flexibility with subjects taught and hours worked. He threw out some different ideas that have been discussed—like me teaching English instead of science—for keeping me around and reviewed my resume and background.
Before the day was over, five different colleagues stopped by to commiserate and express varying degrees of dismay at the outcome. My department head and another colleague are already in talks with our administration to see what alternatives are open. They would much rather I wasn't teaching English next year, but instead comfortably appointed in the brand new science building with the rest of them.  I've learned today that "my" room in our new building had already been assigned and members of my department had been already thinking of me as a long-term fixture. In their faces I read something that warmed my heart: they all seemed to be taking this news much harder than I.
So while I was notified of contract termination today (firing is such an ugly word and not precisely descriptive here), I can't help but feel that I still met my goal. I told my dad that I would make myself indispensable, and I have.
In the coming generation, women will enter the workforce in numbers never seen before as they begin earning the majority of bachelor's degrees. And Mormon women, lots of them, will be a part of that workforce. We are entering jobs and graduate schools for which there is intensive competition. Make no mistake, we are coming to play: to be in the starting line up and not relegated to cheerleaders standing by.
As LDS women, we are on the brink of an enormous opportunity to shape and define the workplace for generations to come. It is through our diligence, leadership and our speaking up that this shaping will take place. As our employers and communities come to embrace the significance of our contributions, they will begin looking for ways to accommodate us so that our skills and gifts are not lost. Just like the teaspoon of yeast in a bread recipe, we have potential to be the indispensable ingredient upon which the success of the outcome is wholly reliant.