Career Day: Financial Coach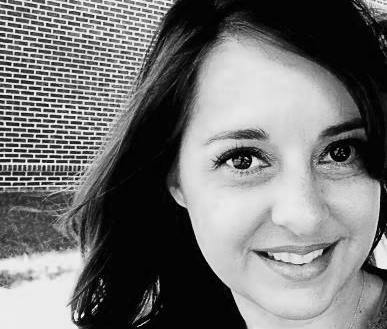 Tell us a little about yourself and about your job. 
Hello!  My name is Kelli Sauvé and I'm a financial coach.  I was raised in Utah but my adventures have taken me to a few different places since then.  I've lived in California, Oregon, and Virginia and now I'm enjoying a new adventure here in Canada with my husband Kevin, his two children, Hana and Charley, and our little dog Midnight.  We enjoy kayaking and camping, traveling and just being together as a family.
What does your job entail? 
As a financial coach I meet with clients one-on-one or as couples and help identify financial goals they want to accomplish and then, together, we develop a realistic plan to help them achieve their specific goal and outline steps in the process to actually make it happen.  Depending on the situation, a goal may be realized in a few months or it may take several years.  I also provide financial education seminars on a number of different topics for different target audiences.  An example of a common appointment would be meeting with a couple who is preparing for homeownership and wondering how much house they can afford.  We would discuss the importance of managing cash flow and preparing for the costs of purchasing a home including a down payment, assessing needs and wants for the home, affording monthly payments, and also affording maintenance, upkeep and home improvements over time.  We would then layout a plan for getting to the goal that would include a detailed spending plan to follow as a guide.  Follow up appointments to review progress and set additional goals along the way would generally be every 4 weeks until the goal of purchasing the home is achieved.
Why did you want to become a financial coach?
I've always been fascinated with money and personal finance and with so many misconceptions and misinformation surrounding the topic of money and personal finance, I wanted to make a difference by helping people navigate their own relationship with money and achieve their personal financial goals.
When did you know it was what you wanted to do?
After finishing general studies at Utah State University and serving a mission, I moved to Portland, Oregon and took a break from school (a 4 ½ year break!).  When I was home visiting family my mother invited me over to the home of a sister in her ward where there was a small group of us gathered to learn the basics of personal finance.  She was holding a series of financial education seminars in her home to the sisters.  It was there that I learned about the Family Finance Program at Utah State University.  I was so thrilled and excited and knew it was time for me to complete my bachelor's degree and develop my career path in the personal finance field.  I flew back to Portland, tied up loose ends and moved back to Cache Valley to finish what I had started.  Eleven years after my first class, I graduated from Utah State with a Bachelor of Science in Family and Consumer Sciences and a minor in Family Finance.  The next fall I was in Washington, DC working at the U.S. Department of Agriculture.
What drew you to the profession?
I was drawn to the profession by my desire to educate people about personal finance and help them achieve financial success.  I also knew that it couldn't hurt to continue learning about finances for my own financial success!
What kind of education/training is required? Any post graduation requirements (exams, licensing, etc)? What skills/personal characteristics are important to have/develop?
Though my preferred title is financial coach, the formal designation I hold is Accredited Financial Counselor ® (AFC ®).  A college degree is not required to become an AFC ®, but having an educational background with a personal finance focus is very beneficial.  I worked toward my designation through taking approved courses in the Family Finance Program at Utah State University, doing practicum work as a financial counselor at the Family Life Center, and passing both exams.  To become an AFC ®, you are required to complete the approved curriculum through The Association of Financial Counseling and Planning Education (AFCPE), pass both exams and complete 1000 practicum hours before you are eligible to receive your accreditation.
See http://www.afcpe.org/certification/programs/accredited-financial-counselor.php for details.
Skills and personal characteristics needed for a financial counselor include interpersonal skills, basic math and personal finance knowledge, presentation, counseling, and listening skills and a general feeling of compassion for people who may be experiencing financial difficulty.   Some situations can be very difficult when you're meeting with someone going through a divorce, or facing a job loss or illness and so understanding that sometimes (not always) you're working with people to navigate through financial hardships along with negative life events is very important to consider.
What types of job opportunities are there in your field?
There are a number of different job opportunities available in the personal finance field.  Employment can be obtained at financial institutions, non-profit organizations, employee assistance programs, military installations, government agencies and also self-employment.  My next career goal is to start my own financial coaching and education business.
Some possible job and career path opportunities in the personal finance field are listed here:  http://www.afcpe.org/membership/resources/job-opportunities/
What types of jobs have you had within your profession?
Since graduating with my bachelor's degree from Utah State University I have held two positions. I had the fortunate opportunity to work as a program assistant to the national program leader of the Family Economics Program at NIFA, USDA in Washington, DC for about two and a half years.   What a wonderful experience that was!  During my time there, I worked on national level projects connecting researchers and educators to develop personal finance educational programs for Americans through the Cooperative Extension System.
After working "behind the scenes" helping to coordinate and develop programs for American consumers, I had the desire to be on the forefront delivering those programs and working one-on-one with people to help them improve their quality of life through financial coaching and education.  So, I accepted a position as a financial coach at Belvoir Federal Credit Union and enjoyed interacting with members of the credit union for nearly 9 years.  In this capacity I met with members both individually and as couples to develop and accomplish financial goals.  I also spent time giving free financial educational seminars to the military and their spouses, church and community groups and elementary, middle school and high school students.
What is the best part of your job (or profession)?
The absolute best part of being a financial coach is seeing how changing financial behaviors can improve someone's entire outlook on life.  It is truly wonderful to see how small changes in financial decision making can empower a person to become more independent, knowledgeable and confident about their relationship with money and their financial situation.
What is the worst part of your job (or profession)?
One of the downers of being a financial coach is that I don't always get to know the end result of a client's financial journey.  I have worked with many people throughout my career and each client has different needs and so they may only be in my office for 1 hour or they may be working with me for a number months or years.  My hope is that I made some difference in the lives of those I've worked with, no matter the amount of time I spent with them.
What's the work/family/life balance like?
I have always kept work at work and haven't had a problem with work/family/life balance.  I've made it a priority to work hard so I can play hard.  A career should allow you to be fulfilled in something you are passionate about without taking the fun and quality out of your life and your family experiences.  As the financial coach at Belvoir Federal Credit Union, I had the flexibility to make my own schedule and adjust my calendar as needed to fit the needs of the members and also work around some of my own personal goals, such as traveling the world!  If you were to choose to have your own financial coaching business, you could tailor your work schedule to fit your own lifestyle.
What is the biggest misconception people have about your job?
Some people have a negative perception of financial coaching and think that it only serves a purpose for people who are in financial difficulty.  Financial coaching is for anyone and everyone no matter what their life stage or background.  Everyone has a relationship with money and depending on how healthy that relationship is, they may be doing very well yet they may still need some guidance.  Income level and socioeconomic background of clients I've worked with is very diverse.
What opportunities have you had because of your education and profession (that you might not otherwise have had)?
I have had a number of exciting and rewarding opportunities!  Because of my education and profession, I have traveled around the country meeting with other professionals in my field, I represented U.S. Department of Agriculture (USDA) at various national meetings including the Financial Literacy and Education Commission (FLEC), I met Rosario Marin, Treasurer of the United States and Jean Chatzky and Michelle Singletary (both personal finance experts), attended press conferences at the National Press Club, served on the financial education committee at the Virginia Credit Union League, and currently I'm serving on the board of directors for both the Association for Financial Counseling and Planning Education (AFCPE) in the United States and the Edmonton Financial Literacy Society (EFLS) here in Canada.
What stereotypes or criticisms have you faced as an educated Mormon woman with her own career?
I've always had the full support of my family in my educational and professional pursuits. However, some people have said that focusing too much on a career will inhibit opportunities for marriage.  What's a girl to do once she is graduated from high school and enters adulthood?  Just sit and twiddle her thumbs and wait for Mr. Right to show up on her doorstep?  Hopefully those who think this way are fewer and fewer in number as time goes on.  I know there are a lot of men and women who think differently.  My husband absolutely loves and supports me in my career and has said on a number of occasions that one of the reasons he found me attractive is that I am educated and have individual professional pursuits.  Life is here for us to enjoy and explore!  It's about learning who we are and how we can achieve our potential individually and eventually together. There is a season for everything and not all pursuits can and need to be achieved at once.  Having an educational and professional background has helped to mold me into the person I am today and hopefully will benefit my present and future family.
What spiritual guidance have you felt as you have pursued your education and developed your career?
As a single woman up until just a few months ago (I said "I Do" at age 42) I have always felt guided to set personal goals, financial and otherwise.  I remember being 20 and setting two life goals to fulfill a mission and to complete my college degree.  Well, with a long and winding road, I achieved both goals at the age of 30.  This is why we are here, to learn from our own experiences whether we are single, divorced, married, or widowed.  We are individuals and I have felt strongly for a long time that I have a purpose to be an instrument in the Lord's hands to empower other women to have the confidence and knowledge needed for financial success.
Any other thoughts, advice, or stories you'd like to share with other women?
I would add a note of encouragement to anyone reading this to make your plans today to achieve your goals tomorrow, whatever they may be.  Life is short, make a difference in something you are passionate about and enjoy every minute that is given to you!
**Next month Kelli will begin a series of posts on personal finance for Aspiring Mormon Women.  Subscribe to our blog to ensure you don't miss this important series!**