Using LinkedIn as a Research and Networking Tool
Posted on March 21, 2014 by AMW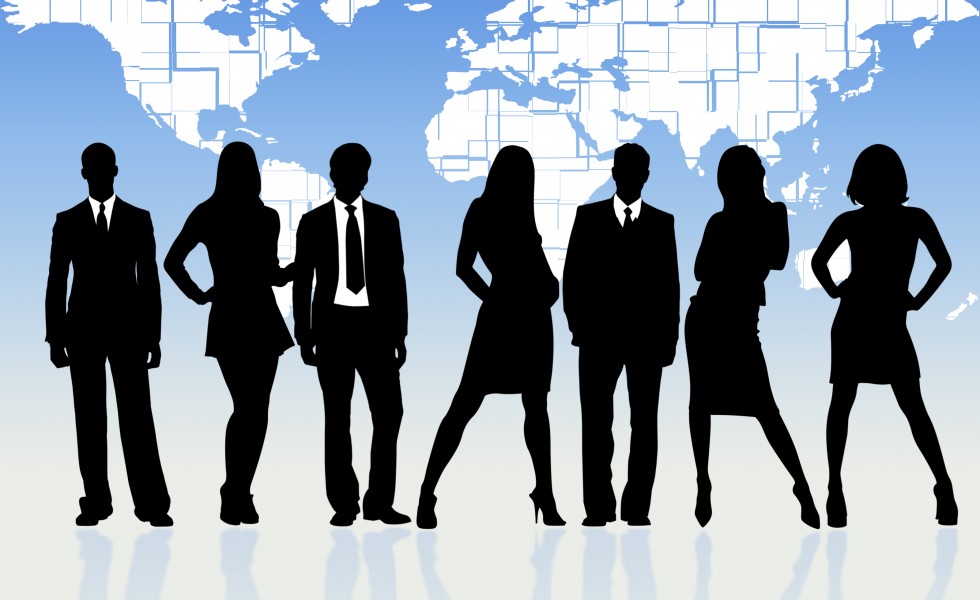 by Melanie Steimle
On Monday, we provided some recommendations on how to create a great LinkedIn profile. Today we'll focus on how you can use LinkedIn for research and networking.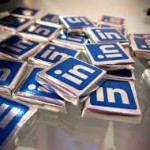 You may be in a field where it's common to get calls and emails from recruiters who have seen your LinkedIn profile and want to talk about job prospects, but it's also very likely that you're not. More than anything, LinkedIn's value lies in its potential as a research tool.  While there are a number of tools and functions you can use, I'm going to focus on the two I find most helpful: alumni search and company search.
When making career decisions or searching for a job, it's helpful to speak with people who have been where you are or are where you want to be. Aside from your circle of personal acquaintances, alumni have been shown to be some of the most willing and helpful connections. To identify alumni using LinkedIn:
Hover over the Interests tab at the top of the page and then select Education. The schools listed in your profile should show up on the "Schools You Are Following" section on the right side of the page. If you don't see the school you are looking for, you can click on the "Schools" tab in the middle of the page and then enter the school's name into the search box.
After clicking on a school's name, you will land on that school's LinkedIn page. Click the yellow button on the upper right portion of the page that says "Find students and alumni."
From there you'll be directed to a page that I call the "Alumni Dashboard." You can search for alumni using the various filters at the top of the page (e.g. location, major, etc.) or type an organization name, job title, or other key words into the search box. If you're using a phrase or more than one word, be sure to include everything within quotation marks so that the search will turn up results where the entire phrase is used in the profile.
Your search will yield a number of results. You can use these results passively by clicking on the profiles of people who are 1st or 2nd degree connections to learn more about their career paths, get ideas about employers and job titles, etc. You can use the results more actively by connecting with 2nd degree connections (more on this in the next section).
I also find the Company search to be helpful. If you're searching for a job or just entering a new-to-you industry, do some research and compile a list of 10-15 employers of interest to you. Once you have a list of interesting companies, find connections and other resources by completing the following steps:
Type a company's name into the search bar at the very top of the LinkedIn webpage. (Note that not all companies will have a LinkedIn page.)
On the company's LinkedIn page, look at the How You're Connected section in the upper right corner. This section will help you identify people with whom you can connect to learn more about the company.
Scroll down on a company page to find the People Also Viewed section on the right-hand side. This section will give you suggestions for other companies who do work or have missions similar to that of the company whose page you are on. This is a great way to expand your job search or knowledge of employers in an industry.
You can click the yellow Follow button at the top of the page to have updates and jobs from the company appear in your LinkedIn newsfeed.
Some company pages have a Careers or Jobs tab at the top of the page, which is a great source of information about opportunities.
Once you have identified people with whom you'd like to make contact, there are a number of ways to go about getting in touch.
The best way to get in touch with someone you don't know is to find a mutual connection. Go to the profile page of the person with whom you would like to connect. On the right-hand side of the page you'll see a How You're Connected section, which identifies the people that you both know. Ask a connection-in-common to introduce you to the person of interest. (Note: once a connection-in-common sends an email introducing the two of you, you can go ahead and send the next email directly to the person of interest. You don't need to wait for that person to contact you.)
If, for whatever reason, you are not able to be introduced to the person of interest by a connection-in-common, your next strategy should be trying to find the person of interest's professional contact information. If you have the same alma mater, perhaps that information can be found in an alumni directory. Explore the website of the person's employer to see if email addresses are listed, or call the company to see if you can get an email address or be put through to the person's voicemail.
If you have no other way of getting in touch, you can request to connect with the person of interest on LinkedIn. Make sure that you only press the Connect button directly from the person's full profile page. Pressing Connect on some of the pop-up windows will not allow you to customize the invitation, which is extremely important when you're requesting to connect with someone who you have not met. Once you press Connect, you'll be given a list of options on how you know the person. Choose Friend or, if you attended the same school, Classmate. Be sure to use the text box to customize the invitation and explain why you would like to connect with this person.
Once you've decided how to connect, decide what you want to say to your new connection. Often it is a good idea to request a 20-30 minute in-person informational interview (a subject worthy of its own post). Be direct in communicating how this person can help you, but think beyond just asking for job leads. What valuable information or advice can this person share to make your job search or career development more effective?
Don't be afraid to reach out to people you've never met. Will some people ignore your connection requests or get confused when you ask for an informational interview? Probably. However, in my experience using LinkedIn to make new connections both for myself and on behalf of others, I've found that many people are more than happy to do what they can to help.
Do you have any LinkedIn success stories to share? What LinkedIn tips and tricks do you use?