Carving Out a Place for Dreams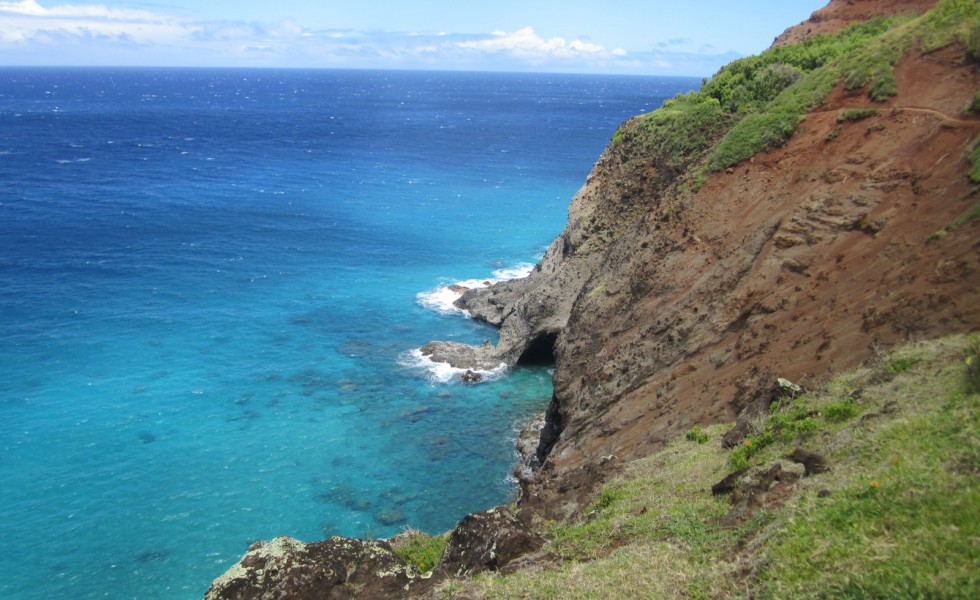 by Jessica Duckett Finnigan
When I was engaged, I once joked that I wanted to have four daughters. As luck would have it, I beat the odds, and my husband and I do indeed have four daughters who are currently 11, 10, 8, and 6 years old. We've found that having four girls and no boys does have some major advantages: for one, we get to specialize. Having a household of girls has made my husband and me hyperaware of the messages they absorb. But this has not always been the case. Despite our awareness of the negative messages bombarding girls from a variety of sources, we did not realize how proactive we would have to be to combat all the permutations of these limiting messages, some of which are super sneaky and slide under our radar.
It has become clearer and clearer that the implicit and explicit messages directed at girls differ greatly from those that boys receive. Where boys are often encouraged to be leaders and innovators, girls are often valued for their physical appearance and are portrayed as silent or secondary characters in the world. We knew our daughters were extremely capable of being their own protagonists, but as we began to examine their behavior we realized that they were sometimes mirroring the unnecessarily passive characteristics they saw, which would inevitably limit their future choices.
I am often blindsided by how my children are impacted by the messages they absorb. Two years ago, during a family home evening, I had one of my most eye-opening moments. I thought I was doing a good job teaching my girls (then 9, 8, 6, and 4) to aspire to great things and to work for them. We had just moved from Utah to England so that I could return to school after a 10-year break. The transition into academia brought up a lot of personal issues that I had previously ignored.
Because of the change in our family dynamics, we had multiple FHE lessons about shifting expectations and the need for teamwork. One week, as part of this larger discussion, we causally asked our daughters, "When you grow up, what do you want to do?" They just sat there and stared at us blankly; they could not come up with any answer to our question. So we started to suggest ideas, and their look of bewilderment turned to confusion. Finally our oldest blurted out, "Well I am supposed to be a mom." My husband and I attempted to close that night's lesson as we tried to pick our jaws off the floor.
As I reflected on this incident, I was shocked to realize I had no recollection of ever asking my daughters that question before, which I consider a major parenting fail. Looking back, I recognize that I had given up a lot of my own goals and dreams to stay home full time, and so I think I had no concept of how to help my daughters discover and follow their dreams. Maybe I subconsciously thought it would be less painful for them to never have dreams, since letting go of mine had felt soul-crushing.
I thought my husband and I had done a good job at teaching our daughters the value of education, They had always attended great schools. We read together at night, took weekly trips to the library, went to museums, and worked together on homework and school projects. Now I see that while we were teaching them the value of doing well at school and of being well educated, we did not teach them to be dreamers. We had done well at step one—teaching our daughters to be good students—but we somehow forgot to show them how to chart their own lives and to be the captains of their futures.
After the kids went to bed that night, my husband and I discussed our shock and what we were going to do next. I didn't grow up in the Church; I joined when I was 17, and so I only spent a few months in Young Women before I headed to BYU. I really had no familiarity with children who did not constantly dream of a future with infinite possibilities. I knew that my daughters had active imaginations and could play make-believe and write amazing fiction, but they seemed to not use the same creativity in the creation of their own futures.
I spent most of my childhood dreaming. I could imagine myself in almost any profession. I don't remember anyone teaching me how to dream or how to be ambitious, so teaching it to my daughters took a lot of pondering and reflection. As my husband and I went through the possible root causes of our daughters' puzzlement, we came to the conclusion that gender boxes start very young in Church culture. I think the fact that we had lived in a highly Mormon area added to the issues, because clearly defined gender roles floated in the air that everyone was expected to breathe. We have learned that we had to be proactive much earlier than we had imagined if we wanted our daughters to see beyond the norm. I truly believe that one of the side effects of teaching rigid gender roles is that we take away the dreams of little girls before they even have the chance to dream them. I think that we teach girls to be good at school but not always to have the skills to be successful in life. This is something I desperately wanted to rectify.
It felt like these realizations came with such bad timing. Why had we not explicitly talked to our daughters about their dreams earlier? Why was this realization coming on the eve of major life changes for our family? I didn't know how we were going to manage basic stuff, like cooking and cleaning, let alone ignite our kids' ambitions. But my husband came up with a simple plan. We decided to simply incorporate the topics of jobs and education into our daily conversations by throwing in phrases like, "Well, when you have a job…" It felt fake and a bit awkward to talk to my four-year-old about things she would need to do when she had a job. But the kids started to respond. They even started saying, "Well, when I have a job…" This simple change in dialogue seemed to shift the mindset in our home.
Our family began to collect blog posts and videos about work and education. Sometimes they were just fun, often they shared interesting facts or were a peek into a variety of professions. Now we have dinner conversations and talks in the car about income inequality, wage gaps, gendered expectations for future income levels within marriage, shared parenting—the list goes on. We read books about various job opportunities and about the possibility of creating niche employment. We have very open discussions about money, including how money should not be the only factor in picking a profession, but we also discuss the reality that money, like education, gives people options.
I think my husband and I have made a lot of progress in communicating and solidifying our family values regarding education and ambition. While our kids have always done well in school, the new freedom to create their own goals seems to have ignited a fire. One of our daughters recently qualified to attend a very selective high school, and in the preparation process she discovered she actually likes math. I overheard her telling her teacher that she was going to be an engineer when she grew up, and she was affirmed by hearing her teacher praise that choice. I am not overly concerned with which dreams my children hold, but I desperately want them to have the space to create a future of their own design. We have tried to carve out a safe place in our home and in the lives of our children for those dreams to grow. I truly believe that God wants all of us to use our talents and our passions to change the world, and I know from my own experiences and from the dreams sparking in my daughters' minds that there is more than one way to be a good Mormon woman.