Creating a Great LinkedIn Profile
Posted on March 17, 2014 by AMW
by Melanie Steimle
LinkedIn. You've most likely heard of it, but how do you actually use it? This week, we'll be publishing a two-part series on how to use LinkedIn effectively. Today we'll start with the basics: creating a great profile. (If you're entirely new to LinkedIn, watch this brief introduction video.)
Definitely include a photo, something close up (head and shoulders), with a fairly neutral background, and no other people, objects, or animals in the shot.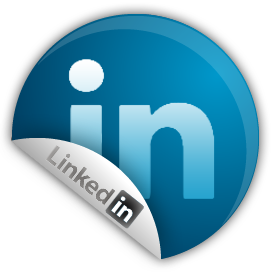 Next comes your professional headline; while many people use their current job title, it is also appropriate to use industry keywords or functional areas, especially if you're looking to make a change or don't want to be defined by a narrow area. For example, instead of using Human Resources Manager as your headline, you could use Recruiting, Payroll, Employment Law.
Make sure to have a summary. Many of people skip this section, which is a mistake because it's a great opportunity for you to tell your story. The best way to figure out what to write in your summary and how to say it, is to read lots of LinkedIn summaries. This article does a good job at explaining what makes three sample summaries effective.
Next, you'll want to fill in the Experience portion of the profile. Because a profile is not limited with space like a resume is, you can list jobs that don't appear on your resume; however, your profile and your resume should look fairly similar. While some people only list job titles, without providing any description, if you're actively job searching, I would suggest providing some description of your work. This description can be written in either paragraph or bullet point form.
There are many other sections that you can choose to add, including Relevant Coursework, Volunteer, Projects, Awards, etc.
While I don't believe that Endorsements are especially effective, recommendations do add power and weight to your profile. This article explains how to request a recommendation.
Adjust your privacy settings to control what the public and your connections can see.
Last but not least, customizing your LinkedIn profile url is an absolute must!
For further information on creating a great LinkedIn profile, read the following articles:
Look on Friday for Part 2: How to Use LinkedIn as a Research and Networking Tool.