Book Review: I am Malala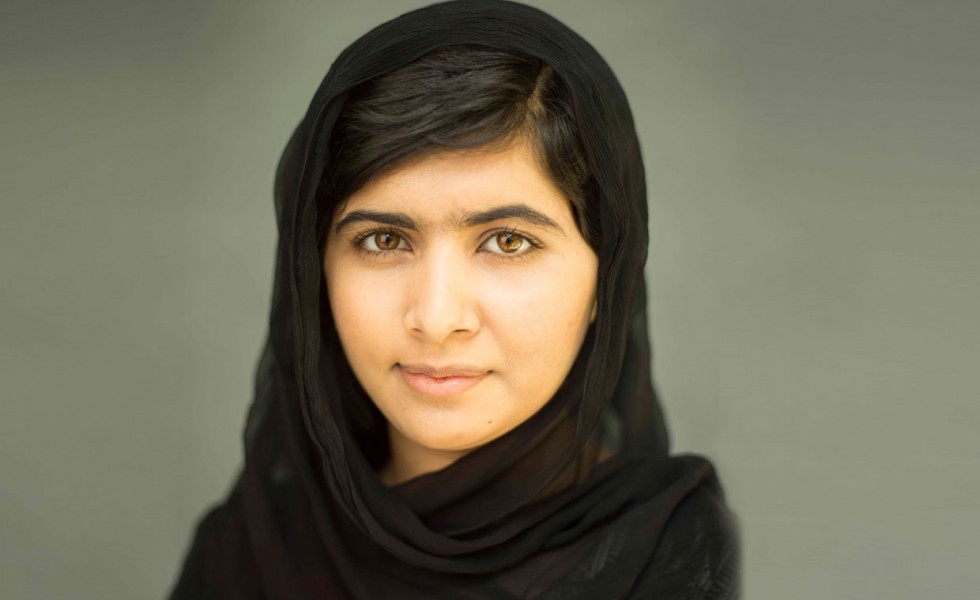 Image credit: Antonio Olmos
One of the goals of Aspiring Mormon Women is to encourage women of all ages and walks of life to pursue formal and informal education opportunities. The idea of an AMW book club has been tossed around with book titles selected to generate discussions that support the AMW mission of supporting women in their efforts to develop talents and pursue knowledge. Is an online AMW book club something you would like to participate in? As we navigate this new component of AMW we'd like your input! Please answer a few questions at the end of this essay to help us build this feature.
by Heidi Doxey
This year, Malala Yousafzai, a 17-year-old Pakistani girl, was nominated for the Nobel Peace Prize.  This is her second nomination; she was nominated last year as well, the youngest to ever be considered for the award. Malala is recognized worldwide for her campaign for educating women and girls and providing them with the same opportunities as young men in her home country and many parts of the developing world. She has been nominated for and received dozens of  awards and prizes from around the globe, has been interviewed by every major news outlet in the world, has spoken before governments and international organizations, and appeared at the United Nations to promote her agenda of universal education and peace. In many ways she may be the most well-known teenager in the world. Her book, I Am Malala: The Girl Who Stood Up For Education and Was Shot by the Taliban is her story.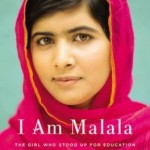 Malala grew up in a beautiful area of Pakistan called Swat with soaring snow-capped mountains towering over the narrow valley that is home to her village. Swat is a particularly beautiful but brutal part of Pakistan that became a stronghold for the Taliban; when her city fell into Taliban control they imposed a violent and fear-based regime with rules and sanctions that, among other things, prohibited freedoms of speech, prohibited political activism that went against the Taliban, limited and then prohibited education opportunities, and usurped many freedoms of the men and women in the Swat valley.
Malala is a dreamer, she dreams of acing her tests and coming in first in her class. She dreams of college and politics and initiating policy for education and peace on a world platform. She dreams of helping the most impoverished children in her hometown, she dreams of a better world. More importantly, she acts for a better world. The Swat area of Pakistan, however, is not accepting of Malala's ideas of a better community or her Father's ideals of educating all children, regardless of gender or socio-economic status. The months and years went on under Taliban rule, her father and family continued to receive threats for their campaign for education. In October 2012, Malala was coming home from school with her friends in the village school bus (really, a flatbed truck with canvas walls and benches along the sides) when they were pulled over by Taliban soldiers who asked for Malala by name. When she confirmed her identity, the soldiers fired three shots, one bullet went through her left temple, under her skin, and exited through her shoulder.
She survived. I mean, she nearly died several times over, both from her injuries and delays in receiving appropriate medical care due to bureaucratic red tape prevented her from access to proper hospitals, trained doctors. But after a few days she was finally airlifted out of Pakistan and continued her medical care in the United Kingdom. But she survived, and after months of surgery and rehabilitation she started right back on her campaign for universal education.
I really enjoyed Malala's story, I appreciate her independence and constant campaigning for her right to education. But more than that, I am in awe of her father. He is not wealthy or powerful, but he taught his daughter that she could be whatever she wanted to be, did not put limits on her dreams, and fought for her right to education. But more than just encouraging words, he built schools and then rebuilt them when they were destroyed, often educating students for free simply because they wanted to learn (There is not a free public school system in Swat.) He was dedicated to God and his religion, but still encouraged his daughter to break the mold and fight for her education. He received death threats and economic sanctions and still continued in his education campaign. Were we all to have such a role model, how much could be accomplished!
For several years I have been fascinated with the Middle East and the lives of her ordinary and extraordinary citizens. I am so curious about the political landscape and how it breaks people down and simultaneously can create heroes like Malala and her father. I don't know a lot about Islam, but I do know that at its core it is a peace-loving religion that promotes dedication to God and family and hospitality to friends and strangers. I have been very surprised at some of the more extremist Islamic practices that smack of some of the more conservative "orthodox" Mormon cultural tenets. I think culture and gospel should be addressed as completely separate animals; there are parts of Mormon culture and practice that I absolutely do not agree with and that doesn't mean I am not a believer of the Latter-day Saint gospel.
I don't think there are any of us who would promote violent, military-type force in order to prevent young women from learning, but there are many forces in our own communities that discourage education aspirations and goals in lieu of something more "moderate." Many people feel it somehow necessary or even morally superior to force young people to conform to a cultural cookie cutter, not to make waves, to sit down and go with the flow.
Stop it. Just, stop it.
As humans have incredible potential, as Mormon women our inherent potential is not in any way limited, nor should it be. In fact, we are taught that we have the divine within us, the potential to become gods and goddesses, creators of our own worlds. Education is key to opening so many doors, both here on earth and in our celestial futures. Learning about each other, about the world around us, about our relationships and about our Heavenly Father and His plan is not something we should limit. More of us should follow in the footsteps of Ziauddin Yousafzai, Malala's father and a champion for universal education and equality among his sons and daughter. He would not settle for status quo as dictated by his extremist government/ruling military faction, nor would be settle for a distinct "less than" view of his daughter or his wife as compared to his sons. Malala's name is known worldwide, her father is at her side, her biggest champion and strongest supporter. Under brutal and terrifying conditions her taught her that her worth was not determined by another, that she was a daughter of God, and by gaining all the knowledge she could she was pleasing and doing right by Him. Again, how different would our Mormon culture be if we all had role models like Ziauddin Yousafzai? Better question: what can you do to emulate this way of thinking and doing in your own families, wards, and communities? How can you change to incorporate these perspectives into your own values?
Have you read I Am Malala? What did you think? Were you surprised by what you learned? What do you think of the Taliban's mentality on the rights of women? On their education? How do you think this mentality contributes to the societies under Taliban control?
[socialpoll id="2190818″]
[socialpoll id="2190855″]
[socialpoll id="2190862″]
[socialpoll id="2190863″]