All the Single Ladies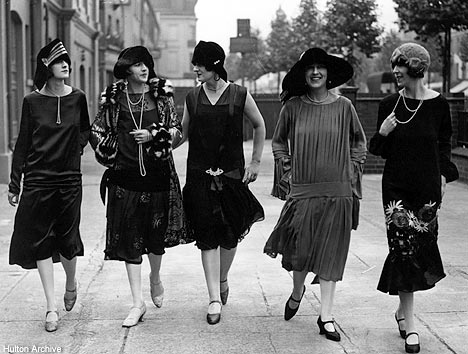 by Naomi Watkins
Like many, I enjoyed the depiction of sister missionaries and the discussion about expanding roles for Mormon women written about in the recent New York Times article—that is until I scrolled to the graphic entitled "The Disappearing Mormon Bachelor." This interactive graphic shows rather dismal statistics regarding the ratio of unmarried Mormon men to unmarried women in Utah from ages 18 to 66+. As one might expect, the odds are definitely not in favor of us single women, particularly as we age, and from my personal experience, the odds may be even more dismal outside of Utah.  As one of my friends stated on Facebook, "Being an older, single, professional woman in this Church…it's a tight spot [to be]." And not one that most of us imagined for ourselves.
As single women, we represent the largest proportion of LDS women who work outside of the home. We have to work. And yet, despite our large numbers, it is our narrative that is markedly absent from narratives of working women. Why is this? Is it because we feel that our stories do not have merit? Or we believe that no one cares? Is it too painful to talk or write about? Is it that we think our stories are not as complicated or messy or guilt-ridden as those of our married-with-children counterparts? Are we ashamed that we've apparently not figured out this whole marriage deal? Or are we still trying to figure out how we fit within a church that is so marriage and motherhood centered?
While our questions may differ from those of our married counterparts, I would suggest that as single women, our lives are just as complicated, messy, guilt-ridden, and legitimate.
Rather than faced with decisions about juggling motherhood and education and work, we are faced with other no-less simple questions:
If I had focused less on my education and career, would I be married?
If getting married means giving up my education and career, is marriage worth it?
If I choose to date and marry only members, will this mean that I will live a life alone?
Would it be better to marry a good man who is not LDS than to not marry at all?
Is this the work I want to do until I retire? Will I be able to support myself through the rest of my life?
How do I come to terms with the fact that I may never have my own children? Will being an aunt, sister, daughter, and friend really be enough?
How do I deal with the judgment that I feel and hear from others because I am not married? How do I deal with the judgment I place on myself?
And so on and so on.
Recently, I listened to a visiting General Authority share this phrase from the Book of Enos that had stood out to him: "the nurture and admonition of the Lord" (Enos 1:1). He discussed how it often seems like we do far more admonishing than nurturing in the Church, that we focus far more on the do's and don'ts than we do on love and care.  This imbalance doesn't just happen at church; we also do this to ourselves (and others). We berate ourselves (and others) about all of the things that we should and should not be doing far more than we nurture ourselves (and others) and allow God to nurture us.
As singles, I often feel we are admonished rather extensively about dating and marriage–that we should stop being so selfish and immature and career-oriented and intimidating and picky. That we should do more online dating and attend more mega singles' conferences. In all of this possibly well-intentioned advice, we hear a whole lot of do's and don'ts–often from people who married young, who never really had to date, and who definitely didn't date in today's world. As highly accomplished, successful, smart, educated women, we admonish and berate ourselves for "not figuring it out."
I listen as we singles have the same dating conversations (over and over) whenever we are together, as we pick apart the other gender, criticizing, as the women complain that the men should date more and that there are no good LDS men left to marry, and the men lament that the women are too picky or aren't attractive enough or are too ambitious. These conversations have been going on for eons of time; no one really has the magical answer. They need to stop; they are not helpful. And these conversations are (dare I say it?) boring and demeaning to both men and women.
Unworthy people get married every day proving that marriage is not a reward for righteous living. I know this truth. I also know a great many things about what the Lord has in store for me, but sometimes, actually, more times, I am simply in need of nurturing from others and from God.
So today, I ask you, all of my accomplished, successful, smart, educated (and single) sisters, let's put away the admonishments. Let's talk and share and buoy each other. What are the questions with which you wrestle? What are you juggling in your lives? What questions worry you? How do you nurture yourself when faced with statistics like these? What were your thoughts when you read those statistics?
*(If you really do need to read some admonishments about how things should be, feel free to go here and here.)
*And, yes, while I realize that "nurture" has often been ascribed to women and mothering, I love that the scripture in Enos ascribes this verb to a male God. Men can be nurturing, too.