Making History Our Story: Q & A with Historian Andrea Ventilla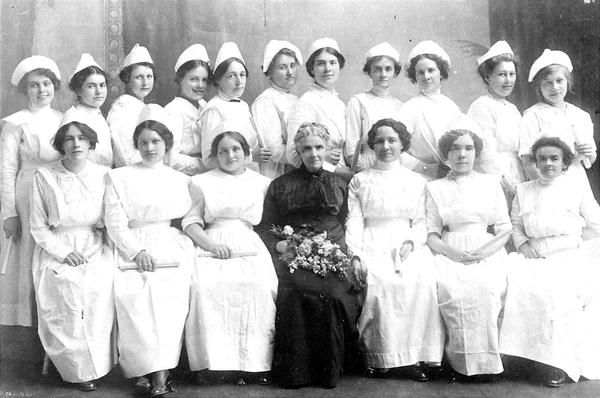 Ellis Shipp (center) with a graduating class of midwives.
by Celeste Tholen Rosenlof
History was not a subject that immediately interested me. My parents are both history buffs – when my dad comes home from his job as a contractor, he sits down with a book about some war or another; my mother is a genealogical researcher when she's not working as a property manager or balancing the business' books. My interest in history came slowly, as I realized the stories my parents told me were ones they had learned from books and archives, an oral tradition and journals. When I realized history was about ordinary people, that's when I became interested.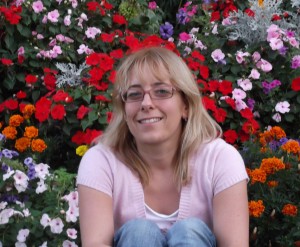 Similarly, Andrea Ventilla's interest in history began at the university level, when she realized history was more than wars and powerful men. She realized women contributed a significant part of the narrative of the human experience, but it was one that did not receive much focus or attention.
Since then, she has earned her masters degree in literature, linguistics and education at the University of Pécs in Hungary and is currently working on her doctoral dissertation about LDS women's education between 1875 and 1900.
A Hungarian native, much of her current research focuses on LDS women in Hungary and Eastern Europe. She has written for the Utah Historical Quarterly, and contributed chapters to the Women of Faith in the Latter Days series.
Andrea has three daughters and lives with her husband in Idaho.
What particularly interested you in studying the education of early LDS Church girls and women?
I did a research about young women's education in the Austro-Hungarian Empire and in Finland in the 19th century, so I was curious if I could find similar results about LDS women's education in the same time period. Maybe I was too naïve in thinking that there were any similarities at all; I had to realize that in terms of history of education, the U.S. is a totally different scenario than these other countries.
Also, I am a convert and I was a new member in the church when I started my research about LDS women, so I felt that this academic journey would help me build my testimony. At least in this assumption I was not wrong! I've read so many powerful LDS women's stories from the past. I've stood in awe while reading them and felt encouraged and uplifted so many times.
As I dug into the topic I really wanted to know how Mormon women felt about their own sex and education. I am a believer in micro-history: To me history is not a bunch of facts and dates but more about people, how they lived their lives and how they thought. So I think this is really a topic I can analyze with that mindset.
While you study many women, why did you choose to specifically look at Ellis Shipp's story?
(Editor's note: Ellis Reynolds Shipp was one of the first female physicians in Utah who founded The School of Nursing and Obstetrics, served on the board of the Deseret Hospital Association, and combined motherhood with her medical career).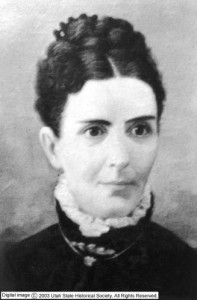 I chose to present Ellis's story in the Men and Women of Faith series [at BYU] because I felt that her life story was still undiscovered from a certain angle. There are two books about her– While Others Slept and Not in Vain — and many articles, but I still had to go to the Utah State Archives to really understand her. My dream is to edit a book that contains all her personal writings, poems and plays.
The other reason for choosing her was that she was one of my personal examples. As I read her journals, I realized we had so many things in common even though she lived 100 years before me.
She was a woman of faith. I even cheered up my husband by quoting from her diary when he was struggling in school.
Ellis's example is an extraordinary one. She stood out of her society with her accomplishments. What I wanted to show in my presentation was that she dreamed big and was able to achieve it – an attitude we can carry on today.
I sometimes felt that  due to the pressures from society and a LDS environment that women chose not to obtain higher education, so I thought Ellis was a perfect example for all of us of a woman who pursued education.
How much of your research has focused on Ellis?
As I said, she was one of my personal examples, so I tried to gather as much info about her as I could. In my dissertation, however, she will only be one of the many LDS women who went to study to the East Coast. My passion for her life is due to personal reasons; I try not to overemphasize her in my dissertation.
What was the most compelling finding in your research?
This is a hard question as I am still working on the topic. I think education is an excellent field to show interactions between the two sexes. You can approach this topic in two ways: 1) You can think of women as victims who were treated differently because of their sex (exclusion), or 2) you can think of women as powerful creatures who achieved what they wanted to have (inclusion). So in education you can interpret events as signs of exclusion, meaning women were treated differently (i.e. they were not included in a specific student society because they were women) or you can interpret them as inclusion (they were not part of the male student societies but they established their own ones, and a few years later they got into the male societies too). I chose to go with inclusion.
Another subject that I really like to do research about is how much influence a culture or society has on an individual's life. So in my research I focus on what motivated LDS women to participate in education and how they were influenced by their micro-environment.
What have you learned from your studies of women in LDS history?
Maybe the most important lessons are that Mormon women had power, they could fight for their rights, they stood up for their beliefs, and they were educated while also educating others.
How can you apply these lessons to modern times?
During the journey I had to realize that, yes, LDS women could dream, achieve and become something. It is what we have to learn in our days as well.
Further Reading:
For more information on Andrea's research: http://andreaventilla.net/, Article on Andrea in the Church News
View Andrea's Men and Women of Faith lecture
For additional information on Ellis Shipp: 1984 Friend article, Podcast on Ellis Shipp's life, Podcast about her poetry