A Career: God's Surprising Plan for Me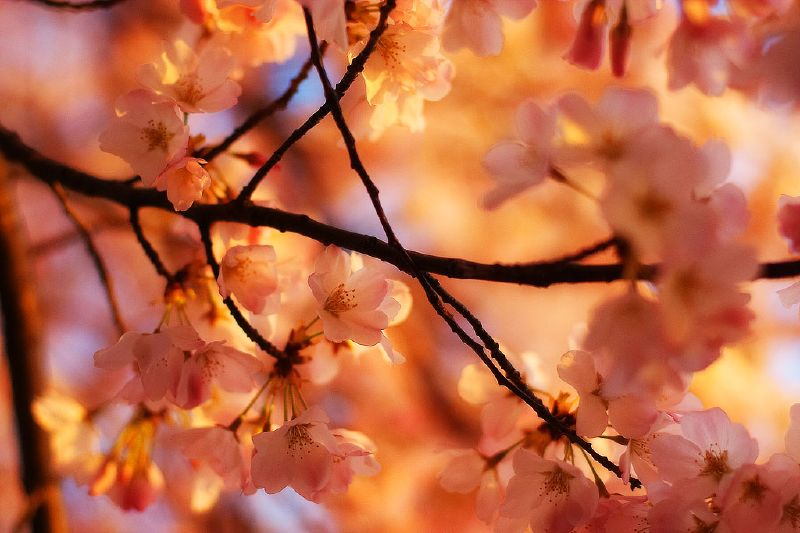 Image credit: aekpalakom
by Aleesa Sutton
The life I am living is one I never imagined for myself as a young woman. Like plenty of other teenage Mormon girls, I imagined that by my mid-30s I would be married and have a brood of children I was happily raising at home. Instead, at 33, I live alone, I work full time, and I'm back in school.
The future wasn't something I considered much as a teenager. There wasn't a lot of time for it between school, piano practice, a part-time job, family obligations, and hanging out with friends. I was homeschooled, so opportunities to socialize, especially with those who shared my religion, were very valuable to me. Of course, what the other girls and I usually talked about were the cute boys in the ward, and so early in life my focus narrowed to dating eligible Mormon dudes. Whenever I did take a moment to contemplate the big blue sky beyond grade 12, I tended to wave it off with the assumption that I'd be married to one of those cute guys pretty soon and my future would be all set.
Lessons at church also fueled those expectations. I remember one Sunday when my Laurel leaders invited the class to write letters to our future selves. The paper, feminine stationery with blue ribbons curling around the edges, had a series of blanks to fill in. The first one was: I will be ____ years old when I meet the man I marry. The other 16 prompts were, as it turned out, also about my future marriage. I was to imagine everything from the length of the "courtship" to my mate's most attractive physical characteristics. Question 13 was about my prospective husband's education and career goals. There was no question like that for me. At the time, I don't think I noticed. The message I took home was that meaning would come to my life through marriage.
My parents had their hands full with homeschooling four kids, so talking to me about my future wasn't something they really did. They trusted me and were supportive, and when they had time to think about it, they probably felt sure I would figure out a good path. Little did they know that at graduation, I had almost no plan in mind. Sure, I'd taken the required career and personal planning classes, which had helped me discover some interests and potential aptitudes, but secretly, it all seemed moot. I was sure that marriage was just around the corner. Mr. Right, whoever he was, would return from his mission, propose promptly, and (I'm ashamed to admit now) save me from ever having to get a job.
It was with that attitude that I started classes at Brigham Young University. I was determined to get myself a bachelor, and I'm not talking about the degree. To my 18-year-old mind, finding a man was more important than whatever learning and career opportunities higher education could provide. It was marriage that would create a meaningful life, I thought.
Nonetheless, I picked a major—music—and worked hard in my classes. Dating happened, but nothing worked out. As my second year passed without any real marriage prospects appearing, I began to get concerned. The career planning worksheets started to seem like something I'd have to take seriously. As my third and final year came upon me, concern deepened to panic. I was going to have to figure something out. With a degree almost in hand, I could do anything I wanted and live wherever I wanted—but all I really wanted was to be committed to someone who, with his career prospects, would decide it all for me.
After graduation, I ended up getting an internship in a theatre, which turned out to be a lot of fun. That led to freelancing as a musician in Toronto. There were lots of work opportunities—with lots of people competing for them. I was focused on getting work, but I was even more driven to find the right man. I still felt rather bewildered and even put out that I was forced to take care of myself; it was just so unlike the script I'd written.
In the midst of this, I happened on a summer job teaching English overseas. I enjoyed it so much that I decided to pursue that career path. And that, I think, was the beginning of the sea change. I began building relationships with fellow teachers and students alike and learned how satisfying it was. I began to see that I could provide something that others needed, and that was meaningful.
For many years I had believed that marriage was the only important task I could fulfill, which had always made the other things I was doing seem unimportant. It had seemed that God had only a work—the particular work of getting married—for me to do, but over time I realized that God has work for me to do, even if it's not yet what I once envisioned it to be. I had been waiting for someone else to empower me to contribute, but I came to understand that I already had that power. Through years of trial and error, I learned that the meaning I expected marriage to bring to my life could be achieved in other ways.
Of course I still hope to have that marriage and brood of children I dreamed of many years ago. But now I know that whether I do or not, I still have important work to accomplish in the kingdom of God.
Aleesa Sutton has degrees from the Royal Conservatory of Music and Brigham Young University (Provo). She is also a Cambridge-certified teacher of English as a second language and has taught in Korea and Italy. Her memoir, Diary of a Single Mormon Female, was published in 2013. She lives in Vancouver, BC.