Choosing to be Brave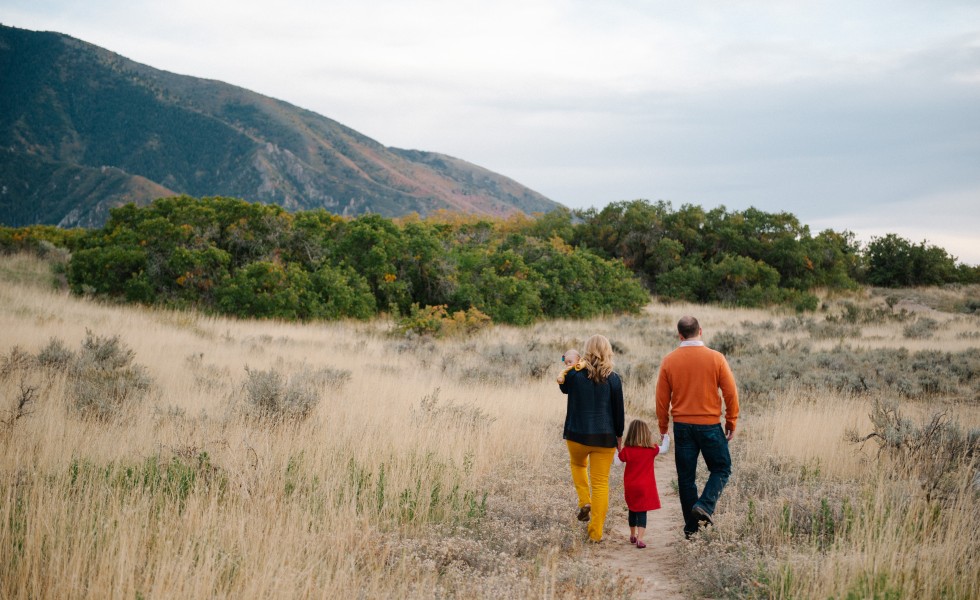 Packard family photos by http://brookeschultzphotography.com/
by Anna Packard
No one told me how much bravery would be required to become a parent. I also never realized the bravery required to navigate the messy world of being a working mom until it became my life.
I feel like I am currently in the working mom's trenches. I am a psychologist by profession but have been at home full-time for the last six months since the birth of my third child, Cami. To provide more context to my story: my husband and I lost our second child, our then four-month-old son, Charlie, to SIDS almost two years ago. Having another baby in our arms has brought so much healing, along with an understandable intense anxiety.Now that Cami is six months old, I feel the familiar urge to resume work part time. The professional I've spent years developing is itching to be acknowledged, valued, and expressed again. I long to flex my brain muscles and to get back into the emotionally and intellectually rewarding work of helping people overcome psychological struggles. I have loved my time at home with my daughters, but I feel darkness creeping in the longer I neglect this integral, professional part of my identity.
There is a part of me that wishes I could be content being home with my children! I wish I found it as rewarding as I have heard other moms profess they do. I wish, so much, that Cami's snuggles, coos, and smiles, and my four-year-old Hailee's enthusiasm and excitement for life were enough for me. I've even tried to convince myself they are. But that self-delusion hasn't stuck for very long.
I have a strong testimony that I have been given talents that Heavenly Father wants me to use to bless His children outside of my home. But besides this conviction, I also feel it is a personal truth for me that I am a professional who can contribute in my chosen field. There are contributions for me make now. Not when my kids are older. And if I'm just being honest: I want to work.
I feel intense mommy guilt saying that. How can I even think of leaving my kids to go to work after I have learned so painfully the value children bring to life and that the moments we share are all we have? How can I contemplate pursuing my career when I have shed thousands of tears for all those moments I won't ever get with my son? Why, when the loss of my son changed me in so many profound ways, did it not change that aspect of my personality—the part of me that needs and wants to work outside the home?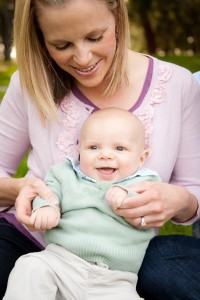 Perhaps it is because working is still part of my mission on earth. Perhaps the experience of losing Charlie is shaping me as a mom and also as a professional. Perhaps losing Charlie and moving through the subsequent soul-tearing grief is going to make me a more empathetic, patient, and effective therapist. Regardless of why I still feel the need to work, leaving my children now terrifies me in ways it never has before.
This is where I feel I need to dig deep and be brave. Owning my professional self doesn't erase my fears that something could happen to my daughters in my absence. And if it does, I will sit with the guilt that I failed to protect them. I think that is a fear each working mom faces every time she turns the keys in the ignition to drive to work. But my personal truth empowers me to take that leap of faith, that step of bravery. I know taking care of myself makes me a better mom. And if taking care of myself means working outside the home, then that is what is best for our family. Doing so will enable me to be more fully present in the moments I share with my daughters. I truly believe that valuing myself and my career does not devalue my children or my role as a mom. In fact, experience tells me that carving out that space for me actually energizes me for my kids! It is with this awareness that I take a deep breath and prepare to return to the workforce.