How to Be an Effective Mentee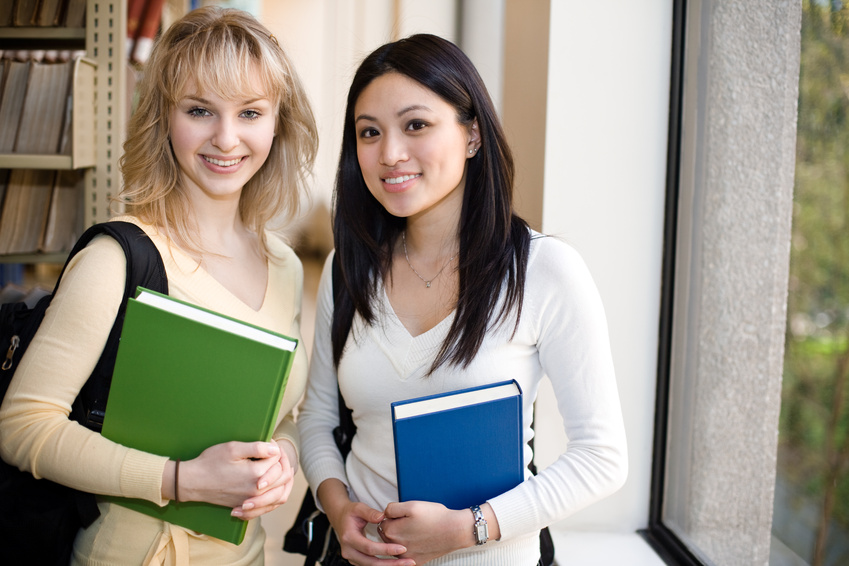 by Melanie Steimle
Last month we talked about how to be an effective mentor. This month let's look at the other side: how to be an effective mentee. Whether your mentoring relationship is a formal, structured one with an assigned mentor and regular meeting times or an informal conversation with a friend every once in a while, there are several things you can do to make sure you're getting the most out of your experiences as a mentee.
Have Realistic Expectations – Remember that you are in charge of your own development. If you come to a mentor expecting to be told what your goals should be and how to achieve them, you are most likely going to be disappointed.  Before approaching a possible mentor, it's helpful to think about what you want to achieve and how, specifically, a mentor can help you.  Even saying something as simple as "I'm feeling completely lost and I just need you to be a sounding board while I express my confusion," is a good place to start.
Respect Boundaries – If every meeting turns into a three-hour gripe fest, how enthusiastic do you think your mentor will be about meeting? Make it easy for your mentor to meet with you. Do your best to accommodate her schedule regarding the time, place, and length of your meetings. Remember that your mentor has a professional reputation to uphold. Though you may think she has jobs, introductions, and resources at her disposal, she may have reasons for not offering those things, especially if you haven't yet developed a relationship of trust. Although a good mentor will be invested in your success, be accepting of what your mentor is able to give.
Be Prepared – If you say you're going to do something, do it. One of the best things about having a mentor is being accountable to someone. Come to your mentoring meetings with questions or discussion topics. In an article for Forbes, Ian McAllister explains, "The mentee should be the person driving the schedule and the discussion topics" [1]. The mentor may have career or industry expertise, but you are the expert on you.  I frequently meet with students, and I'm always amazed at how much more helpful I can be when the student comes with a specific question or task in mind.
Listen – Once you've articulated what you need from your mentor, sit back and listen, even if you don't agree with or like the advice your mentor provides. Years of career or life experience may drive the mentor to suggest ideas or approaches you hadn't previously considered. Additionally, be interested in your mentor. There is a very obvious difference between someone who values your experience and insight and someone who is just trying to get something. While it can be fine to ask people for introductions, favors, and job leads, investing time into building a genuine relationship can have long-lasting effects.
Be Open – It can be hard to be vulnerable, but sharing your true concerns and obstacles to success will enable your mentor to better understand and help you.  Be open to suggestions from your mentor.  A great mentor will assist you in pushing the boundaries of your comfort zone. After college and graduate school, I was thrilled to finally be finished with homework and term papers. However, my supervisor frequently encouraged me to take advantage of our employer's tuition benefit, which led me to complete a graduate certificate program, which resulted in more challenging and rewarding job.
Stay in Touch – I am often asked how to follow-up with potentially valuable contacts, and my answer is "stay in touch." This doesn't mean that you need to set up monthly meetings or send weekly emails, but do meet up to catch up once in a while, or send an occasional update. One of the best things you can do to keep in touch with an informal mentor or professional contact is give something back: send an interesting article or make an introduction that could be of benefit to your mentor.
Be appreciative – Hopefully this goes without saying, but make sure to express genuine gratitude for your mentor's time and effort.  You don't have to buy gifts or do anything extravagant; a heartfelt email, or even better, a handwritten note, is often the best way to thank a mentor.
For additional information on how to be a great mentee, read The Six Habits of High Effective Mentees and How to Get More from Your Mentor.
[1] McAllister, I. (2011, August 30). Q: What are the most important attributes of a successful mentor and protégé relationship?  Forbes. Retrieved from http://www.forbes.com/sites/quora/2011/08/30/q-what-are-the-most-important-attributes-of-a-successful-mentor-and-protege-relationship/.