Encouraging a Questing Spirit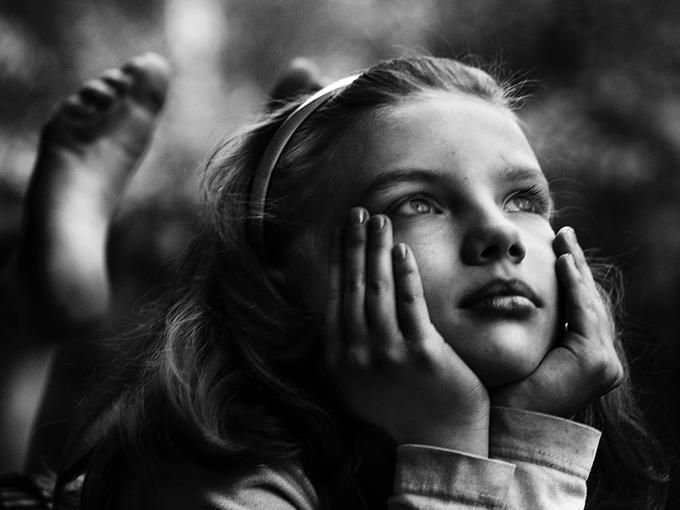 by Heidi Doxey
When I was in 4th or 5th grade I remember having heated arguments with my cousin, just a year older, about which one of us would be the first female President of the United States. We got in actual fights about who would be elected first which were only settled by deciding we would be each other's Vice President and flip a coin when we were "of age" to determine who would be in the White House first. The details of a Presidential campaign and election race were clearly a little fuzzy for both of us. However, I distinctly recall believing that either of us could run the country.
Through the next few years I aspired to a wide range of potential career paths, never quite settling on one for very long. For any number of months or years I wanted to be a marine biologist (one who played with dolphins, not one who played with algae and fungus), Hollywood stunt woman, international attorney, architect, Broadway stage manager, Air Force fighter pilot, FBI agent, politician, writer, professional traveler, and back to architect.
I always I knew I wanted a career, and not just as a fall back plan. My Mom struggled to make ends meet for my sisters and me on child support payments and her small earnings from teaching piano lessons. She always told us to go to college, but she didn't necessarily encourage college and a career as a Plan A, it always seemed relegated to Plan B (or C, or D). A few months ago I found this poem written by my 18-year old self (and I'm only a little embarrassed to share it here). It is both heartbreaking and helps me remember that despite our circumstances we are able to use education to break the "status quo" or "cookie cutter" cycle.
Mom, I want to be a doctor when I grow up.
It's very hard to become a doctor, my sweet.
Mom, I want to be a scientist when I grow up.
Not many girls are scientists, precious.
Mom, I want to be a lawyer when I grow up.
Lawyers cheat people out of their money, angel.
Mom, I want to be an architect.
Architects never have any free time, honey.
Mom, I want to be an actress.
Only girls with no morals are actresses, darling.
Mom, I want to be a writer.
Writers tend to be eccentric and lonely, love.
Fine! I don't want to be anything!
These days every girl should have a profession, pumpkin.
Who do you want me to be Mom?!?
Why, anything you want, dear…
I feel it is so important not only to encourage intellectual independence and career potential, but to also encourage follow-through. Education for education's sake is important, absolutely, but discouraging our young people, especially our young women, from using those intellectual and academic talents throughout their lifetime is a huge disservice both to the young women and to the larger community.
I realize that a Ph.D. is not for everyone, and that is not what I am advocating, although if you want to pursue that route I am behind you with Diet Coke and snacks in bulk to provide sustenance. However, constantly improving our minds, flexing our intelligence, learning more about ourselves, the people around us, our world, or dedicating study to God and religion is a responsibility we should take very seriously.
Hugh B. Brown, former First Counselor in the First Presidency (1963-1970), said "Education has always been recognized by the Church as the number one obligation of each generation to its successor and of each individual to himself. Each one of us is a divinely endowed, eternal, and intelligent being. It is incumbent upon us, therefore, to encourage and keep alive the questing spirit, to learn and continue to learn everything possible about ourselves, our fellowmen, our universe, and our God" (Hugh B. Brown, in Conference Report, Apr. 1968, p. 101)
I love the line "it is incumbent upon us…to encourage and keep alive the questing spirit." He does not say it is our responsibility to earn every degree ever invented, nor does he say it is our responsibility to work in an office, nor does he say we must constantly take courses at the local community college. He says we must "encourage the questing spirit," which I take to mean both in ourselves and also in our friends, family members, and congregations. We are duty-bound to dream big and continuously learn more about our surroundings, and we are to inspire those around us to do the same.
I wonder what wonderful and amazing things will be achieved by a generation of men and women who are encouraged in their individual questing pursuits, what inroads would be made in traditional fields like science or medicine or computer programming, but also how much good could be accomplished by those who felt their calling was to establish organizations to help disadvantaged people or those who just needed some extra love and support. The possibilities are endless!
What does your inner questing spirit nudge you to do? What would you like to learn?