More Tips on Working (outside the home) While Having a Young Family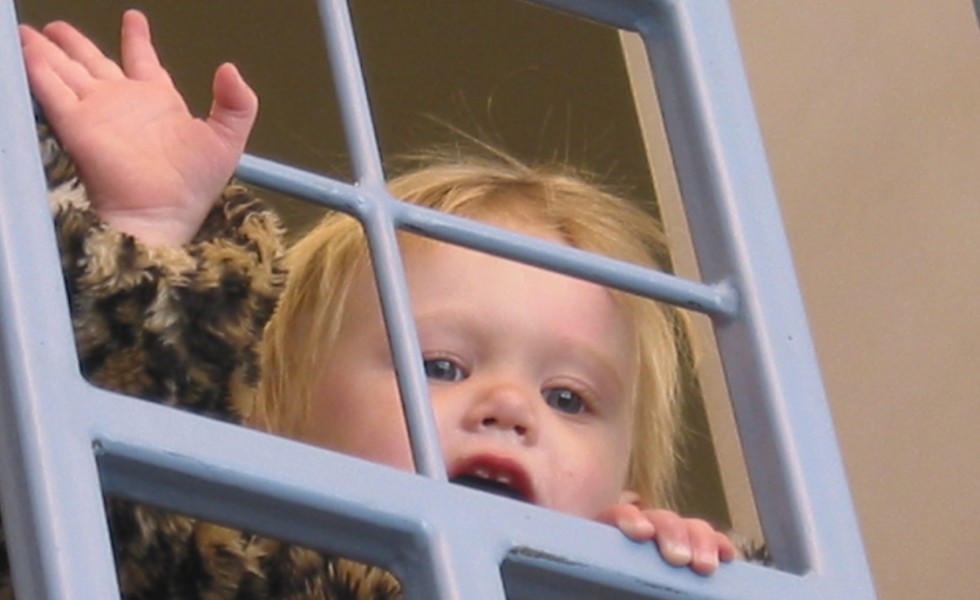 Image credit: Doug Shall
by Kris Tina Carlston
Following up on last month's post regarding working outside the home, I was thrilled with some of the comments and suggestions presented by several readers. Because I enjoyed the discussion so much, this month I wanted to provide a part II and discuss some of the ideas in greater detail.
1. Value your child's relationship with trusted adults.
I know that at first, I was pretty sad when my little boy just started marching up to the babysitter's house with a smile on his face. I wondered, "Doesn't he know that I'm his mother?" or "Does he love her more than me?" But the longer we do this, the stronger his relationship is to our sweet babysitter and her sweet children, and the happier I am. Henry will never grow up in a house full of children (it's just not in the reproductive cards) but I can help him have sibling-like experiences, and it is a great reminder that loving others does not diminish the love he has for me.
2. Outsource as much as possible.  And if not possible, perform chores and tasks together.
While working is something I take pleasure in and enjoy, I also appreciate that having two incomes allows us to have a lifestyle we wouldn't be able to have otherwise. It would be wonderful to have a personal assistant to take care of everything so that I can truly be home when I am home. But for most of us, that isn't a financial viability. Instead, outsource what you can. For example, a simple outsource is my Amazon prime membership. This allows me to shop online and have the products delivered in two days instead of trudging to the store at work or during lunch to pick up a non-essential.
If you can't outsource – do the tasks together. I know that some of the best conversations I have with my spouse are when we are folding our piles of laundry together. Caroline Wall commented on last month's post and said, "Spending time with your children can be, and should be, just doing the basics duties of everyday life together. Cleaning up toys and dropped food and books torn off the shelf isn't as glamorous as Disneyland, but even my 10-month old can get involved and bond and create memories of time with mom and learn the basics of life."
3. Recognize that your time available is different, prioritize, and be okay with allowing those things of less priority to fall by the wayside.
Decide what needs to be done, what should be done, and what can wait. Think of it as, "Good, Better, Best" for the home. For me, laundry and a clean kitchen floor are two things that just have to be done. One is a necessity; the other just drives me crazy when it is dirty.  Neighbor Christmas gifts? It's nice to do but definitely not a priority. Going to the additional Relief Society meeting? Something I love to do but can't always make work. Give yourself the freedom to not feel bad when things lower on the priority list don't get done. It's okay. Move on.
4. Recognize that there is a season for everything.
Over this Christmas break, I cleaned my craft room for the first time in two years. In my pre-child days, I was a pretty great knitter. My nieces and nephews have several blankets, ponchos, and knitted toys that they politely received back in the days. Since the birth of my son – I've hardly touched my needles. It's not that big of deal. But something I used to find a lot of enjoyment in, I no longer have as much time for. And you know what? It's okay. I'll get back to it. Right now, I am working on finding enjoyment in playing with trucks and hot wheels.
5. Take your passions and turn them into activities that you can do with your children.
If you like to garden, garden with your children. If you like to hike, hike with your children. I love to read. I am on the hunt for all great audiobooks so that while Henry and I are driving in the car all over town, we listen to some great stuff. Right now we are working our way through some fairy tales. Next up, the Little House series. I'm not exactly sure how much my two-year old is really catching when it comes to these books, but it allows me to feel like our time is well spent, and I get to share with him something that I enjoy.
6. Talk to your child(ren) and let them know what you enjoyed about your workday. Talking about your workday can help children engage in conversation and tell you more about what they did.
Commenter Erin had this to say about doing just that: "When I greet my son with, 'Hey! I missed you today! Want to hear about what I did at work?' and then tell him about my day, he knows more about me and feels more connected to me. I ALSO found that by doing this (highlighting parts of my day that he can understand and likes to hear about) he is more likely to tell me about his day. When I tell him what happened to me in a narrative style, he is more likely to respond with a narrative about his day as well. If I ask him to tell me about his day right when I pick him up he usually clams up–it's like he can feel how hungry I am for information about his interactions at school and it is too overwhelming to even respond to. The other day he asked me about my day at dinner without any prompting. He asked if I had a half day or a full day, if I had meetings or if I was teaching, and asked about some students. He finished by saying, "I am so glad you're home now." What struck me was that he wasn't sad, he wasn't begging me not to go back. He seemed proud of me and was truly glad I was home. He gave me such a gift in that moment, and then followed up by telling me all about his day as well."
As I concluded last month, "Being a mother and working outside the home does not have to be an either/or decision but just like anything that really matters, it requires effort and love." Regardless of how we make it work, or what we decide, we're all trying our best.