Career Day: Media Literacy and Body Image Advocacy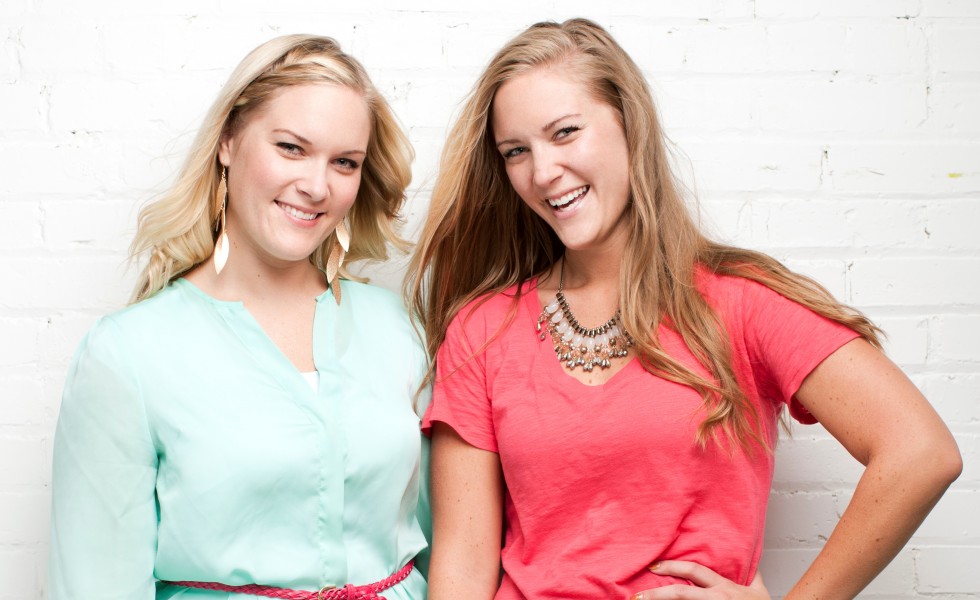 Lindsay (L), Lexie (R)  *Photo Credit: Matt Clayton Photography
Tell us a little about yourselves and about your job.
I'm Lexie Kite, PhD, co-founder of The Beauty Redefined Foundation and on Facebook.  My twin sister and I have spent the last ten years in college studying media and body image, and now we run Beauty Redefined in an effort to help girls and women recognize and reject harmful messages about their bodies and what "beauty" means and looks like.
What do you do? What does your job entail?
At Beauty Redefined, we harness social media to teach media literacy to a worldwide audience and we do regular speaking engagements in both secular and religious settings. On a day-to-day level, Lindsay and I run our social media platforms (Facebook, Twitter, Pinterest, Instagram, blog), do media interviews, book and lecture at speaking engagements, sell merchandise to fundraise, and handle a near-constant barrage of emails. Looking at it more broadly, we are incredibly dedicated to helping girls and women (and boys and men) across the world really understand that females are capable of much more than being looked at, a message that flies in the face of most of what you hear and see in mainstream media. We help people recognize that the looks-based messages that pummel women in entertainment media and advertising are engineered to drive major profit as they prey on female insecurity and objectification.
How did you get involved in body image advocacy? What drew you to this area of study? When did you know it was what you wanted to do? What led you to become advocates?
The power of understanding media's role in keeping individuals from realizing their fullest potential is very real, and I began realizing it my freshman year of college in a required class on media analysis for journalists at Utah State University. We learned about the way women are presented in media and how that affects our perceptions of ourselves and our realities. Lindsay and I took the same class at different times of the day, and on the first day of class, we both felt the very twin-like experience of feeling this heart-pounding, self-actualizing feeling that what we were hearing was true and that we might have a special work to do in getting this truth out to the world. Ten years of college later, I feel peace and strength as I align myself and my work at Beauty Redefined with what I believe to be true: I believe in the power of females to do and live and be outside of the confines of an objectifying culture that sells them so short of their potential, and I fight to remind them of their value and power.
As we have developed this nonprofit and are continuing to grow it, Lindsay and I have both been humbled and stunned by the wonderful people starving for this information and so willing to help us spread this movement far and wide. We've felt power beyond our own in this campaign, and we have a lot of faith in the power of Beauty Redefined to empower girls and women to be all that they are meant to be in this world.
What kind of education/training is required? Any post graduation requirements (exams, licensing, etc)? What skills/personal characteristics are important to have/develop?
We knew that in order to be credible and powerful enough to share media literacy with anyone willing to listen, we needed to have graduate degrees. We both graduated with double majors from Utah State University and went on to earn master's degrees in Communication with an emphasis in media literacy and body image advocacy (University of Utah, 2009) and PhDs in the same area (University of Utah, 2013). I know we never planned on pursuing such similar life courses, but we have continuously felt prompted to follow this path. We even co-authored our master's project and thesis, which was the first phase of our one-hour Beauty Redefined visual presentation we take all over the country. Our dissertation research involved the development and testing of online body image interventions to identify the resilient traits necessary to combat negative body image, self-objectification, and barriers to physical and mental health. We're excited to announce that we will be debuting those interventions via our website in early 2014 for all those interested in improving their body image and accessing resilient traits to protect them from attacks on their self-worth.
What kind of job opportunities are there in your field?
In many ways, we have marked our own pathways in the field of body image advocacy and media literacy. We have PhDs but decided against going the traditional route of staying in academia to teach and research as professors because we are entirely committed to getting our work out to the people that need it. I feel a real sense of urgency about this, and I never felt like staying in academia was appropriate for this mission in my life. Lindsay and I developed Beauty Redefined in 2009 as we finished our master's degrees due to this urgency we felt to get our research out in a reader-friendly, accessible way via our website, social media, and speaking engagements. It's been exciting to see the ways our message has reached more people than we thought possible; we simply put up a website with links to a few posts we wrote based on research papers we had done, and people began coming in droves. We soon realized how many people out there are desperate for the affirming, uplifting truth about females they aren't getting in much of mainstream media—that we are capable of much more than being looked at, that we don't have to buy into the lie that our looks are our only source of power, that we are powerful far beyond the beauty we do or do not possess.
What types of jobs have you had within your profession?
In the field of Communication, the department we graduated from at the University of Utah, I have worked as the assistant director of Development for the last seven years as my fellowship for the university. In that position, I do public relations for the department, plan events, and maintain relationships with donors. Outside of the university, I have worked as a freelance writer for magazines and as a newspaper reporter. A love of writing has come in handy for all of these jobs, as well as my current work with Beauty Redefined, which is incredibly writing intensive.
The other half of Beauty Redefined is all about public speaking as we do our one-hour visual presentation for large audiences on a regular basis, as well as media interviews for TV, radio, and websites. I just so happen to love public speaking and count it among my favorite things to do, especially when it's about a topic I love so much: the power of women.
What is the best part of your job or profession?
While combatting negative body image and unhealthy ideals in media can be very daunting and draining, I have been blessed to see many lives changed for the better because of this work. When a girl or woman can learn to recognize that her perception of herself has been stunted by lies she has learned about women in media or that she can overcome the pain of negative body image and become stronger for it, it can be incredibly life-changing and life-giving. It was for me! My life changed forever during my freshman year in that media analysis class when I realized that I'd been sold lies about my body and my power. I realized that I didn't have to waste even a portion of my thoughts on the stress of not being beautiful enough or skinny enough and that I can and should rebel against industries profiting off of me, not believing the lie that my looks are everything. I love helping girls and women all over the world realize these heart-pounding truths for themselves. And I see it happen every day via the most humbling, awesome emails and meetings in person when we're lucky.
Here's an example of these amazing emails:
            Dear bR, I know I run the risk of oversharing, but I'm choosing to share in hopes that it adequately demonstrates the change that has taken place in my life, largely because of the empowering truths I've learned from Beauty Redefined. Long story short, I struggled with an addiction to pornography for several years. I lost a lot of confidence in my perception of my physical beauty as well as my abilities. I body-monitored the life out of my day-to-day living. I found it impossible to form enough self-confidence to lead to periods of abstinence longer than a week or so. I always fell back into the same cycles of self-loathing, nitpicking my appearance, envying others, and finally reverting back to the invigorating numbness that pornography offered me. I hated it, but I started feeling like recovery was simply not meant for average people like me. That leads me to the happy stuff I want to share.
Months ago, a friend directed me to your Facebook page. That night, I stayed up until 4 am reading article after article, comments and all, blown away by how much of it resonated so perfectly with me. I'll admit that I realized I was doing proverbial—and occasionally literal—fist-pumps in response to feminist philosophies, of the sort which I never thought I'd understand, let alone agree with. Eventually I came upon the blog post about participating in a media cleanse. I realized that my attachment to media, including social media, was rooted in the same addictive personality traits and lack of self-worth that kept me hooked on pornography. Maybe, just maybe, if I left *all* media behind for a while, I'd be able to get away from pornography for good. Suffice it to say that it was life-changing. I spent two media-free weeks focused on service, family, developing my talents, etc. I felt more happy, fulfilled, and empowered than I have ever felt before.
Thanks in large part to the work you have done and the messages you are propagating, I overcame the greatest internal obstacle I've had to face thus far in my life. For the first time, I have been able to abstain from the destructive behaviors that held me captive for so long, and I know I can be done with them forever. I can live a happy and healthy life, not because I'm in touch with how superhot and sexy I am, but because I'm smart, strong—not to mention I am a human. I finally feel like I'm enough. What has been almost a lifelong struggle for me has been overcome with the help of your research. Please continue this hard work and give yourselves a hug for helping me redefine my own beauty as well as the course of my life.
What is the worst part of your job or profession?
It can be really hard to take criticism (especially from anonymous people online) when my whole life and so much of my heart is invested in this work. We don't just share our opinions—we're sharing research-driven, necessary information. But that doesn't stop angry people online voicing their strong, often less-than-informed opinions with you. One thing Lindsay and I hear nearly every time we do an on-camera interview or media interviews with pictures included is either of these two statements: "They're just jealous of beautiful women because they are ugly!" or "They couldn't possibly know what negative body image feels like because they are too pretty!" But the truth is, both of those statements can be narrowed down to the same thing and it reinforces the necessity of our message: These commenters are completely disregarding our message and minimizing us to our bodies alone. We'll never be pretty enough or ugly enough to speak up about negative body image and how to combat it. Crazy, isn't it? So as hurtful as it is to hear those comments, it proves the truthfulness of Beauty Redefined: We are capable of much more than being looked at. When girls and women can realize that truth, we can get on to everything more worthwhile and important in our lives, to the betterment of ourselves, our families, careers, and all of society.
What's the work/family/life balance like?
I was lucky enough to wrap up ten years of college the year I got married (this year!) So my husband only had to deal with a few months of me finishing and defending my dissertation. Now, running a nonprofit can take up as much or as little time as I need it to take each day, so I work while my husband is at work, do speaking engagements a couple days or nights each month, and try not to let my phone and laptop rule my life otherwise. Sometimes it is hard because running this organization with only two employees (Lindsay and me) means that we are in constant contact via email and text, which means I'm plugged in nearly 24/7. I go to bed and wake up with my phone under my pillow and my laptop next to me.
What is the biggest misconception people have about your job?
I can't say I know how people perceive my job, but I'd say it is less glamorous than it might appear from the outside. Yes, we get to do fun events and interviews, and we even have a cool celebrity endorsement coming up with our favorite musicians, Tegan & Sara! But when we don't have a meeting, interview, or speaking engagement, I am generally always in sweats, working from my laptop on my living room floor or my bed. Not so glamorous.
What opportunities have you had because of your education and profession?
I think my education and this nonprofit have afforded me plenty of opportunities I couldn't have had otherwise. I get to speak to large audiences regularly about something I'm incredibly passionate about. That is my dream job. I get to travel a bit—and will be doing much more of that in the near future—and share the truths I know about women all over. I get to be in touch with thousands of women every day via our website and social media pages, and it is so uplifting to reach people with positive messages they need so badly. I wouldn't have the ability or opportunity to speak and write and reach people in this way without my education, which makes all that time spent in college well worth it.
What stereotypes or criticisms have you faced as an educated Mormon woman with her own career?
At the University of Utah, I often heard something along the lines of "How dare you call yourself a Mormon and a feminist!" And I had many opportunities to testify of the amazing place for women in this gospel, the powerful history of women in the church, and my deeply held beliefs about God's love for His daughters. In one especially memorable experience at my PhD exams defense, a professor asked me to speak about how I reconcile my faith with my study of feminist theory. For ten minutes, I bore testimony of the ways I believe my faith in God, membership in The Church of Jesus Christ of Latter-day Saints, and study of feminist theory work together to fortify my faith in women and in the gospel of Jesus Christ. It was very powerful, and most definitely one of my most memorable spiritual experiences. I cried as I testified of my beliefs to those professors, apologized for any Mormons who had not been a positive example, and told them about Heavenly Father's love for all His children. I told them I believed I had a special work to do in helping God's daughters recognize their worth. When I looked up, nearly all of them were crying. They all thanked me. One of the professors told me they had all been transformed that day. Another told me he would be happy to help me publish my thoughts on my faith in an academic journal. I truly believe that the Spirit of God spoke to all of our hearts that day and I will always be grateful for that experience.
What spiritual guidance have you felt as you have pursued your education and developed your career?
For the last ten years, I have felt continual spiritual guidance as I've studied and organized Beauty Redefined. I've approached all of it very prayerfully—always praying before writing research papers or even blog posts. I very much believe that this work is inspired by God and guided by Him, and He gives me power to keep up this fight and say the things I need to say. I know I can be better at accessing that power, and I'm trying, but I am continuously amazed at how willing Heavenly Father is to speak to me and guide me along this path. It's been really wonderful.
Any other thoughts, advice, or stories you'd like to share with other women?
I know that we all have specific roles and missions to fulfill in this life. I know that when we can begin to realize our potential and our worth in a world that would have us believe our power is only in our looks, we open the doors to being all that we are meant to be. When we have good desires, God throws open the doors to help us get there, whether we know it or not. I know that's true, and I testify that His love for us knows no bounds; no matter what, He loves us more than we can fathom.
Beauty Redefined has created a lesson plan specifically for LDS leaders and parents relating to the popular topic of modesty or appropriate dress.