Securing the Benefits of a Mentor as a Student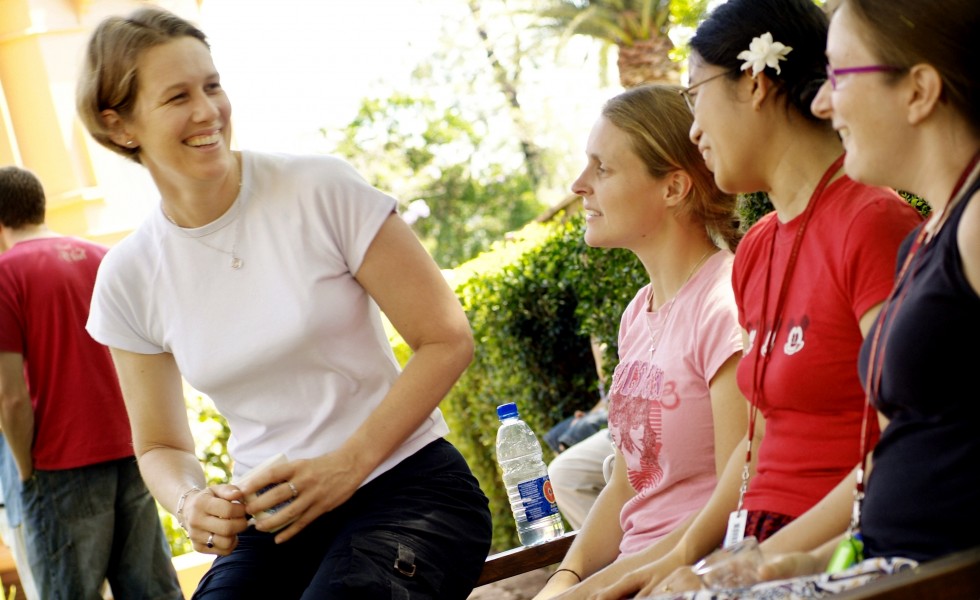 Image credit: SMB College
by Christanne Harrison
In this month's edition of "Mentoring Monday," we share some advice about mentors for students or those considering going back to school. However, as I interviewed two great mentors, I found that much of their advice is great and applicable for just about everyone.
The two women interviewed are Nora Nyland Kerr (NK) and Donna Harrison (DH).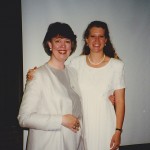 Dr. Nyland is an Associate Professor in Nutrition, Dietetics and Food Science at Brigham Young University. She was also my mentor when I was a student and continues to be one.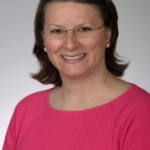 Dr. Harrison is an Associate Professor and Laboratory Coordinator for Health System Pharmacy Labs at the Medical University of South Carolina. She has a special gift of helping and caring for others, including students, dogs, and grandchildren.
How can having a mentor help students?
NK: It is always beneficial to have a relationship with someone who has been through similar experiences (educational, professional, or on the home front) who can add perspective, provide support, or give pointers for success. Some students really seem to thrive without a formal mentor—they get enough encouragement, support, and guidance from the "system": their family, their classmates, and so on. If you do well with informal mentoring then a formal mentoring relationship may not be needed.
DH: A real mentor should be someone who you trust and respect; someone that you would like to emulate. By working with them, and learning what they do and how they do it, you can become yourself more like them. Ideally I think mentors should be someone that you just gravitate toward, not necessarily someone assigned to you. If the relationship works out, the student can mature in her profession faster and become the professional they would like to be faster.
Where/how can students find a mentor?
NK: That really depends on the area of study. In some cases (especially small or very focused majors) the mentors may be professors or upperclassmen. Some fields actively recruit professionals to volunteer as mentors and have a formal system for matching students with mentors. The mentor could be someone in the congregation or neighborhood.
DH: This is harder. In our school, we just went through a process where students and prospective mentors each completed a personality survey. The students also completed a career survey. The organizers then matched up the students to a faculty member who they felt would be best. This is an ok way to begin, but ideally it would be better if the students could find their own mentor based on their career goals and ambitions. Perhaps a professor who they just clicked with in class or lab.
Should mentors always be in the field in which the student studies? Why or why not?
NK: In the same field if the student wants specific career mentoring, but it could be another field if the mentoring is focused more on academic success (or survival), or handling challenges like maintaining a family while a student.
DH: It depends. Ideally it would be great, but you can find mentors outside your chosen profession who can still teach you how to be successful in other ways. I've gravitated towards people just because they were good at getting things they wanted. I enjoyed getting to know how they were successful at just getting things accomplished. Learning better management skills could help in any profession. So you can still learn from others, even if they are not in your field of study. There is so much to learn. Just watch successful people, and learn to be as they are.
How can a student create a successful mentoring relationship once she has found a mentor?
NK: Be open and communicate honestly; ask for advice when needed; don't become a burden by asking for direction and guidance at every turn.
DH: Enthusiasm is key. Be upbeat, interested, and show enthusiasm. Be willing to show up at 5am and work with them until 8pm. If you think they'll work around you, it's not going to happen. You have to be so appreciative and respectful of them as your mentor that you will arrange your schedule to be with them. If they don't feel you really are interested, they are not going to waste their time. However, if they feel of your excitement, they will be willing and happy to teach you and mentor you.
How long should a student continue the mentoring relationship with a person who mentored them during school?
NK: That will depend on the friendship part of the relationship—it doesn't always form and the relationship may end after school. However, periodic updates on professional or educational progress and life events would probably be appreciated.
DH: As long as it's mutually beneficial. I think the mentor gets positive feelings about the relationship when they see their mentee growing and flourishing. If the person has moved away and is not in touch, it's probably not going to be beneficial much longer. And that's ok. You need to build new relationships as you grow in your own profession and the mentor needs to also. I wouldn't put a time line on it, but probably after about 6 months of not being in direct contact, it's time to begin building new relationships.
Would you have any different advice about mentoring for women returning to school after some time off?
NK: That experience really is quite different from that of a traditional student, so maybe the nature of the mentor would change a bit (another person who was a non-traditional student), but other than that, no different advice.
DH: Not at all! As a woman and mother, no matter what you have been doing with your time, you have built characteristics that can be helpful in your career. Use them to your advantage. Then build upon them just like any other student. Some mentors may appreciate your dedication, maturity, and drive more than more traditional students. So look at your strengths, and build upon them to make your career goals even that more positive.
Last month we challenged you to reach out and network more at church. How did you do? What were your experiences? This month we challenge you to think about what type of mentoring you need in your life (formal or informal) and how you can get it. Also, pass this article on to any students or potential students you may know!