Having a Purpose for Your Work, Take 2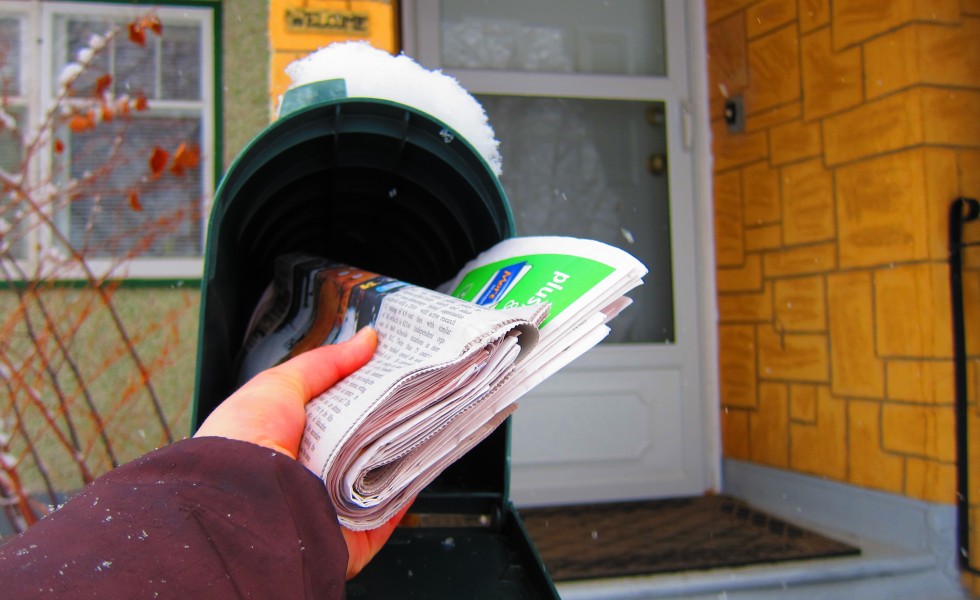 Image credit: Michelle Jaciubek
by Nan
Last month I wrote with much conviction about the importance of having a sense of purpose in your work. I made reference to my family of medical professionals and engineers as well as my own vocation as a teacher. Obviously, the focus of the essay was on career-type work.
But the reality is that, for many of us, at various stages in lives, we end up in jobs that are just that—places we end up. Or waiting-room jobs that are stepping stones (or side steps) from where we are to where we hope to be. Jobs that probably won't lead to careers or meaningful pay. Jobs that are, well, perhaps a little bit humiliating. You know the kind of job I mean. Selling cigarettes on Sundays at a convenience store while you desperately slog through that last semester. Scrubbing toilets to make ends meet when your first career-job's pay is even lower than you expected and you are trying to avoid another student loan for your spouse. Cold-calling potential survey-takers with vain promises that there are "just a few more questions" while silently praying they don't hang up before you meet that hour's quota. Riding the bus with a bunch of middle school kids to a raspberry patch two hours away to work for six dollars a box so that you can buy some groceries.
The longest I have ever held a single job was not one of those grand and purposeful career-types. It was of the latter variety. My husband and I had sacrificed much for him to return to graduate school so that we might improve our position and our job mobility. After all these sacrifices my husband was blessed with a very good job in a part of the country with a much higher cost of living than we had been accustomed to. His extra income, meant to be enough for me to truly stay home for an entire year with our new baby, was completely eaten up in our house payment. Within just two months of moving across the country for this opportunity, it was clear that his income would not be enough, even if I planned to do little more than sit home every day.
We prayed and I hit the pavement, following a pattern that we had so many times. The tutoring I had done previously still held promise, but as I had to travel all over the city to meet with clients, it began eating away at our family time and our stress level related to income remained high. Then one day I passed a sign advertising paper routes available in our area. On a whim I followed up.
A week later I found myself with a daily route of 150 papers (170 on the weekends) that had to be delivered by 6 am, regardless of the weather or other conditions. I reasoned that with a six-month-old baby I hadn't really slept through the night in a long time anyway, I might as well be making money. Besides, it was only a temporary situation, until we paid off some bills and more tutoring clients presented themselves. Four months of waking up at 3 am, at the most, I told myself.
It was 4 ½ years before I quit.
Other than the occasional vacation when I was able to find a sub for the requisite days, I woke up between 2:30 and 3:30 every morning and delivered between 150 and 200 papers. My left hip perpetually ached from where I got in and out of the car. I was at the point of collapsing exhaustion nearly all the time. I went through three starters and a clutch in my old beater car. In the winter, I never quite thawed out until noon. I delivered somewhere in the neighborhood of a quarter of a million newspapers during my time as an independent contractor.
Along the way I also served in two different auxiliary presidencies in my ward and earned the bulk of a masters degree. I raised three kids and volunteered hundreds of hours at their school. With my income I bought a mini van and family vacations as well as two years of karate lessons and four Christmases. I finished writing two (unpublished) novels, and listened to dozens and dozens more. I spent countless mornings after every conference listening and re-listening to my favorite talks; I also found a deep love for LDS Apologetics and the history of religion.
But what really happened is that I learned the most remarkable things about myself. I came to see that I had stores of strength that I had only begun to tap before that job. I learned about the integrity of doing a job well, even when that job is menial. I learned to manage my own business in a way that was efficient and effective. I learned the joy of early morning solitude and the glorious way the Spirit can speak to me in quiet moments when I am all alone in a vast space. I understood that I enjoyed the sunrise as well as the velvety blanket of stars that fills the sky just before dawn. I gained a new appreciation for my own mother and the years she spent working the night shift so that she could be there for us.
And I found purpose. It wasn't just that I felt needed for the job at hand or that our family needed the money; it was that I knew in my heart that by doing this job I was able to keep my commitment to staying home with my children: a thing I have since come to recognize as a luxury. I was grateful for the stamina and the strength the Lord gave me and the path He showed us that kept me from having to opt for day care among strangers. While my choice is certainly not for everyone, and the personal sacrifices were very real, I am grateful that my Father chose to help me find such powerful purpose in a job that was, in many ways, so awful.
I think that there are many ways to find purpose when we work. The purpose might be in the work itself and the lives we bless as a result, as my last post implied. But perhaps your purpose is in the income that allows your family more reliance and opportunity. The purpose might be in the personal satisfaction your work generates. It might be a job with such an odd schedule that your family is able to get the most of you. The purpose doesn't have to be grand; it just has to be yours.
Don't forget to enter our six-month anniversary giveaway.