Raising Our Hands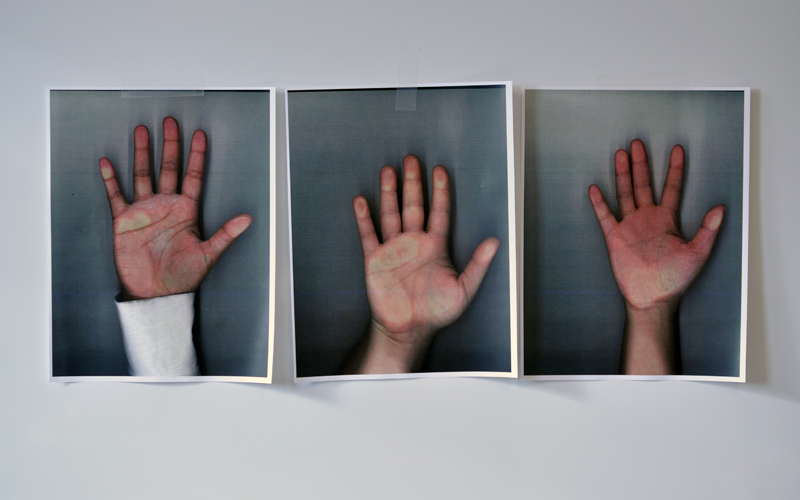 Image credit: Stina Jonsson
by Ryan Hammond
Last time I wrote about the need for LDS men to include their sisters in their professional opportunity and support networks. I also challenged LDS women to give LDS men a chance to step up by asking directly for their support, help and to be included in their networks. Today, I want to talk about how LDS women can use their interactions within their wards and stakes as opportunities to overcome some of the latent disadvantages many women face when pursuing their education and vocations.
My prompt to write about this topic is a New York Times article on Harvard Business School's recent efforts to address the longstanding gender gap in female achievement at the school. Anyone interested in understanding the barriers women often face and what it takes to solve this complex problem should read it in full. However, I want to focus on one of the core problems and its solution profiled in the article – women's participation in case discussions.
I am a Business school professor and I use the case method extensively in my classes. Let me give you a little background for those who may not be familiar with how it works. The case method replaces the lecture format most college students know with a class discussion of a rich and detailed business case, usually of a real life company. In the case method, a good portion of students' grades are based on the frequency and quality of their contributions to the class discussion. In my courses, roughly 40% of a student's overall grade depends on my subjective evaluation of a student's participation over the course of the entire class. At Harvard Business School, that percentage is often even higher, around 50% or even more for many courses. In studying why women who came into HBS with the same average test scores, work experience, accomplishments etc. ended up with much lower average grades than men, Harvard found that the class discussion grades were a primary driving factor to the gender gap.
The reasons behind this grade gap were complex. The subjectivity inherent in rating class participation played a role. Professors could easily fall prey to subconscious biases, calling on men more than women or recalling and scoring men's participation more favorably. However, they also found that women volunteered to comment less frequently and even when they did raise their hands, often it was much more tentatively than many of the men contributing to lack of their lack of opportunities to participate. This led one of the top ranked business schools in the world to begin a mandatory workshop for entering female students that included instruction and practice in the art of raising their hands! On some level it seems silly. On another though, the hand raising behavior is indicative of a broader pattern of women being taught subtly over the course of their lives to act less assertive, confident, and visible than men. For example, women tend to shy away from claiming the full amount of their contribution to work done in teams and more likely to downplay their accomplishments in performance reviews. They are less likely to ask for a raise, negotiate salary offers, and apply for promotions than equally qualified men. In short, in all manner of situations many have a reticence to "raising their hand."
Again to be clear, there was a lot more going on at HBS that contributed to the gender achievement gap, much of it outside the control of the women affected. It isn't just women needing to speak up more or otherwise change their behavior (read here for subtle barriers women still face), but it was a piece of the puzzle. If you find after some self-reflection that you might not raise your hand as best you can at work or at school, consider that you have a perfect laboratory in which to practice: your ward! When you raise your hand in Sunday School don't do the little half-hand raise. Go all Hermione Granger! When you comment, speak with confidence that people are really interested in your insights and what you have to say. When attending ward council, lean in. Not only will you most likely edify, uplift and contribute to your ward communities, it can help you do the same at work. As even the women at HBS found, it can take some practice to overcome all those subtle messages and behaviors, what we as Mormon's might call "the flaxen cords" (2 Ne 26:22), holding you back.