Surviving (and Thriving) in College: Tips for the Traditional Undergraduate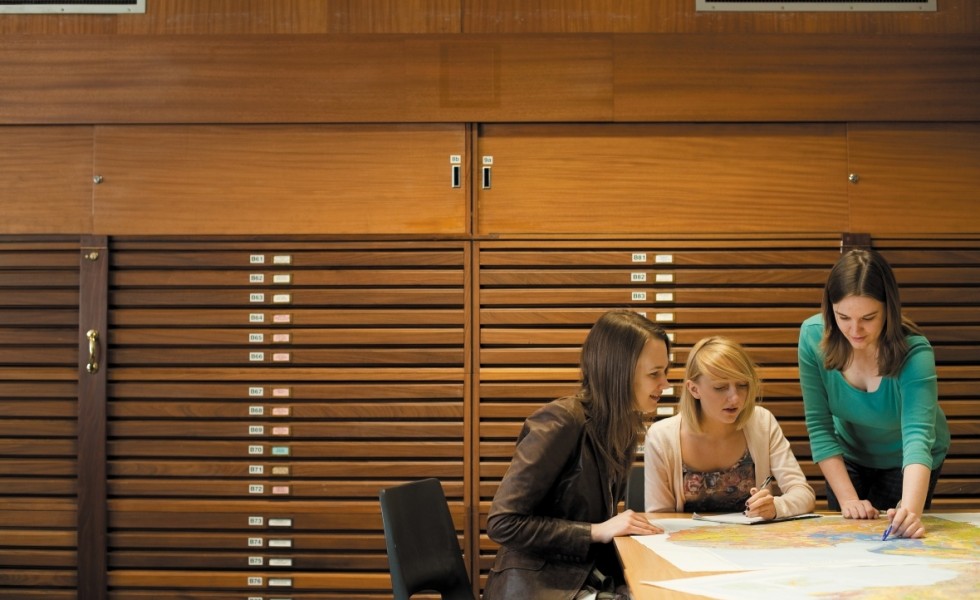 Image credit: uonottingham
by Kris Tina Carlston
Dear Sister MBA Esquire:
How do I get the most out of my college experience?
I prefer to consider myself a "late bloomer." In college when it seemed as if everyone else had it all figured out, I was still struggling with adolescent acne and retainers. And thus, it is a bit ironic that I write up a guest piece for AMW talking about surviving and thriving in college. However, I think it is precisely because of my experiences (both then and now) that I am uniquely qualified to say, "Do as I say . . . not as I did."
College is just the beginning.
Having worked so hard to get into college, it's easy for a lot of students to finally sit back, relax, and think, "I've made it." With more and more opportunities requiring graduate school, the last thing in the world you want to do is think that college is the end. As the director of the Preprofessional Office at Brigham Young University, I counsel hundreds of students on different professional school opportunities. I can't tell you how often I have a student come into my office and tell me, "Well, my GPA is a 3.92 . . . if you don't include my freshman year." What? What? Of course you have to include your freshman year. When calculating your college GPA, your freshman year, sophomore year, junior year, all of it, absolutely counts . . . you don't get a second chance. You may not know exactly what you want to major in or exactly what life holds in store for you, but I can promise you this: the better you do in your classes, the more successful you are working with your professors and peers, the more opportunities will come to lead you to where you want to be.
Get to know your roommates (even if they are weird).
I once had a roommate who would walk out of her bedroom door clad in only a sports bra and bright red lipstick the second she heard visitors in our apartment (this should go without saying—don't be this roommate!). Roommates, whether you knew them before or not, can be tricky. Suddenly you find yourself in a small living environment surrounded by people who don't know that you should never let dishes sit out for more than 48 hours or who don't think it's rude to use all your shampoo without asking you first. But learning to live with people different than you will prepare you for the rest of your life. From roommates you learn how to share, you learn how to have difficult (and sometimes awkward) conversations, and you learn how to work with others who see things much differently than you do. Gaining these skills will only benefit you in the future no matter where you are and what you do.
Go to class and become a class expert.
It is a blessing and a curse that attendance is not required for most college classes. Finally, you have some choice in the matter, and yet by not attending, you can miss the in-class quiz or the lecture that you needed to ace the exam. Go to class. Speaking from experience, your professor prepares hard and desires class to be a worthwhile experience. Go to class ready to ask questions, and don't be afraid to ask for more information when a concept is less than clear. Additionally, attend those extra study sessions, use the TA as a resource, and go to the study labs. While taking a difficult undergraduate physics course, I became an expert on when to attend which physics lab for the most helpful instruction. Other students came to me, definitely not for physics tutoring, but because I had learned how to make the most out of the resources available.
Cope with homesickness.
I attended a small college two hours away from home. I LIVED for the weekends. I would pack up and be ready to hit the road the second my Friday class was over. I couldn't wait to see my "real" (read: high school) friends and take a break from the stresses of school where I could sleep in my own bed, have a home-cooked meal, and not pay for laundry. In stark contrast, my friend Kristi's parents dropped her off at her college dormitory a short 40 minutes away from home and said, "Kristi, we love you, but we don't want to see you until Thanksgiving." Which one of us do you think adjusted to the college experience better? The more time you spend getting to know your campus and your new friends, the more you'll feel at home at school. If you spend the whole time texting your friends from home and learning all about their plans, it only will increase the difficulty of adjusting to your new surroundings.
Meet your professors.
Getting to know your professors is one of the easiest things you can do to improve your college experience. Your professors can help you navigate your way through some of the most difficult courses while providing a mentor role as you work on figuring out your future path. I encourage all of my students to do this—even when it is scary. In one of my classes, a student related the goal that every month he and a friend would take a professor to lunch. Prior to lunch they would prepare by reading a recent article written by the professor. At lunch they would discuss this article and the professor's areas of interest and research. After telling this story, I could feel the collective rolling of eyes by all the other students in the classroom. However, when it came time for this young student to apply for graduate school, he had so many great contacts and experiences that he had a difficult time choosing which professors to ask for a letter of recommendation. What a great problem to have! So . . . square your shoulders and go and visit your professors during their walk-in hours, ask them relevant questions about the course, read articles they have written. Instead of being intimidated, recognize that your college tuition is allowing you to learn from these great minds; take advantage of it.
Dream.
Yes, I know, how cliché is that? But really—dream. Think about what experiences you want to have before you graduate, make a list of them, and then be on the lookout to make them happen. If you are not sure what experiences are available, talk to upperclassmen, find out what they have done, and ask to look at their resumes. Here at BYU, I've seen how easy it is to get overwhelmed with all of the opportunities available that many students fail to take advantage of any of them. Don't be afraid to put down anything and everything because when you do find yourself approached by that club or you see that flyer that matches up with your interests, you are much more apt to take advantage of it. It's far too easy to put off these "extra" things because of the paper or test coming up. But before you know it, you'll have graduated and be pushed into the real world where some of these opportunities are no longer available. Go for it. Now.
I know that none of this advice is earth-shattering or even new. But the real change comes when it is implemented. You can have the college experience that you dreamed about, but you have to act. Nothing will come by sitting on the sidelines waiting for these opportunities to come to you. If you are intimidated or scared, just know that these feelings are normal. Accept them and then move on. I promise that if you can get through the survival stage, you will thrive in ways you never even knew were possible.
What advice would you add? What helped you survive (and thrive) in college? Have a question for "Sister MBA Esquire? Send her an email: amw at aspriringmormonwomen dot com. 
Kris Tina Carlston received her undergraduate degree in Biology and Chemistry at Utah State University. She then went on to receive her MBA from the Huntsman School of Business. She enjoyed the classroom so much that she went back to school (again!) and received her law degree at the J. Reuben Clark School of Law where she graduated Cum Laude. After practicing law at a large law firm in Chicago, she currently works as the Director of the Preprofessional Advisement Office at Brigham Young University. As much as she loves her job, she loves spending time with her husband and little boy more.