God Wants Me to Be Smart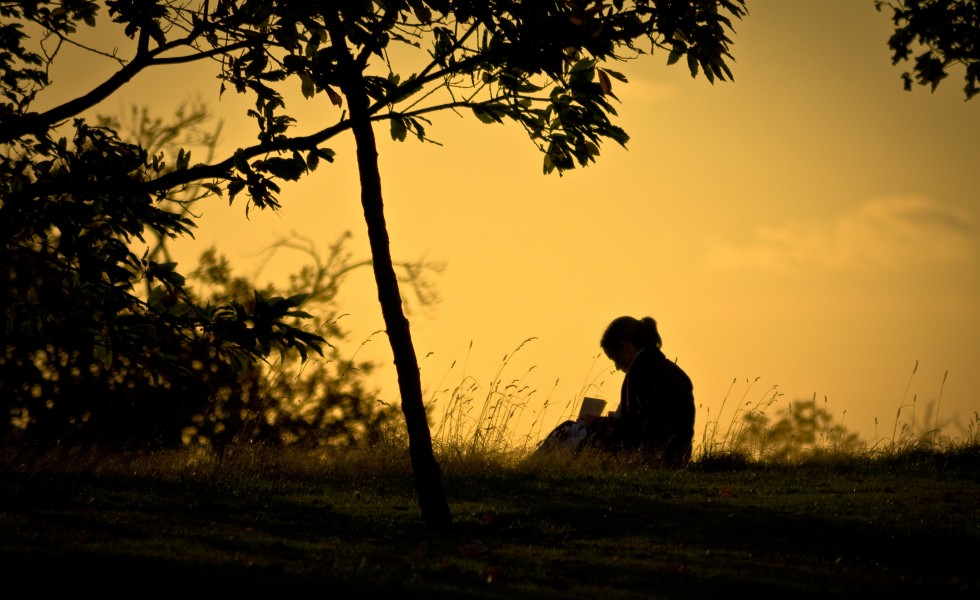 Image credit: garryknight
by Holly
I am not a righteous mother in Zion. Don't get me wrong—I'm righteous enough, and I suppose I'm in "spiritual Zion," but I'm no mother. I've always wanted the ideal—a loving husband, a white picket fence, and a whole pack of Primary-attending kids. It was a devastating blow to be single until age 36. And another mighty blow to come to terms with the fact we won't be having children.
As one who craved a life I thought God also wanted for me, I spent most of my single life bitter about being a statistical outlier. In the bell curve of Mormon womandom, I have felt like the girl on the edge. Certainly being born and raised in Utah meant that by the time I went on a mission I was a little "weird," and by the time I hit 30 and single in Salt Lake City, I was fully a lost cause.
In Russia, where I served my mission, a woman who never gets married is an "old clothes hanger." That always seemed so much more descriptive than being "an old maid." I've felt like an old hanger—empty and all awkward angles, and kinda useless just hanging in the closet.
But at some point, I realized that being a woman and feeling useless were directly at odds.
In an interview Sheri Dew once gave, she said something that really struck me. The interviewer (not LDS) was commenting on how women in the Church are oppressed. Sheri responded brilliantly. What kind of oppressive church would ask their girls—beginning almost before a child can speak—to get up in front of peers to give a talk? What kind of church would ask a 12-year-old girl to preside over a group of her peers? Where else do you find a church with youth groups and programs for teens? What about the world's largest organization for women—could an oppressive church lay claim to that? We give power and place to women.
I've thought often on that since, and not long ago I realized something even more wonderful about this church.
God doesn't just want me to be useful, He wants me to be smart.
Yup. How awesome is that?
God's Church (and yes, I believe this is it), is created, organized, and fully interested in not just my spiritual development, but my intellectual development as well.
From pigtail age, I have been asked to summon my own thoughts and stand up and present them in a cogent way—first to my peers, and then to my elders. (Are you not amazed by the youth speakers in Sacrament Meeting?!) It was in Primary, Young Women's, Relief Society, and Sacrament Meetings where I learned about public speaking.
Have you noticed that God expects you to read? (We even have literacy programs!) Not just read, but study? DAILY. And ponder. As in really THINK about what you're reading. God actually expects you to learn, on your own, every day–spiritual things, as well as secular. God is the reason I know how to study.
Long before I grew up and lectured in a college classroom, I taught Gospel Doctrine, Relief Society, Primary, and as a missionary. I've taught in churches and schools and even in a Lithuanian prison. At God's request, I learned how to prepare a lesson and present it.
It was in church that I first learned to memorize (We believe in being honest, true, chasedbyanelephant …). Church is where I learned history (recent and ancient), where I picked up first-aid skills, why I can make chocolate truffles, where I learned about Frisbee golf and the rules of volleyball. Church is where I learned how to sing (I still remember sitting on Grandpa's lap as he taught me how to read the hymns). Church is where I learned to teach, to prepare a talk, to stand up in front of a crowd and say something other than "ummm."
The glory of God is intelligence. And it doesn't say anywhere that the glory of God is intelligent men (only). Or that the glory of God is intelligent married people, or parents. or people who aren't struggling with a zillion other issues. Nope.
He reserves His glory for all.
I'm expected to know things. So whether I end up going back to school or just fill my mind on my own time with good things, God wants me to be smart.