Education Everywhere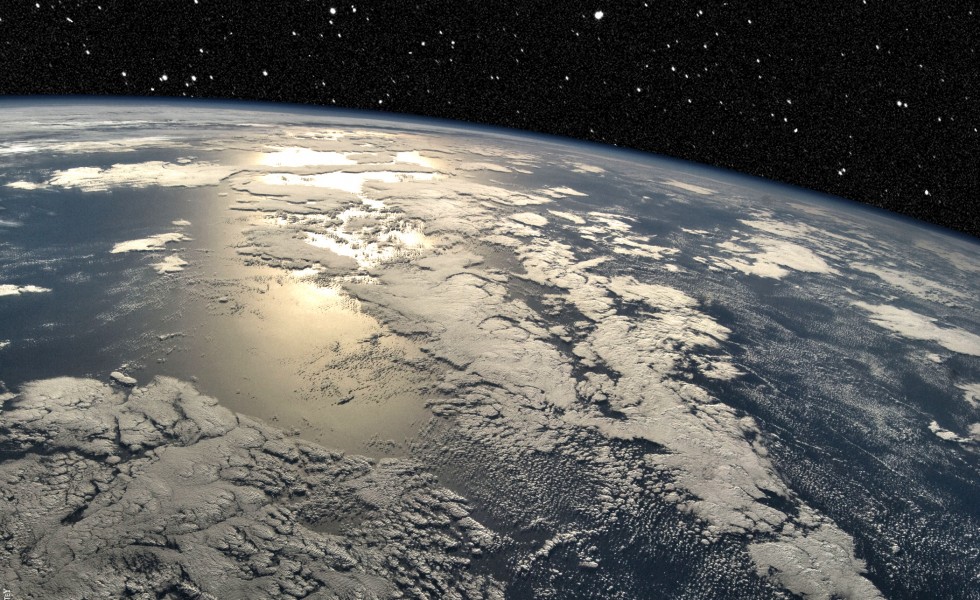 Image credit: DonkeyHotey
by Melanie Steimle
I love school. Studying for my undergraduate and graduate degrees, while challenging, filled me with joy. Yet the time spent learning about myself through full-time work, learning about relationships at home, and learning about God at home, church, and through trials has been just as educational as my classroom studies. I'm a firm believer that when President Gordon B. Hinckley counseled women to "get all of the education you can,"[1] he wasn't limiting his definition of education to formal degrees and traditional classrooms. I have interpreted President Hinckley's counsel to mean that wherever we are, whatever we're doing, we should be digging in and gleaning as much knowledge and experience as we can from the situation.
I never really planned to have a career, but as I've entered my thirties and come to the realization that this whole "having a job" thing might not be temporary, I've found that investing myself in my career has brought me satisfaction and purpose. As members of the Church, we are taught that a woman's most important role is in the home. I'm certainly not going to argue with that, but I also think there is something very valuable in encouraging women to consider seriously what careers they would enjoy and do well in. In Lean In, Sheryl Sandberg writes about the tendency women have to limit themselves because of their plans to have a family. She says, "…when it comes to integrating career and family, planning too far in advance can close doors rather than open them."[2]  For many years the extent of my career plan was to work in whatever job I was currently holding, hoping for the welcome interruption of marriage and motherhood. At the beginning of this year, though, I sat down to do some long-term career planning. I set goals and sketched out a professional development plan; while my hopes for marriage and motherhood are in no way diminished, I feel excited about the professional possibilities in my future. Over the past several months, I've experienced first-hand how investing myself in my career has provided me with opportunities to learn and grow.
As I'm sure is the case in many families, my siblings and I were more likely to fight or fall asleep during family scripture study than we were to be overcome by the Spirit. Yet, I gained much of my spiritual education at home. While I realize that not everyone has the benefit of a gospel-centered home, both good and bad examples can school us in Christ-like attributes such as love, forgiveness, and charity. Home is not just a place of spiritual learning; there is much we can learn about ourselves and about the world at home. In her book The Gifts of Imperfection, Brené Brown points out that we often use leisure time to scroll through our Facebook feed or watch something mindless on TV. Although these activities can temporarily help us unwind, they rarely contribute to an overall feeling of rejuvenation. Brown suggests that we identify the "ingredients of joy and meaning" in our lives and set aside time for those things.[3]  Several months ago I set a goal to have one completely media-free evening each week. I loved having that time set aside for sewing or reading, things I find joy in doing but that often get pushed aside because getting online to respond to an email turns into three hours of scrolling through my Facebook and Pinterest accounts. I've since lapsed in the habit of media-free nights, but I'd really like to get back into the habit because I love the feeling of progress and productivity that comes with using my time to develop my skills and increase my knowledge.
 At church, not only do we learn about God and the doctrines of the gospel, we also have unique opportunities to take part in the Lord's work. I've learned more about leadership, delegation, and teaching through my church callings than I have through my professional experiences! In addition to formal callings, there are lots of other opportunities to learn. At church I've learned what it is to be loved, but I've also discovered what it feels like to be overlooked or forgotten. My experiences feeling lonely at church have been some of the most impactful of my life because they've taught me how important it is for me to seek out those who need a friend. The temple is often compared to a university. For me, the value of attending the temple lies not just in the doctrines that are expounded as we participate in ordinances and make covenants, but in the personalized instruction from the Spirit that is tailored to my life and needs.
I imagine that we've all experienced growth during times of trial. Most of the lessons etched deepest in my heart are those that I've learned while struggling. During the days and weeks when I'd rather just crawl into bed and wait out the storm, these words from Elder Jeffrey R. Holland give me hope and comfort: "God expects you to have enough faith, determination, and trust in Him to keep moving, keep living, and keep rejoicing. He expects you not simply to face the future; He expects you to embrace and shape the future – to love it, rejoice in it, and delight in your opportunities."[4]
 No matter what our circumstances, there is so much that we can do to further our education as daughters of God! As the scriptures teach, "all things denote that there is a God,"[5] which I take to mean that all things can teach us about God, how to draw closer to Him, and how to become more like Him. President Hinckley promised women, "Don't just drift along, letting the days come and go without improvement in your lives. The Lord will bless you as you make the effort. Your lives will be enriched and your outlook broadened as your minds are opened to new vistas and knowledge."[6] The promise of having my mind "opened to new vistas" really resounds with me. Looking back, I can see how my understanding has been enlarged through experiences at work, at home, at church, and through times of trial. Heavenly Father is truly educating me in a fuller sense than could ever be encapsulated within the walls of a classroom. 
---