No Longer On The Outside Looking In: Opening the Door to Our Sisters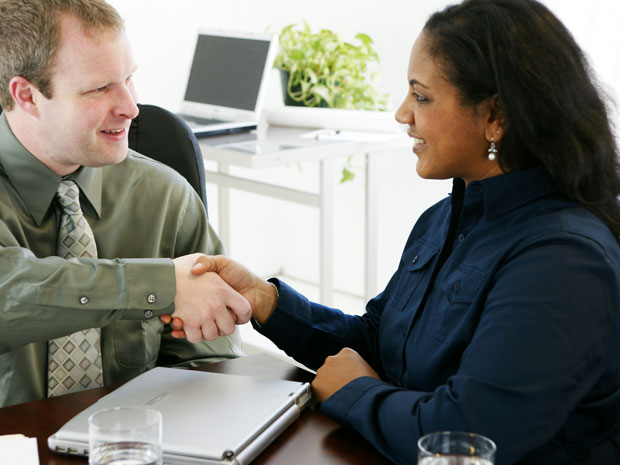 by Ryan Hammond
Recently Naomi wrote about the importance to women of having other women as mentors and peers when pursuing their education and careers.  Today I would like to begin to discuss the role LDS men can play as mentors and peers to our LDS sisters.  While we obviously do not share a gender, our similarities in faith, worldview, values and perspective make us more alike than different.  Yet too often there seem to be barriers which keep LDS women from being brought into full fellowship in the professional networks and support system that many of us as LDS men enjoy.  As more and more of our sisters seek to pursue professional goals, we need to be ready to open up the fraternity to our fellow female travelers.  To do so, I argue, will require more than passive acceptance or to wait for them to knock on our doors.  We need to reach out our hand and work proactively to invite them in.
If I take an honest look back over my academic and professional career, the number of LDS members that have helped me is legion.  I think of the kind LDS PhD students who took a naïve, newly married undergraduate far from home under their wings and later embraced me as a peer even though I was just a masters student.  These friends taught me the ropes of college, how to manage relationships with professors, and gave me insight into the field I was studying (Human Resource Management).  Then when I went on the job market, they were quick to help me prepare for my job interviews, give me a contact (often another member) at a company and help me think through my job offers to make a wise choice.  When I accepted my first real job, it was only a matter of weeks before I was introduced to a whole network of LDS men in my function working at the company.  They were invaluable in helping me get the lay of the land, understand what contributions would be valued and were available when I needed to seek advice in sensitive situations.  I am sure they vouched for me and were helpful, if not instrumental, in steering amazing opportunities my way, such as being sent overseas on an early expatriate assignment.  My network of professionals outside my company expanded quickly and naturally through email lists and conferences.  Over the years, many became invaluable professional and personal mentors to me. When I decided to leave the corporate world and return for my PhD, the entire process repeated itself.  My previous friends, now professors, gave me advice on programs, applications and essays.  Next, I found myself in a graduate student ward with a ready set of other PhD students ready to lend a hand, statistics advice, or listening ear when needed.  I eventually landed a job which I learned about through this same network.  Did I work hard? Was I good at what I did? I would like to think so, but I would be ungrateful and simply delusional not to recognize all the help I received along the way.  From what I have seen, my experience is in no way special.  Many LDS men quickly recognize how the overlap in church membership and professional networks can be a powerful.  For LDS men, of course, the tacit understanding is that this is all helping us fill our cosmic role as provider.
Our sisters deserve no less.  Yet, when I look back I wonder how many opportunities I missed to seek out and support LDS women in the same ways that came so easily with other LDS men.  It wasn't that I was avoiding or refusing such opportunities, per se.  Rather, they just didn't naturally happen.  As I have talked with more and more working LDS women in my various professions and without, I have come to learn how often they are not noticed, passed over, or simply not included.  They can each tell stories of awkward conversations or missed connections.  It is the conversation in the church hallway where her husband is asked what he does, but she is not. It is watching themselves be left-out and passed over in a conversation at the conference.  It is the invite to the lunch or email list that is not extended.  To extend Naomi's analogy, they so often end up feeling as if they are on the outside looking through the window of a fraternity.  I myself cringe when I think back to a conference where I met an LDS female academic along with her BYU faculty peers. Somehow I managed not to find out her name or what she worked on the way I did for the men.  This didn't happen consciously, but it was a missed opportunity for both of us.  Once I realized what I happened, I vowed I would never let that happen again.
Beyond honest cluelessness, for some LDS men there is an explicit discomfort in dealing with women colleagues in the workplace, though thankfully I believe this is gradually lessening.  Still, some men can feel it is inappropriate to go to lunch with a female colleague or become a professional confident, mentor or close peer in an effort to "avoid the appearance of evil."  Some even feel that being collegial runs some risk of sparking an inappropriate relationship.  This can be heightened when the men feel they share something so important in common as a religion.  I think Mormon men today might have a wide range of opinions about what is appropriate interaction with female colleagues, members and non-members alike.   Whatever each may think individually, it is important to understand that this hesitancy and legacy are poignantly felt by LDS women.  Certainly, this isn't just a LDS problem or concern as women have historically had a difficult time receiving mentorship or admittance to any number of old and new boys' clubs.  However, I think we can do better.  There should be no reason, excepting in rare circumstances, that we cannot manage appropriate professional and personal boundaries in ways that do not leave our sisters on the outside.
Then there is another more unfortunate experience that many LDS women encounter – active discouragement and negative treatment by some men who explicitly or tacitly judge them for their career choices.  Sadly, this still happens far too often.  Don't believe me?  Just ask any LDS woman working woman you know.  LDS men who tell them that their career or educational dreams are "silly" or "at the expense of their (future) family."  Women told that no LDS guy really wants to date a woman with a PhD or who makes more than they do.  Sometimes successful women are told that they are just "too intimidating."  Men who give the cold shoulder to their LDS women colleagues because "they should know better" or because "they don't want to encourage them" or "because it isn't worth it to invest in someone that is just going to end up at home."  I know women who have heard all these things and worse.  Clearly not all LDS men think this way. Maybe it is even a small minority who does (or is willing to say it out loud).  When one of our community members gave a fireside about Aspiring Mormon Women in which she related some of these things LDS men had told her many men came up to her afterward and apologized to her for the way she had been treated.  That is all well and good. It is appreciated.  But it is not enough.
As LDS men, we need to do more than passively support our sisters or apologize after the fact.  It takes more than cheerfully waving to our sisters through the window.  It takes more than waiting for them to knock.  The natural and longstanding cultural barriers, subconscious and conscious, need to be broken down.  We need to not only saunter over to open the door to our sisters, but we need to actively seek them out and invite them in.  We need to make them feel welcome and one of us.  They need to be on our lunch invitations and email lists.  We should know the degrees and careers our ward family members are pursuing.  We should be ready with a willing reference, network connection and timely information just as we so often are with our brothers.
In true Mormon spirit, I want to issue the men who read this post a challenge.  I want you to identify today just one LDS woman who you could help in her career and reach out to her.  This may be that sister in your company.  Invite her along to the next Mormon insider lunch.  This may be a sister in your ward you know is trying to get back into the workplace. Can you offer to give her some advice or referral or information that can help?  Make sure that a sister you know about in your field is added to that email list or is invited to the little get-together you have each year at the conference.  Help a young woman find a really good summer job that builds a resume for college or the next step.  Whatever it is just proactively reach out and help one person get invited to the club.
For the women, I would challenge you to give us guys a chance. Sad as it is sometimes LDS men simply don't know that you are in our field or could benefit from the networks we belong to.   Sometimes men feel uncomfortable seeking you out to ask.  You may feel the same way.  It doesn't feel so easy and natural in some circles.  We need to get over that. I think many men can and will, with a little extra push, open up and include you.  Knock and if one man won't open the door, try again.  Lean in to make contacts and expand your network.  Act as if you belong, because you do.
When we started Aspiring Mormon Women, the idea was that it would be a place for women to find other women mentors and receive encouragement and advice from their peers.  I think that will be incredibly valuable. However, I now think that we will be at our best when men step up and more fully include LDS women in our existing networks which span fields, occupations, companies and disciplines.  We will be at our best when no one has their nose pressed against the glass.  Both women and men will find their professional and personal lives enriched.
Learn about how to join the AMW network here.