Mirrors and Windows: The Importance of Mentoring and Networking for LDS Women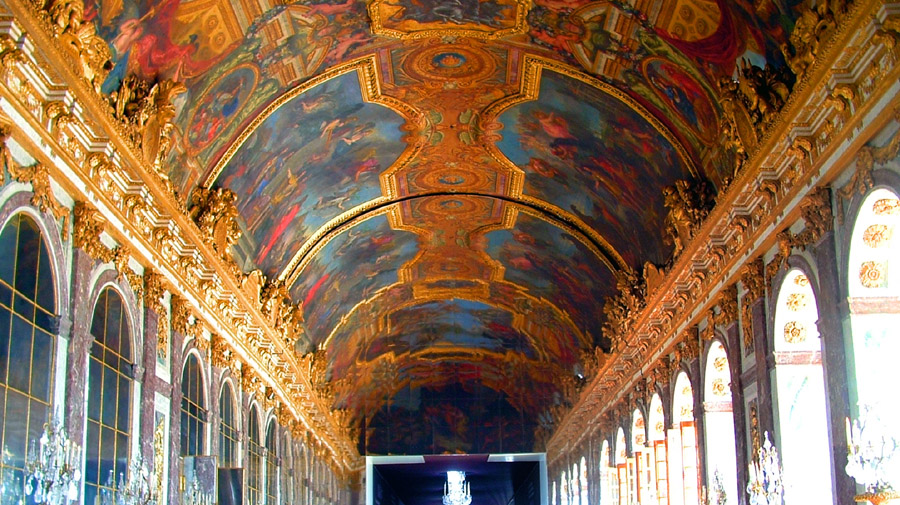 Hall of Mirrors at Palace of Versailles, France. Image credit: Patrick Down
by Naomi Watkins
"A single book can be a mirror for some readers and a window for others." –Rudine Sims Bishop [1]
When I taught a university-level course about global children's literature, I shared the above quote on the first night of class to introduce one of the main reasons for including more multicultural and global literature in K-12 classrooms. I feel strongly that all children need and deserve to see themselves reflected in the "mirror" of a story, and that all children need and deserve a "window" to see and learn about others who are different from themselves. One of the main reasons I love to read is that I not only see parts of myself mirrored to me through characters and plot lines, but because I also get to vicariously live experiences that I might never otherwise or catch a glimpse of what could possibly be. Unfortunately, many kids rarely see mirrors of themselves in books due to the low amount of multicultural and global literature published for children. [2] And that needs to change, and it is…slowly.
Even though it's been a while since I taught this course, I was reminded of this metaphor when listening to the excellent podcast on mentoring with Whitney Johnson and Lisa Gregory Chapman, and when I read Rachel's essay about not being able to be what you can't see. I've been thinking about the concept of mirrors and windows in relation to Aspiring Mormon Women, particularly as it relates to the online community that we are in the process of building.
I've written before about receiving a strong prompting that I needed to pursue a PhD and how I really wanted to connect with other LDS women who were either pursuing PhDs or who had already done so. I wanted to see and find LDS women who mirrored my ambitions, who shared similar beliefs and faith and culture, and who were also walking, and sometimes limping, down a not-so-typical path for LDS women. I wanted to be able to talk and commiserate with and ask questions of women "who just got it," who understood the academic and professional side of my life—a side that I rarely discussed at church—and how that meshed, or didn't mesh, with my spiritual life and the cultural expectations of my faith.
At the same time, I also wanted a window into what could be. I wanted to see and know LDS women who already had PhDs, who had husbands and children, and who continued to work, while remaining faithful church members and goers. I wanted to see that it was possible for my academic and professional ambitions to jive with my spiritual ambitions. I wanted to see LDS women who made family and career work, even if it was difficult and messy, and who did so not just because their educations and careers were contingency plans, but because they were the plan. I didn't just want to be told about possibilities; I wanted to tangibly see how it was possible.
When I couldn't find or didn't have access to these types of women in person, I read about them. I read about pioneer women of the past, women like Ellis Shipp and Martha Hughes Cannon. I asked my father to share with me again the story of my great-great-great-grandmother who attended Brigham Young Academy and later practiced as a midwife. I read about pioneer women of the present, women like Laurel Thatcher Ulrich and Christine Durham. I also turned to the stories of non-LDS women academics, reading books like Mama, PhD or Mothers on the Fast Track.
But while this book reading satisfied some needs and answered some of my questions, I found that it could not completely replace person-to-person connection. And so, I actively sought out my own mentors—some I found through my fellow graduate school peers, my mirrors. My windows came through reconnecting with mentors from my past, making a point to ask them questions and to share my concerns. Now several years after graduating with my PhD, I continue to find both professional mirrors and windows in the women I know and meet. They are invaluable to my success and sustainability. Increasingly more so, I also find myself in the role of mentor rather than the mentee.
LDS women are especially good at mentoring other women when it comes to child rearing or homemaking. Conversations about these topics are often overheard at church. We all know the woman in the ward who bakes delightful goodies or the woman who plays the piano or who homeschools her kids with great passion. However, there are many educationally ambitious and career-oriented LDS women who do not see mirrors or windows of themselves in the women immediately around them. There may also be women who do not know how to bring up education or career at church or with other LDS women.
Many of us, and I include myself in this, need to be more willing to uncover the heavy drapes and cobwebs that have collected or that we may have placed over the mirrors and windows of our professional lives. We may be careful because we have been judged in the past, because we fear other's reactions, or because we don't believe there is anyone around to relate to our situations or we don't think that our story matters or could be of help to someone else. However, I can speak from recent experience that when I have opened up about this part of my life to other LDS women and men, they respond in kind. I listen as women share their dreams and desires and goals, and I am in awe of how much they want to do, achieve, and contribute. These types of conversations are contagious and inspiring. I usually leave more energized, excited, and committed to my own personal and professional goals.
As we launch mentoring and networking features on Aspiring Mormon Women, I hope LDS women find mirrors of and windows into their educational and professional selves. It's time we were more open about our education and career-related goals and dreams. It's time we supported the goals and dreams of other women. If we are those who have already trod a path, let us be the windows into what can be. Let us be mirrors to those around us of what we are and what we are becoming.
But this goal is only possible if we all show up—connect with other women, learn from those who are living or pursuing a different path, answer the questions of a woman starting on a new path, ask for help and support, make a friend, share our enthusiasm. Ideally, Aspiring Mormon Women can work as a sliding door between windows and mirrors—helping us all become truly unstoppable beings.
It's time that we not only show each other what we can be, but how this is possible.
[1] Rudine Sims Bishop.  "Mirrors, Windows, and Sliding Glass Doors" originally appeared in Perspectives: Choosing and Using Books for the Classroom. Vo. 6, no. 3. Summer 1990.
[2] Lee Galda, Lawrence R. Sipe, Lauren A. Liang, & Bernice E. Cullinan. Literature and the Child. 8th edition. Belmont, CA: Cengage Learning, 2013.