Podcast #4: Mentoring: An Investment Worth Making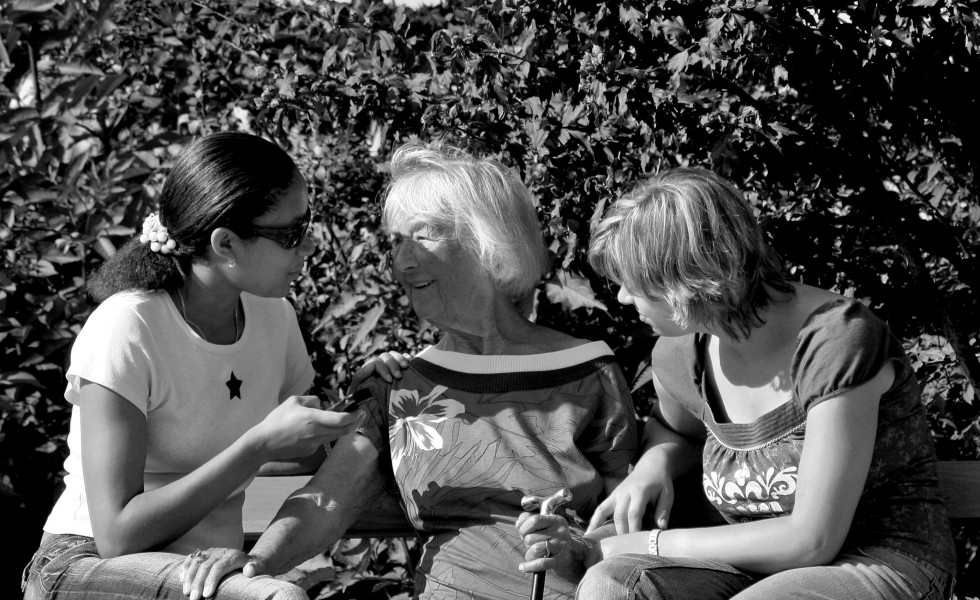 Image Credit: Raul Lieberwirth
As we begin our launch of the mentoring and networking portions of Aspiring Mormon Women, Christanne, one of our Mentoring and Networking Coordinators, talks with Whitney Johnson and Lisa Chapman Gregory, about mentoring–the purpose and need for mentoring, how to be a mentor, and how to find a mentor.
Don't have time to listen to the full podcast? Read an abridged version of the podcast below.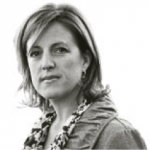 A disruptor of ideas and wielder of influence, Whitney Johnson uses her talent to build movements. Having immersed her life and studies in the idea of personal disruption, this innovator and former institutional investor-ranked Wall Street analyst infuses communications with a palpable business story.
In fact, one might say that Whitney's alignment with disruption began at birth, as an American born in Madrid, Spain, which—despite her family leaving there just six months later—forged for her a strong connection to the Spanish culture. She later studied the language in high school and college, served 18 months as a missionary in Montevideo, Uruguay, and carried this distinct theme through to a professional life centered on Latin America. Whether speaking at corporations and universities, contributing at international conferences, blogging for Harvard Business Review or tweeting 140-character messages, her prolific insights on personal disruption, disruptive innovation, and startups are imbibed and shared by tens of thousands of loyal followers.
Whitney is the author of the acclaimed Dare, Dream, Do: Remarkable Things Happen When You Dare to Dream. She has been named on numerous Smart Thinkers and People to Follow lists by major media such Inc. Magazine, Business Insider and Huffington Post and is quoted in Wall Street Journal, CNN, Fast Company, Forbes and more.
As cofounder at startup investment advisor Rose Park Advisors, she co-led an in-the-trenches venture that applied frameworks of disruptive innovation to investing. She provides strategic and tactical advice to CEOs of early stage start-ups—advising how to influence opinion, build a movement and connect to the right people.
And perhaps most importantly, Whitney's career fortitude and personal convictions have been buoyed by her 25-year marriage to Roger Johnson, a Ph.D. in Molecular Biology, as they mutually support each other and raise two children.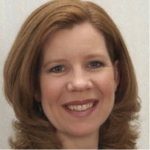 Lisa Chapman Gregory is currently the Vice President of North America Instructor Relations at Learning Tree International, based in Reston, Virginia – an IT and Management Training Company. She is also co-owner of a service company with her husband and is training to earn her Strengths Strategy Coaching Certification. She is a businesswoman, leader, an entrepreneur, a trainer, coach, wife and step-mother. Lisa graduated from Brigham Young University with a degree in Psychology, entered the working world in Boston, MA and found the career love of her life at 27 years old when she became a trainer for Delta Air Lines, teaching technical, customer service and leadership classes to employees. She has been in the world of professional training and consulting ever since. When she isn't working to improve the skills and success of people or companies, she can be found learning, riding her motorcycle, spending time with family and friends, practicing Japanese, or traveling. Lisa has a strong testimony of the restored gospel of Jesus Christ and the worth (and potential) of souls.

Abridged Podcast Summary
Moderator (M): What is a working definition of a mentor and what does successful mentoring look like?
Lisa Gregory (LG): We learn in two ways: through our experience or through the experience of others. Mentoring is a great way to combine these two methods in one relationship. The goal of mentoring is to pass on learning and development. Mentoring is a dynamic relationship between a mentor and a mentee. The mentor is usually further along in their career and higher up in an organization.
M: Whitney, from looking at your website, it seems you have taken on the role of mentor to many women. What made you want to start this project?
Whitney Johnson (WJ): After many years of working on Wall Street, I took a sabbatical. I started talking to many women and would ask them what their dreams were. Frequently the response would be that they did not have a dream or did not know how to pursue their dream. This made me feel sad and I wanted them to know that it was their privilege to dream.
From there, I decided to develop a website that would help women achieve their dreams. When I realized I needed more content on my blog, I invited women to share the stories of their dreams. As I interacted with these women, it turned into a mentoring relationship. I have been able to give them advice, and I have learned from them as well.
M: What are the advantages to being a mentor?
LG: One of the main purposes of a mentor is to be a role model who provides support and direction to someone who is not as far along on the career path. The mentor also can introduce the mentee to other leaders in the organization who can advance that persons career.
With all of the giving, what does the mentor receive? Mentoring is mutual beneficial. It can be a way for a mentor to "give back" in a meaningful way. But, mostly you can't be a mentor without being reflective. This reflection helps the mentor see where she is in her own career and see where she wants to go and how to get there. It is an investment, but the returns are more clarity about your own path.
M: How do you become a successful mentor?
WJ: I had this idea that a mentor was a person like Yoda who was all wise and who is present throughout your life. Sometime you have that but it can come in other forms, like people being a mentor for a very short time to fulfill a specific purpose.
I had a woman that I helped focus on her goals and was able to introduce her to people when she moved to a new location. Afterward, we did not have as much contact—it is OK to have an ebb and flow in a mentoring relationship. Other mentoring relationships have given me opportunities to expand in other area than just my career, like mothering and music.
Another experience I had mentoring was helping a young woman with a new baby navigate the next moves in her career. In return, she helped me out my teaching my daughter some computer programming.
Mentoring has many different forms. The best mentoring relationship is when the mentor is helping but the mentee also gives back in some way.
M: How do you seek out a mentor and establish a mentoring relationship?
WJ: Be very clear about what you are trying to do and what problem you are trying to solve. When you find someone you think can help you, approach them by telling them what specifically you want from them. Ask if they would be willing to talk on the phone or answer two or three questions by email.
Once the mentor has help you, think about how you can then let them know that you appreciate their help. For example, you can follow and pass on their tweets and articles or introduce them to other interesting people.
M: How can you build a mentoring relationship with someone you already know? What qualities should you look for in a mentor?
L: I agree with Whitney. When you start a mentor relationship, be very specific about what you want. Be very respectful of their time when asking to meet. You may want to send questions ahead of time so that they have time to think about them.
When you meet for the first time, you both have the chance to decide if you want to continue the mentoring relationship. Always follow up with a thank you, and if the fit seems good, ask if the person would be willing to meet with you again. From there, if it seems to be going well, you may want to ask if you can meet regularly. If you do, always have questions prepared for when you meet. Typical mentoring tends to be about once a month.
If you don't have someone in you immediate circle that is the mentor you are looking for, don't be shy about asking other people if they know someone they could introduce you to.
There are two sides to mentoring: one side is career focused and the other side is a psycho-social side. The mentor you need depends on the type of mentoring help you are looking for. When I am looking for psycho-social support, I tend to go toward women. LDS women seem to have a unique perspective on balance, which can be helpful. First figure out what you are looking and then find someone to fit that. Don't be afraid to be mentored my many different people.
WJ: There is an idea that you will have one mentor that will fill all your needs. But, there may be many different mentors that can fill different needs and help broaden your network.
M: How mentoring has changed during the different phases of your life?
WJ: At first I think that I was really looking for the Fairy God mother. Often times I didn't find it, and I think it was because I was looking for the wrong thing. Then you hit your 40s and realize that you are the mentor.
I have reflected on why I didn't find a good mentor early on in my career and realized that I may not be an easy person to mentor. You have to be willing to be vulnerable and say, "There is something here that I don't know how to do." You are going to a person you respect and admire and asking for help. This is hard, so being a mentor is a sacred trust.
When people reach out to me, I make it a point to reply quickly because I know what it is like to feel vulnerable and put myself out there.
Now I am learning to ask if I am willing to be mentored many times now by people younger than me.
LG: In college I looked for a mentor much older than my myself that could really introduce me to the world of business. In my early career I was looking for people within my organization who could help me navigate the organization. Now, that I am in my mid-career, I am looking more for a peer. Someone that can relate the circumstance I am in: not in my organization but in my life circumstances. In addition to mentors, I also have a few coaches that help me bring my best self and strengths to the table. I also read books, which can be helpful. Have a humble and seeking heart and mentors will be drawn to you.
M: How do you find mentors?
LG: I am a reader. I read books and then try to find other people reading and recommending those books.
WJ: Books are important. I also liked the idea of a coach. They aren't really a mentor but someone you pay. If I could go back and start my career again, I would look for a coach. You can find a coach through networking recommendations.
M: Any final thoughts?
WJ: Remember that you need to be specific in what you are looking for and in what you are asking from a mentor.
LG: Don't be afraid to ask. Find someone that you think you could learn from and don't be afraid to ask for an hour of their time. You will be surprised how many people will want to meet with you when you are a good listener and are genuine.
Have you had a great mentor? How have you become a mentor? What does successful mentoring look like to you? Share your experiences in the comments.