Career Day: Genealogist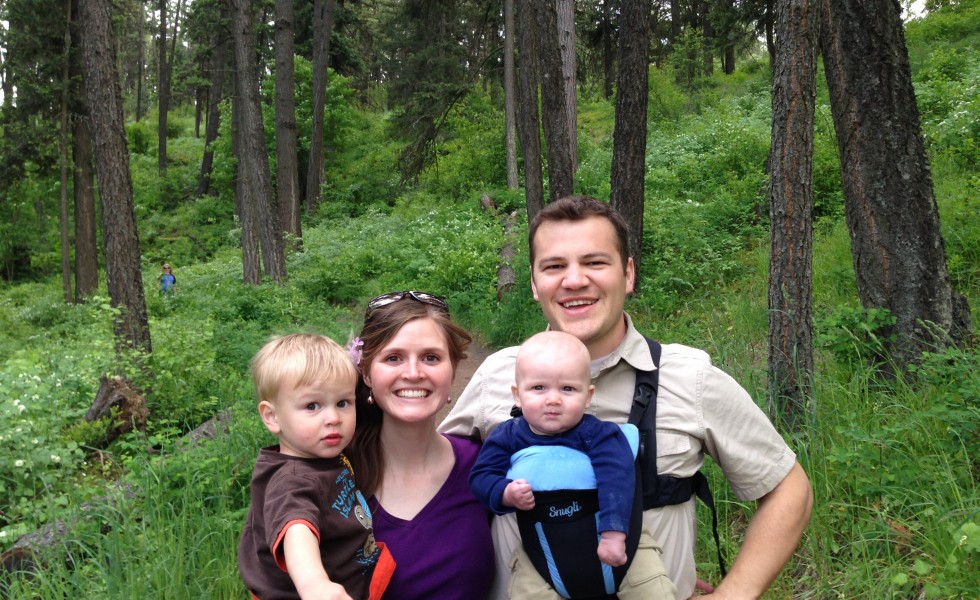 Tell us a little about yourself and about your job.
My name is Sherry, and I'm a professional genealogist. I grew up around Dallas, Texas, but I've lived in Utah pretty much exclusively since arriving at Brigham Young University in 2003. I received a Bachelor's in Family History/Genealogy in 2007. I have a husband and two little boys.
I work for a genealogy research firm that does work for clients. My specialty is primarily Midwest and Southern states, but I do pretty much all of the United States. I have also researched families in Canada, the British Isles, New Zealand, Australia, and Ireland. I have a particular love for twentieth century research problems, particularly those involved with finding living relatives. I also love big city research, especially Chicago and New York City. On a day-to-day basis, my job is focused primarily on reaching our client's goals. Sometimes they have very broad goals (e.g., "Explore my grandmother's side"), but sometimes they have very specific goals, (e.g., "Figure out the parents of this specific ancestor"). I use historical records like censuses; birth, marriage and death certificates; land records; probate records; city directories; church records; and court records. I use a lot of online resources and I go to the Family History Library fairly regularly. If I need something like a death record that hasn't been microfilmed, I order it from the appropriate repository. I also call libraries as needed and order searches. Many of the cases I work on involve using several tidbits of circumstantial evidence to prove a relationship. It can be challenging, but that's what makes it satisfying to me.
Why did you want to become a genealogist? What drew you to the profession?
I was originally majoring in communications with an emphasis in advertising, but during my junior year I realized it wasn't something I wanted to do long-term. I happened to be taking an introductory genealogy class at the time, and in taking that class I learned there was a Family History major at BYU. I'd always been interested in history and writing, which are two of the major components of the major and my career. Plus, I felt like it was something that could be very meaningful throughout my life. I switched that semester.
When I first considered changing my major, I thought being a genealogist would be a great career since it can be done as a side-job. I had recently gotten married and anticipated that once we had kids I would leave the work force. Genealogy seemed like something that would allow me to work if I needed to. If I didn't need to work, I could still pursue it as a hobby.
What kind of education/training is required? What skills/personal characteristics are important to have/develop?
This varies a lot among my colleagues. The most important requirement is genealogy experience. Some of my colleagues have degrees in genealogy (like I do), but most do not. There are two major organizations that offer credentialing for genealogists, but, again, having either of these credentials is not required. The two boards are the Board for Certification of Genealogists (BCG) (http://bcgcertification.org/) and The International Commission for the Accreditation of Professional Genealogists (ICAPGen) (http://www.icapgen.org/icapgen/).

As far as skills, the three most important are research, analysis and writing. In addition to these skills, people with tenacity, persistence and attention to detail usually do well as genealogists. Researching can be fun, but it can also be challenging, tedious and frustratingly inconclusive. Every good genealogist needs to be able to explain what research they conducted, why they made specific research choices, and what they found. In working with numerous genealogists over the years, I cannot emphasize enough how important it is to be able to write clearly.
What kind of job opportunities are there in your field?
On the whole I'd say genealogists usually do one of two things – they help people trace their family trees (this is what I do), or they work in obtaining, organizing and digitizing historical records.
Those who help people work on their family history usually are freelance. They will take cases from small genealogy firms, and they usually have their own clients who they work with directly. Doing this kind of work has all the challenges of running a small business. Most of the people I know who go this route do not do genealogy exclusively; it's part-time employment.
Then there are those who use their expertise in different capacities. Most of the genealogists I know who do not spend all day working on specific family history problems work for Ancestry.com or the LDS Church. There are smaller genealogy websites as well, and there are also a number of smaller genealogy firms. Many archives and libraries also have staff that has genealogy skills, although I don't think they are usually considered "experts" in the field.
What types of jobs have you had within your profession?
I worked for a smaller online genealogy company doing content acquisitions and helping develop a highly popular Facebook Application. After the economy plummeted, I went to work for a private genealogy firm doing work for clients, and that's where I still am today.
What is the best part of your job?
I get to help clients solve puzzles they haven't been able to solve on their own. I also happen to love researching and writing, and that's the bulk of what I do.
What is the worst part of your job?
If you do not work for a genealogy business, it is very difficult to make a decent income. Lots of people do it, but it's very challenging.
What's the work/family/life balance like?
For me, it's nearly perfect. When my first son was born, I continued working full-time. I brought him to work with me starting when he was about 6 weeks old which lasted until he was about 7 months old. After purchasing our home and moving farther from my office I switched to a part-time schedule. I've maintained my part-time status since then. For me, that means two days each week in the office in addition to working at home as needed to meet my deadlines and my twenty-hour-per-week minimum.  After my second baby was born, I took him into the office on my in-office days. Not all genealogists have this luxury, but it's been heaven-sent for me.
In general, working part-time is a perfect situation for me. My company requires me to maintain a minimum of 20 hours per week, and that can be difficult. If I were doing contract work (which I probably will do at some point), I'd aim for something more like 15 hours per week until my kids are in school.
What is the biggest misconception people have about your job?
People usually think I'm helping other LDS people find names to take to the temple, but I rarely do that. Most of my company's clients are not LDS.
What opportunities have you had because of your education and profession?
The experience I've gained by working at a research firm has been more beneficial than I ever would have imagined. Having colleagues who can guide me in specific research problems when I'm spinning my wheels has helped me develop and hone my own research skills. If I had gone straight to being a freelancer, I would have missed this. I have used what I've learned in my own genealogy, and I've solved tough research problems that I didn't have the experience or skills to solve when I graduated from BYU. I've also had several travel opportunities that have been (mostly) fun.
What stereotypes or criticisms have you faced as an educated Mormon woman with her own career?
I don't really feel like I've faced any, thankfully. One of my biggest pet peeves, though, is that when my husband and I meet new people, they always ask what kind of work he does and rarely ask me what work I do. I know that that is largely because I live in Utah, so the expectation is simply that I do not work since we have little kids, but it's irritating.
What spiritual guidance have you felt as you have pursued your education and developed your career?
My decision to change my major was very inspired. There were several things that happened that semester that led me to change my major, and I do not think they were coincidental. More recently as I've had a harder time balancing my work and home, I've felt guided to continue working in my current position. I had several work-related stepping stones where I thought, "When X happens, I will quit and become a contractor." Then X happened, and I set another similar deadline. Ultimately, my choice to keep extending my deadline has been a good choice for our family, and I'm grateful that I was continually prompted to hold on. To be more specific, my husband has recently changed careers and taken a pretty significant pay cut. Since I've held onto my job, it has given our family a lot of flexibility we would not have otherwise had. At the time, I did not know why I kept holding off on quitting, but of course, now I can see the bigger picture, and I'm grateful for the spiritual guidance I've received.
Any other thoughts, advice, or stories you'd like to share with other women?
Do what is best for you and your family, and try not to be worried about what other people think. It's so trite and cliché, but this is important to remember especially in our society and culture where we tend to compare ourselves to other people.