Career Day: Genetics Professor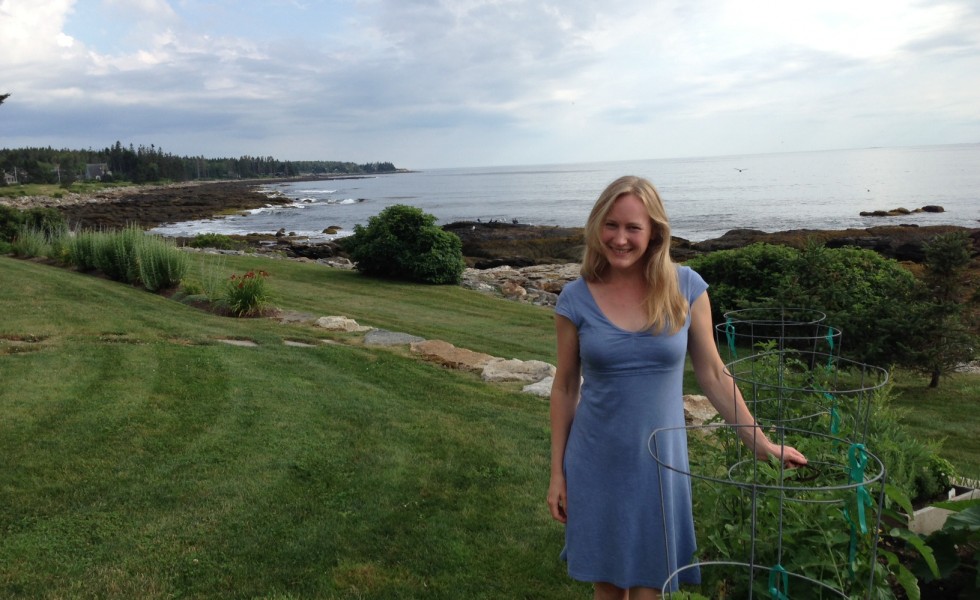 Tell us a little about yourself and about your job.
My name is Emily Bates and I am a research professor of pediatrics at the University of Colorado Denver, School of Medicine. I head a research group that tries to understand the genetic causes of disorders that primarily affect children: syndromes of birth defects and migraines. We use genetics as a tool to look for potential therapies.
I was also a professor at Brigham Young University for almost 5 years teaching undergraduate and graduate students and mentoring research. At BYU, I taught chemistry, biochemistry, genetics, and molecular biology laboratory classes. I loved helping students find the thrill of discovery and achieve their career dreams.
I went to the University of Utah for my undergraduate and received a Bachelors of Science in Biology with a Chemistry Minor. I then went to Harvard Medical School, where I completed a PhD in Genetics. I did a postdoctoral fellowship at  the University of California San Francisco School of Medicine.
Describe your job.  
I read or hear about human genetic disorders, find families with that disorder, look at the inheritance patterns, collect DNA samples from members of the family, and look for the gene that is disrupted to cause the problem. Then we make what's called a genetic model in an animal by changing that same gene in a fly or a mouse. We can then use the genetic model to do experiments to find out how the disorder happens or test new therapies. Sometimes, our experiments lead to understanding about diseases that are not genetic or will hopefully lead to new applications. During my training, I conducted a lot of the experiments myself. As a professor, I mentor students in doing experiments and help them prepare for their careers. I teach, I read science papers, design experiments, write about the experiments, and present what I find at national and international conferences. It is really fun to come up with an idea of how something works and then be the first person in the world to find an answer.
Why did you want to become a research professor?
There are a lot of reasons that I went into science. The three main reasons were my high school research projects, the directions of my patriarchal blessing, and wanting to do something about a medical problem that had no therapy. In high school, I went to a Young Scholars program funded by the National Science Foundation where I did a mini-research project in Yellowstone for the summer between my junior and senior years.  It was fun to design a project, to learn something that no one else knew. It was also a lot of fun to be with other students from around the country who all were excited by science. But I loved all sorts of learning: playing my violin, painting-all sorts of art, literature, and running.  I think I could have enjoyed doing any of those things full-time. In fact, I was planning to be a violin teacher until I received a blessing from a patriarch.
In the blessing, I was told that I was gifted intellectually and that I should use that gift to further knowledge and to teach things of the earth. I was told that I would be financially responsible to provide for myself and for others. Part of my decision to go into science was that I knew it was marketable. I felt that to have a career that would support me (and potentially others) in the humanities I would have to be in the top 1% of the country, whereas to be employed in the sciences, I figured if I didn't get my dream job as a professor, there were a lot of other options that paid well too.
Lastly, I was driven to contribute to the sciences through research by my own experience running up against the limitations of medical knowledge. I suffered frequently from severe migraines as a child and as a teenager. None of the expert physicians could help me or explain what was robbing me of my vision and inflicting so much pain on me when I was otherwise healthy. I wanted to understand what was happening to me and to help find a treatment. My research on a link between sleep patterns and migraines was recently published in Science Translational Magazine. Earlier this year, I discussed our findings on NPR's All Things Considered. (http://www.npr.org/blogs/health/2013/05/01/180074502/a-sleep-gene-has-a-surprising-role-in-migraines)
What kind of education is required?
A Bachelor of Science in chemistry, biology, genetics, or molecular biology, and then a PhD in a related field, followed by a postdoctoral fellowship- research position.  It is really important to get research experience as soon as you can. I started in high school and then joined a lab at the University of Utah before my freshman year (through the ACCESS program for women in science). I was lucky to join Dr. Anthea Letsou's laboratory.  She helped to mentor me and provided a good role model of a professional woman who was also a good mother. She also gave me a lot of confidence to shoot for top goals in academics.
Any post-graduation requirements?
Take the GRE after your junior year, but don't be discouraged  if you don't have a top score. It's not as important as the MCAT. I didn't do very well on the GRE, but I still got into all of the top schools and ended up picking Harvard Medical School.
What kind of job opportunities are there in your field?
You can become a teaching or research professor. With a PhD in these fields you can also pursue a career in patent law. You can also work for a biotech or pharmaceutical company. You can also work for investment companies in the science technology department of a venture firm. There are a lot of options.
What types of jobs have you had within your profession?
I went straight through– worked in a lab as an undergraduate and wrote applications for funding to be paid. I was a teaching assistant as an undergraduate student as well. During graduate school, you are paid a stipend through your PhD in the sciences, so that was my income. You don't need to go into debt.  After I got my PhD, I taught for a year at Harvard and was an assistant resident dean before I went on to do my postdoctoral research studying the genetics of migraine at UCSF.
What is the best part of your profession?
There are so many best parts!  I love teaching students and seeing them catch the vision of how fun science can be and seeing them reach their goals. I also love the process of discovery. Sometimes when I first start to understand something new that no one else has ever known, it's hard to think about anything else. I dream about how a medical problem could arise and how we could fix it. It's a thrill to be the first person to discover how something makes life work.
What is the worst part of your profession?
Sometimes I feel like I'm not smart enough to do what I want to do. Along the road, there were a lot of times when I didn't think I would make it. Most of graduate school, I thought I would never discover something that would be significant enough publish or graduate. I made it in the end, but the uncertainty was tough.
What's the work/family/life balance like?
I feel like most of the time I have a good balance. I've been able to race 18 marathons, and stay active on a running team for most of my career. I have maintained good relationships with friends and family. I haven't married yet, so I can't speak to balancing life with spouse and children, but I believe that if you marry someone who shares responsibility for nurturing, cooking, and other household responsibilities, research science would work well as a career. It can have flexible hours and I have seen many women who are good mothers and successful in their research careers too, but it is a lot of work.
What is the biggest misconception that people have about your job?
People seem to think of science as a left-brain endeavor. Science is ultimately a creative endeavor. We get to imagine new ideas about the way things work-then design new experiments to discover things that no one knows yet.
What stereotypes or criticisms have you faced as an educated Mormon woman with her own career?
Mormon men and sometimes even leaders have told me that no man would ever want to marry me because of my career plans. People have implied that I picked my education over getting married. Some have told me that I was selfish to pursue a career. I love children and children are usually drawn to me. If I have the opportunity to become a mother, I would do the best I possibly could to love and nurture that child. I think I could mother and contribute to science/education too with the support of a good husband. I don't feel it's a one or the other proposition. I didn't pick my education over having a family. I simply followed the best opportunities that presented themselves and did the best I could with the talents and opportunities God gave me. I feel like I have done what God wanted me to do.
What spiritual guidance have you felt as you have pursued your education and developed your career?
My career was completely inspired by my patriarchal blessing. I was given a blessing telling me that I had the potential to change human knowledge and that is what I should do. The blessing said my income would be needed and that I would be a mentor, a teacher and an influence for good for young people. I didn't consider myself smart. I had dyslexia. It was that blessing that set me on the path to my career. I feel like some of my experiments have been inspired. I have been blessed with good mentors and good opportunities and parents who have supported me and encouraged me. I also feel like some of my strongest answers to prayer have had to do with my career.
Any other thoughts, advice, or stories you'd like to share with other women?
Ultimately, you are responsible for your own happiness and well-being. You can only control yourself. If you are prepared to support yourself and contribute positively to the world, you aren't reliant on someone else to make your life better. You can't control whether your dream husband will come into your life, ask you to marry him, and financially care for you for the rest of your life. But our lives can be as fulfilling as we want them to be.