Out of the House and Back to School: Tips on Finishing (or Furthering) Your Education, Part I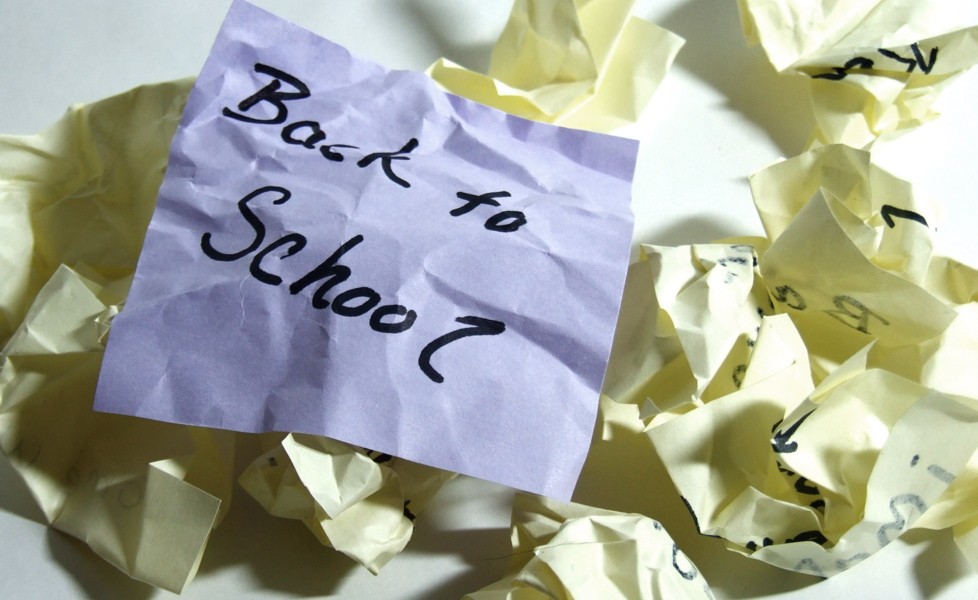 Image credit: Avolore
by Holly
Over two years ago—in one of those quirky God-has-a-sense-of-humor moments—I received both a letter of acceptance into my long dreamt-of Ph.D. program, and a rather unexpected proposal of marriage. In a leap of faith, I threw over the Ph.D. for the Mr.S., and let go of one dream for another. And I'm very glad I did.
But I can't lie—when I wander into Target around this time of year, I get jealous. Lividly, vividly green with envy. Pens and pencils and reams of college-lined paper with that heady, fresh-from-the-mill scent get my juices running. So I'll be honest—if you're considering going back to school yourself, I'm thoroughly jealous of you, too.
It's a big decision to make, and you're probably feeling that school at "your age"—whether after a break of two years or twenty—is daunting, overwhelming, and terrifying even. Don't be afraid! Just be sure to consider a few key questions before nervously laying out your first-day-of-school outfit and slinging a (stylish) laptop bag over your shoulder.
Why do you want to go back to school?
Are you considering school for the sheer joy of exercising that muscle in your head, or to escape the menacing pile of laundry every week? If so, formal education might not be the best choice. Remember, a degree—of any sort—is a huge commitment of time and money. Evaluate whether or not this degree would make sense for your career path or life goals. If you're worried about the commitment that formal schooling demands, try taking an online course or community college class to see if schooling fits with your schedule and finances.
What level of education are you after?
Whether it's a GED or a Ph.D., a technical school skill or renewing a certification, you need to figure out the best choice for you. If you're establishing (or reestablishing) a career, what will give you the launching point you desire? Maybe earning a master's degree would be less successful than earning a second bachelor's degree; or perhaps a degree from a technical school will serve you better than an Associate's degree.
Keeping all the factors in mind—cost, convenience, time, difficulty, location, etc.—determine which level of education will best suit your goals. Once you've figured out what you'd like to pursue, determine if there are special steps to take. For instance, if you're going to grad school, do you have to take a qualifying test like the GRE or GMAT? Or, if this is a return to college, will you have to track down previous transcripts to find out if old classwork counts toward your degree?
What are you going to study?
Do you know what you want to be or do? I mean, really know? If you're unsure, do some research online—what can people with your potential degree do? How much money do they earn, and what's the job market like? If you're not sure you'd like your chosen profession, try volunteering in the field. Talk with professionals, interview current students, set up a chat with potential professors—do your research!
If you really have NO clue what you'd like to do, consider taking an aptitude test at your local college or online. Meet with an advisor at the school you're considering. Figure out what it is you're good at or love to do, and then build on it!
Next week, in Part 2 of this series, Holly will address more questions including, "How on earth will I pay for this?" and "What are the logistics of becoming a student again?" 
And be sure to listen to this month's podcast which shares the story of two women who returned to and completed school later in their lives.