It's Time to Get Paid: Turning Volunteer Work Into Money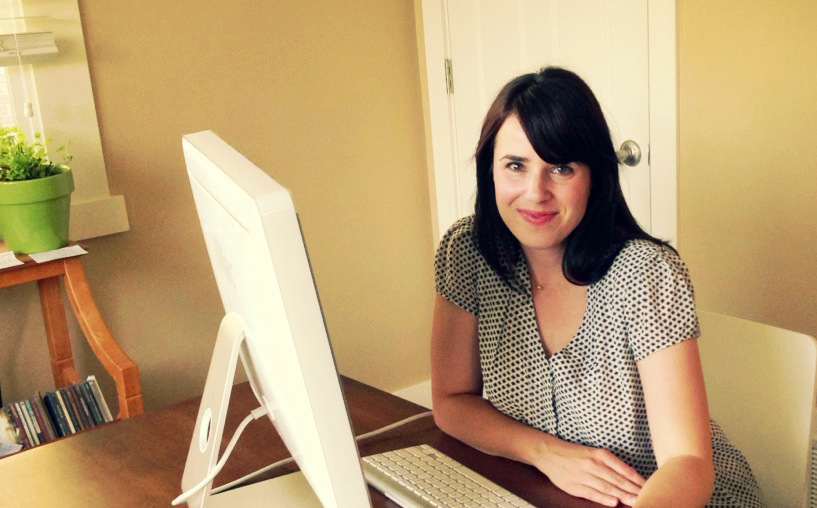 by Laura Durham
Like many of you, I was raised in a service-oriented community. Volunteering was not only part of being a good Mormon, it was just good manners. As I've grown older, gained more experience, and accumulated items on my to-do list, I've had to re-evaluate my philosophy on volunteering. The tricky part is knowing when the time, talents, skills, and know-how you've nobly consecrated deserve to be compensated.
If you look at my résumé, you'll see that my "volunteer work" section almost outperforms my "employment" section. My desire to give back and participate in good causes has always been and always will be inherent, but my reasons for donating my time vary. Sometimes I volunteer because I truly love an organization or a cause and want to make a significant contribution; sometimes I volunteer because I see a great opportunity to grow and develop new skills; sometimes I volunteer simply because I am needed and it's convenient (if I already manage one Facebook page for an arts org, I might as well manage four).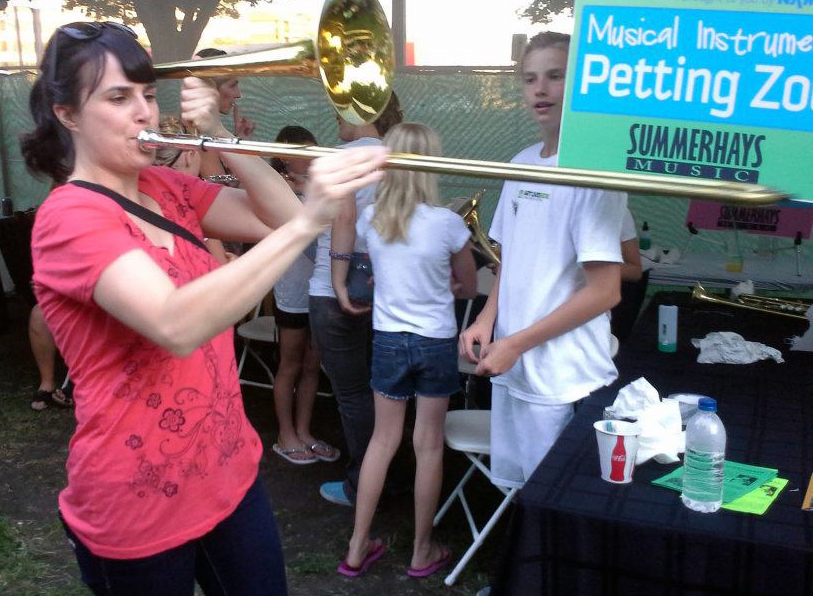 I've volunteered for galleries, art events, museums, magazines, radio stations, and other organizations at one time or another on a fairly regular basis. We won't even talk about Church callings on top of that. My contributions have ranged from graphic design and layout to writing and editing to marketing, social media, event planning, development, programming—the list goes on and on. All of these experiences have enriched my life, introduced me to wonderful people, enhanced my skills, provided me with valuable experience, and even elevated my standing with my current employer. For these reasons, I still consider each opportunity a blessing, but I'll admit there were times when I'd come to the office, sit down at my desk, and think: "I do not have time to be here today."
It wasn't until a couple years ago I began saying no. The first organization I said no to was a local radio station. I had become a regular cohost for them during their fund drives. I enjoyed it, so I didn't mind taking an afternoon off two or three times a year to drive down to their studio and talk to listeners on air about the importance of classical music and public programming. I received an email from their radio services manager asking if I would be interested in hosting a new program they were launching. It sounded like a fun opportunity – something that would be a challenge and provide new experiences. The station would need me once or twice a month on Tuesday evenings, but at the time, my weekly schedule was packed with Church responsibilities, rehearsals, social obligations, etc. He approached me because he knew I could handle myself on air and he thought I had a good personality for radio. As much as I wanted to say yes, I had to make a choice. Could I afford to add one more uncompensated responsibility to my schedule? So I asked if it was a paying gig. The answer was no, so my answer had to be no.
I felt oddly good about it. I had been in the workforce and advanced regularly for ten years. I'd spent years developing valuable skills and I finally realized my time was valuable—and worth paying for. I'd already put in my volunteer hours—my résumé was good. I no longer needed to politely accept every request for help. This spurred a courageous spirit in me that was able to turn down a local magazine when they, after reading several articles I had written for an arts e-zine, asked me to write for them as a regular visual arts blogger. I asked if I would be compensated for my writing. The answer was no. I politely declined and suggested other people I knew who might be willing to write for them as a résumé builder.
This is when getting paid for what I had been doing for free began to fall into place. When an editor I had volunteered for heard I turned down the magazine blogging offer, he offered to pay for my services, including the blog writing, as long as my byline identified me as a contributor from his publication. His publication got some visibility on a popular blog, the magazine got a free writer, and I got one more publication to include on my résumé. I'm now paid to manage the publication's social media, marketing, and music writing staff. It's not much, but it's something. A chamber music group also approached me with a proposal that included compensating me for the work I do for them. Getting paid for enjoyable work I used to do for free became a reality.
Are there still times I come to my office wishing I could just go home and take care of the other things building up on my to-do list? Yes. But balancing these things has become easier.
If you are trying to enter the workforce and having a difficult time finding a job that will pay you for what you love, I highly recommend volunteering. If you are bored with your paying job but stay there because it pays the bills, I highly recommend doing what you wish you were doing as a volunteer. If you have time, ambition, and organizational skills, your contributions will become an asset, and if you play your cards right you might eventually find yourself with a salary. I still don't get paid for everything I do, but I don't expect that to happen. The important thing is to know what you're willing to dedicate your time to. If it's something that fulfills you and brings you joy, volunteering is perfectly fine. We can't turn all our passions into payments, but we can find a balance.
Laura Durham is a Utah native with a B.A. in Art History from Brigham Young University. She has worked for the Utah Division of Arts and Museums for the past eleven years in the visual arts program managing the Rio Gallery and coordinating traveling exhibits. She served as Vice President of the Salt Lake Gallery Association from 2003 – 2006 and as Program Director for the Salt Lake Gallery Stroll from 2005 – 2010. She's assistant editor of 15 Bytes (Utah's Arts Magazine) as well as managing music editor. She sings with a professional chamber choir, Utah Chamber Artists, and assists with their operations and marketing.