Work and Motherhood–Not Incompatible!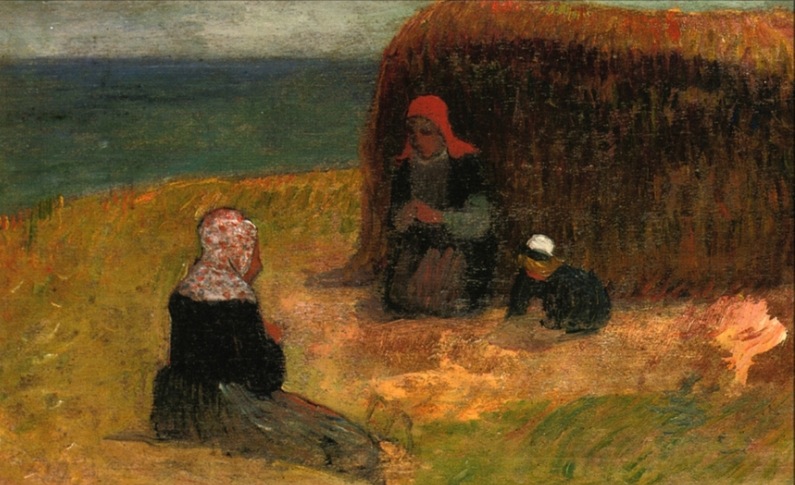 by Kaylie Astin
I have always believed that the work of mothers matters.
When I heard leaders of the LDS faith talk about the value of mothers staying home, I believed that's what I was supposed to do. After I had my first baby, I quit everything. I couldn't imagine going to the grocery store, let alone going to work, while someone else watched my baby.
But it didn't take long for me to realize that though I'd always dreamed of raising a family, something was missing. After all, I was the girl who'd stay up late as a teenager, reading goal-setting books such as Stephen Covey's Seven Habits of Highly Effective People. I had graduated from school with a double major and University Honors, for no other reason than to prove I could. I liked a challenge.
I had dreams and interests, and these dreams hadn't died when I became a mother. But when nothing I started stayed finished, how was I supposed to achieve anything? I'd thought I would get all kinds of vicarious delight from helping my children achieve their goals. When they were small, though, and all they did was eat and sleep, my goals were reduced to surviving the day. For me, breathing wasn't a very fulfilling goal.
Raising children was supposed to be the happily ever after, so why was I so empty?
I tried to fill the void in my life. I needed something, I knew, but nothing felt right, and I became increasingly desperate. The ambitions I'd been squelching were stubborn. They wouldn't go away. I considered going back to work, but couldn't find a part-time job that paid more than minimum wage.
Life was expensive. No church leader who told me mothers should stay home had ever sat down and crunched the numbers with me. I had no idea what rent and electric bills and baby clothes cost when I was making my life plans. No one ever suggested that I had to not only prepare to raise children, but also prepare to go back to work one day. They especially hadn't told me how to do so. My church lessons been big on ideology but short on practicality.
One day, in April 2011's General Conference, I heard Quentin L. Cook say this, "I would hope that [Mormons] would be at the forefront in creating an environment in the workplace that is more receptive and accommodating to both women and men in their responsibilities as parents."
For me, the speech was more than an acknowledgment that Mormon women worked. This sermon was an invitation for me to fight for families in the workplace.
And suddenly, I knew I had to do just that.
I began by researching, and what I found ignited my passion to make a difference even more.
If mothering was so important, and so many mothers worked, why hadn't workplaces recognized this? Why was it so difficult for so many parents to combine work and family life?
There had to be a better way than just one-or-the-other, and surely people who were looking for work and family solutions could benefit from each others' expertise.
If flexible working arrangements existed, could employees negotiate for them so they could use them more often? Even if daycare is often substandard and expensive, couldn't parents who had found great childcare arrangements share their knowledge? It might seem impossible for parents to go back to school, but some have done it, so wouldn't they have great advice? And what about parents who wanted to go back to work after spending several years at home?
I found answers to my questions, but they were scattered in books or all over the Internet, not in a single place. And I couldn't find any online resources at all for LDS working women. So I decided to put together a website.
I spent the next several months immersed in research. I read every article and book about working mothers I could find. I found out which employers had implemented family-friendly business strategies and how they had benefitted from doing so. I learned which negotiation strategies were most successful when asking for a flexible schedule. I spent hours looking online for childcare resource and referral agencies. I called universities and colleges to determine what student childcare options were available. I studied business plans and career books. I devoured information about U.S. policies, ranging from employment law to child care standards.
Then, once I had enough knowledge, I wanted to share it. Of course, I had to learn how to build a site. And there were more than a few technical difficulties, domain name changes, re-designs, and re-writes. But finally, in February 2012, I launched my site, www.familyfriendlywork.org.
The more I learn, the more I appreciate the silver lining in my struggles. The lack of an outlet for my ambition has created its own kind of ambition — to share what I've learned through an often frustrating process with women in search of work-life fit answers.
I still believe that mothers matter, and that's why it's even more important to me than ever that mothers take care of themselves. Most workplaces operate on a model that allows parents little time with their children. But it could be better. If working parents helped each other, if we shared our struggles, our funny moments, our successes, and our knowledge, we could get the help we need, and we wouldn't feel so alone.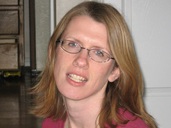 A passionate believer in the rights of women (especially mothers), Kaylie Astin is the founder of www.familyfriendlywork.org, where she blogs and raises awareness of work and family issues. She is also an aspiring novelist and freelance writer whose work has appeared in publications such as Fast Company, Boys' Life and Children's Writer.  Kaylie received a bachelor's degree in music and resides in Utah with her husband and three children.
Art Image: Breton Women with Haystack | Henri Moret, 1889