Career Day: Speech-Language Pathology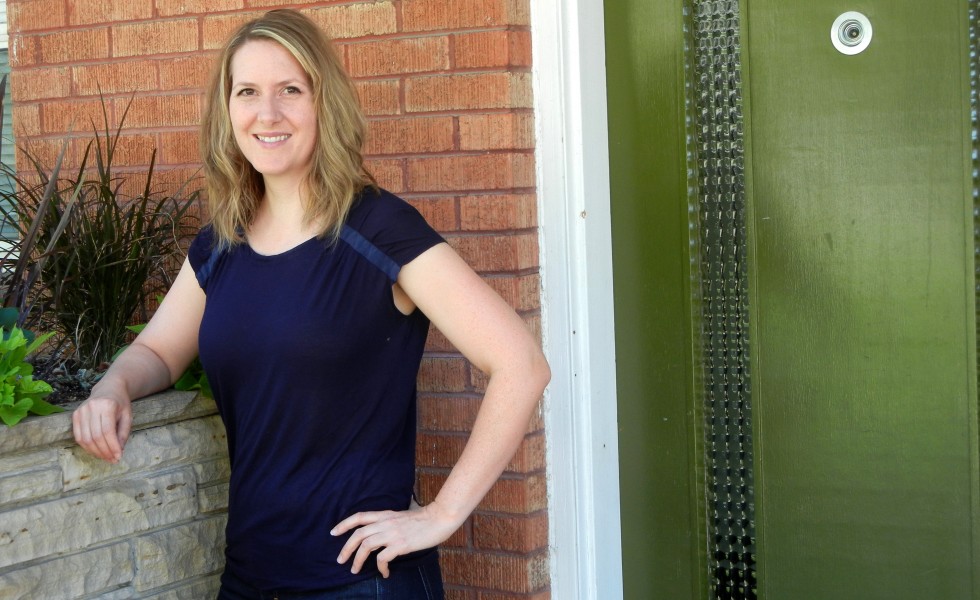 Tell us a little about yourself and about your job.
My name is Andrea Weaver.  I'm 33 years old and I work as a speech-language pathologist (aka SLP).  Speech-language pathologists work in a variety of settings to assess, diagnose, and treat disorders related to speech, language, cognition, and swallowing.
I've been working in this field for 8 years and have primarily worked in a school setting with children with speech and language disorders.  I treat articulation, language, and fluency (stuttering) disorders as well as other areas such as social language skills in children with autism, and augmentative communication for children with limited speech or who are non-verbal. The bulk of my caseload is made up of children in pre-k to 5th grade, and I treat speech, language, voice, and other associated disorders in these children.  The students I work with range from mild articulation problems to very severe students with little or no verbal communication. 
I also do some consulting work for a rehabilitation company.  I work with adults to recover speech, language and cognitive skills after traumatic brain injury or stroke.  We focus on being able to return to functional independence in the home, community, and at work. 
Why did you want to become a speech-language pathologist? When did you know it was what you wanted to do?
I was an undergraduate and had recently changed my major from communications to psychology.  While I enjoyed my psychology classes, I still felt like I wasn't sure what direction I wanted to take with my major and career.  I was literally flipping through the catalogue of possible majors at my university when I came across Audiology and Speech-Language Pathology.  It seemed to combine aspects I liked from both communications and psychology.  I read the description and did some research on the field and employment options with this career and decided that was what I wanted to do.  I finished my undergrad and went on to graduate school to get my M.S. in Speech-Language Pathology.
What drew you to the profession? 
I liked the idea of being able to help people on an individual level in a therapy setting.  I really liked how the field combined the science needed to understand speech, language and cognition and the therapeutic aspect of working with real people and their families on vital skills.  I have always been very goal-oriented, and the concept of assessing needs and developing treatment plans and goals seemed very natural to me.  I also appreciated that SLPs are employed in many different settings and the employment outlook was good so I knew I would be able to have a career in my field of study.
What kind of education is required?
To work as a speech-language pathologist you need a master's degree in communicative disorders or speech-language pathology and to pass the national examination on speech-language pathology.  You also need 400 hours of supervised clinical experience and 9 months of a postgraduate professional clinical experience (CFY) to earn the Certificate of Clinical Competence in Speech-Language Pathology (CCC-SLP) offered by the American Speech-Language Hearing Association (ASHA).
What kind of job opportunities are there in your field? 
There are a lot of different settings where SLPs work.  These include schools, hospitals, rehabilitation centers, short-term and long-term nursing care facilities, private practice, and home care.  The types of disorders you treat depend a lot on which setting you work in. 
What is the best part of being a speech pathologist?
The best part is working with people and their families on functional communication skills.  More effective communication makes such a difference in quality of life, and it is amazing to see people progress and be able to do things that they couldn't do when you first started working with them.
What is the worst part of your job?
Big caseloads and lots of paperwork.  It can be very draining to balance everything I need to do in a day and stay focused for so long.  I can't really take a mental break when I am in the middle of a therapy session and sometimes there are too many patients or students to effectively fit into your caseload. 
What's the work/family/life balance like? 
A lot depends on the setting you work in and your specific position, but if you are careful about selecting your job you can have really great flexibility.  Many of my colleagues are mothers and some work full-time, some part-time and some work per diem on a client-by-client basis.  In the school setting, you have most school holidays off, so it works well for many of the SLP's who have school-aged children.  Some SLPs also decide to do private practice out of their home. 
What is the biggest misconception people have about your job?
As a school-based SLP, people think that we play games to work on "lisps" all day.  While articulation is one thing SLPs work on, we use our clinical expertise to treat a variety of speech and language disorders using research-based methods.  It may look like "play" but there is a very specific purpose behind what we are doing.
Also, people sometimes are very self-conscious about their grammar around me, which is pretty funny.  If you are effectively communicating in full sentences and on-topic, I'm not really worried about you!
What stereotypes or criticisms have you faced as an educated Mormon woman with her own career?
Since I am single and don't have children, some people have suggested that it was a good thing I went to school because now I am living my "back-up plan."  I don't feel like being a parent and being SLP was an either/or choice for me or for any of my colleagues.  My education was an incredibly formative part of my life that taught me many, many things.  To assume that it was a "just in case" plan seems dismissive of my schooling and professional contributions.
What spiritual guidance have you felt as you have pursued your education and developed your career?
I felt strongly guided and supported spiritually throughout my education.  I knew the Lord had blessed me with specific skills and knowledge for a reason and that He expected me to use them in a meaningful way. I knew that the Lord was very much in favor of my decision to pursue a marketable career, and I was blessed throughout the education process.  Many lessons I needed to learn and skills I needed to hone were found in my schooling and continue to come through my work experience.