Why is Everybody Looking at Me?: Dealing with Self-Criticism
Posted on June 24, 2013 by AMW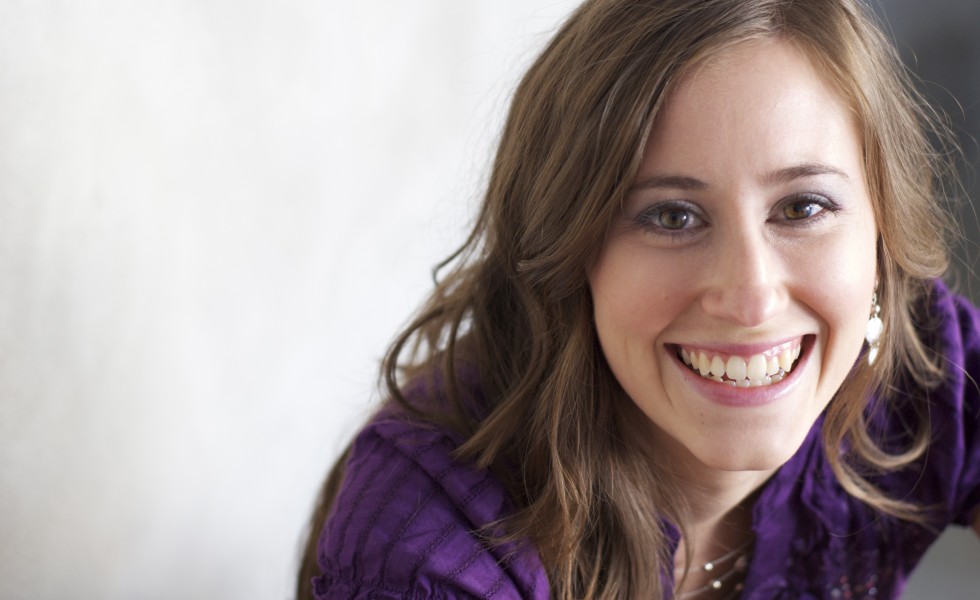 by Denia-Marie Ollerton
Denia-Marie received a bachelor's degree in Psychology and French Studies from Brigham Young University. She recently obtained a master's degree in Mental Health Counseling from Boston College, and currently works as a therapist in Boston. Her professional experience spans a broad range of populations, and settings, from schools working with children and teens to hospitals and outpatient settings working with adults and the elderly. Denia-Marie loves her family and her faith.
I am a beautiful, thoughtful, intelligent, and kind woman. I have a great sense of humor, people enjoy being around me and being friends with me, and I have a natural ability to excel at most things I try to do. Unfortunately, most of the time, I don't really believe any of that. Most of the time, I find myself cowering behind my own shadow, watching opportunities pass me by.
Most people wouldn't be able to tell from meeting me, but I suffer from Social Anxiety Disorder. People with this disorder experience "persistent, intense, chronic fear of being judged by others and of being embarrassed or humiliated by one's own actions. These fears can be triggered by perceived or actual scrutiny from others. While the fear of social interaction may be recognized by the person as excessive or unreasonable, overcoming it can be quite difficult."[1] I know my fear is mostly unreasonable, but I can't help it. There have been many times where the discomfort is so intense that I'll do almost anything to escape.
For example, I remember a time very recently that I was at a conference and was meeting a lot of people. I felt fairly comfortable until they announced breakfast was being served. I got so scared that I'd have to eat in front of other people – "what if I drop food on my clothes or something gets stuck in my teeth?" – that I ended up eating my breakfast in one of the bathroom stalls. Locked. As if someone were going to try to unlock it.
And this is after years of pushing myself to overcome this fear, to the point where I can do things like speak in public and go to conferences and socialize, where I wouldn't have been able to in the past.
What I've come to realize is that I really am my own worst critic. I come up with the most outrageous criticisms about myself, and I attribute them to other people. In a way, believing others looked down on me made it easier to not try. If the world thought I wasn't good enough, I didn't have to face the fact that it was really me, myself, that was keeping me back from truly living and taking risks.
You may not lock yourself in a bathroom stall to eat lunch, but my guess is that many of you downplay your abilities with self-criticism.
So why do we do it? Perhaps it is natural to compare ourselves to others. Many of us live in cultures where we congratulate people on their looks and career achievements, ranking value from best looking and highest salary down to plain looking and lowest salary.
And yet, most of these triggers to our self-criticism will not change soon enough. It is our right, our privilege, and even our duty to take responsibility for ending self-criticism. And it is imperative that we do so, for we lose out when we allow self-criticism such a lead role in our lives.
The act of self-criticism robs us of our ability to understand the real value of our talents. When we compare our so-called weaknesses to others' perceived strengths, it is as if we look at the gift of our own divine value and potential, turn it over a few times, shrug our shoulders, and hand it back to the Giver. "No thanks," We say. "It's nice, but it's not really as nice as I was hoping for." It is as if we are taking a mallet to our God-given potential and swinging with full force, smashing it into the ground.
I know that it can be hard to believe in what we have to contribute. I know that it is easy to ignore our talents when we also recognize aspects about ourselves we wish were different. But I also know that we can and do have the ability to create our own rules around what sort of criticism we will listen to. We ought not to give equal value to self-criticism as we would give to feedback that could help us grow.
So what do we do? How do we stop self-criticism? I know it is easy to rationalize our own personal brand of criticism, so are there ways we can help each other recognize when we do this, or is it an individual journey? Personally, I have made it a lifetime interest and goal to study human behavior. This is so I can understand the feelings I have when I interact with others. I know that understanding is the first step. After that comes courage. Courage to act in a way different from what I feel. Acting and changing behaviors are permanent items on my checklist. Those are two things I do on a daily basis and while it gets easier with time, it still takes courage to this day. But I'm okay with that, because it makes me feel like I'm conquering something, and I like that.
[1] Wikipedia – Social Anxiety Disorder
Category: General, Navigating (LDS) Culture, Personal Essays Tags: comparing to others, counseling, fear, french studies, personal essay, psychology, self-criticism, social anxiety, talents, therapist