Returning to the Workforce as an LDS Woman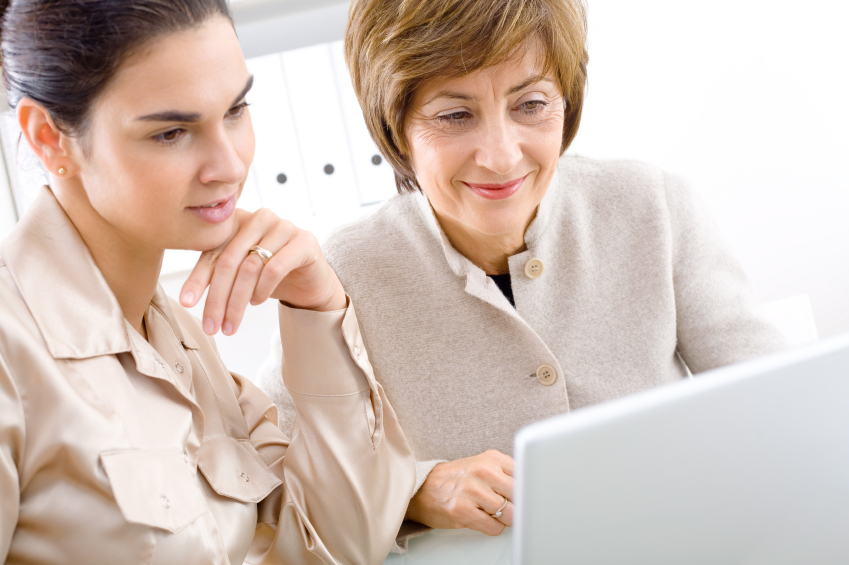 by Holly
Whether you're looking to get back into the workforce after an extended leave as stay-at-home mother, or you're ready to leave a less-than-wonderful job after years to update your education, it can be daunting jumping into an unfamiliar world. But don't let your "time away" or "lack of experience" worry you. You haven't been in a time capsule, after all—your experiences over the past years may have marketable value. Following are some tips about reentering the workforce.
How do I update my résumé after being out of the workforce for a while?
It can be scary updating that old résumé and discovering you have a big gap in official work experience. But there are a few ways around that obstacle, and truth be told, most employers out there understand that it's not all that bizarre to "take time off." There are a couple of things to keep in mind:
One easy fix is to list years of employment and skip the months. For instance, which looks better?

12/2003 – 3/2005: Hannah's Plumbing Supply
11/2006 – 8/2010: Bob's U-Joints and Towing  

OR

2003 – 2005: Hannah's Plumbing Supply
2006 – 2010: Bob's U-Joints and Towing

Don't be afraid to include non-professional or volunteer work provided that it's relevant. Be sure to spin it—for instance, if you were with the PTA and are looking at a job in marketing, be sure to mention event planning or management opportunities. Emphasize the skills your volunteer work honed that will benefit your prospective employer.
Consider using a functional format for your résumé instead of a chronological one. List by skill set and highlight what you bring to a job.
If you're worried about your age, avoid making it a big deal. Remove graduation years from your résumé, if including your education history, and be aware of other obvious indications of your age. If you go in for an interview, be sure to avoid self-conscious commentary on your own age or pointing out the youth of others.
If a prospective employer does ask about gaps in your résumé, don't be afraid to talk about the skills you developed while doing "other" things. Were you traveling? Talk about how that expanded your understanding of cultures and people, or how you had to learn to organize, plan, and think on your feet (miss a connecting flight, anyone?).
Even if your "gap" has to do with illness, unemployment, or other "negative" things, avoid making direct reference to them. Instead, talk about the positive things you did during that time.
If you fear your skills are rusty, you're probably not the only one. Try an online or college course to get your skills updated and freshened, then include it on your résumé or letter of application!
What about including volunteer work on a résumé?
Yes! Volunteering in your church or community shows that you are concerned about the world around you, and that you're interested in making a difference and being involved. There are a few things to remember as you talk about volunteering:
If you're including religious stuff—even if you're in Utah—avoid making your volunteer work overtly "churchy." Your résumé should be understandable to someone who knows nothing about the LDS Church.

For instance, do something like this: 1996 – 1997: Volunteer religious missionary. Proselytized, taught English, volunteered in local community, oversaw 7 other missionaries, set and met goals each week, organized city-wide conferences for youth ages 12-18, etc.
Rather than this: 1996-1997: Served an honorable mission in Spain, Cordoba. Taught 15 discussions each week, served as Ward Relief Society President, taught Sunday School, organized Youth Conference in the city, etc.

You can either include volunteer work under its own heading, or include it amongst your job history by changing the heading from "Professional Experience" to something like "History."
If your volunteer experience doesn't add anything and you just can't make it relevant, consider leaving it out. For instance, if you're seeking a position as a stockbroker, and you were a volunteer janitor at a local rest home, including it might not be a good fit. However, if it's a cause close to your heart, you may want to include it anyway so employers get a feel for who you are. You don't want to end up in a job that would conflict with a cause important to you.
What about references?
This can be a tricky one, especially if you've been out of school or the workforce for a while. There are a few things you can to do ease the way:
If you aren't already, GET CONNECTED. LinkedIn is a great networking site for professionals. You can connect with former employers, peers, instructors, etc. on Facebook as well. If you can stay in contact, half the battle is already won.
If you have older references and are beginning the job hunt again, be polite and give them a head's up. Better they are aware if someone contacts them!
Choose responsive people who actually know you, and people who can address relevant skills. It's better to get a warm and personal recommendation from a middle manager than a vague and impersonal one from a VP.
Business acquaintances, professors/academic advisors, customers, and vendors can all make good references. If you volunteer, consider using leaders or other members of the organization as personal references.
Additional Tips
Keep yourself employable now. Even if you don't think you will ever end up back in the field, keep in touch with it. Take classes. Do interesting things. Even keep your résumé updated. Publish papers; make presentations. Be a part of organizations, professional groups, etc. Keep up your contacts (professional and personal). You never know when they will come in handy.
Are you a quilter, a scrapbooker, a seamstress, a writer? If you're really good at a skill, market it for a few hours a week from home. The Internet makes a little home business superbly easy!
Is there a job you want but the company isn't hiring? Or you just don't have the experience they're requiring? Try volunteering at the company you want to work for. At best, they may end up loving you so much they'll hire you. At worst, you'll just get a little more experience for the future. (ok—at the very worst, they'll just say "no thanks").
It can be a painstaking process, but fine-tune your résumé to each job you're applying and include a cover letter. If the job description doesn't include the name and title of the person to whom you'd be reporting, do a little research to get a name, so you can address your letter to a real person, not just to "Whom It May Concern."
Beware of social media! It may be super-awesome to have an Internet business or popular blog, and can really help you to stand out, but it can also do you damage. Negative or über personal blogs, inappropriate images or posts on Facebook, or scathing tweets can do you great damage.
Do you have experience returning to the workforce after a hiatus? What suggestions or advice would you add?