Career Day: Clinical Psychology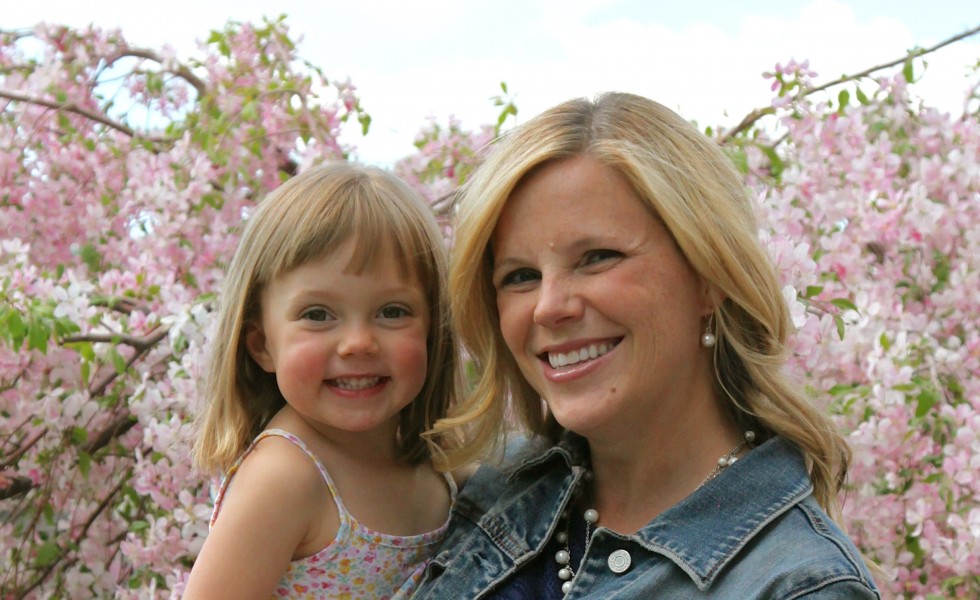 Tell us a little about yourself and about your job.
My name is Anna Packard. I am a licensed clinical psychologist. I am from Phoenix, Arizona originally but have lived in Utah for the last decade and now consider it home. I am 31 years old. I am also a wife and mother. I currently work at Brigham Young University in Counseling and Psychological Services as a therapist. I see individual clients as well as run group therapy sessions. My specialty is eating disorders. Before joining the staff at BYU last year, I worked at Center for Change, an inpatient and residential facility for women struggling with eating disorders. I now focus on BYU students who struggle with eating disorders, but also see clients with different presentations as well (depression, anxiety, OCD, etc.).
Why did you want to become a psychologist? When did you know it was what you wanted to do?
It sounds cliché, but I became a psychologist because I wanted to really help people and psychology, emotions, behavior, and relationships all fascinated me. I chose to become a psychologist over other helping professions because it suited my interests and my personality best. I love that being a psychologist allows me to not only work as a therapist seeing clients, but I also conduct research and teach classes at the university.
What kind of education or training is required?
To become a licensed psychologist, you are required to complete a PhD or PsyD in Counseling or Clinical Psychology. The emphases in these education requirements vary slightly, and there is a lot of overlap. Beyond finishing four years of coursework, including a dissertation, you must complete a year of internship. This is a 2,000 hour internship where you will focus on your specialty in a setting you hope to pursue professionally (e.g. inpatient hospital setting, state hospital, college counseling center, outpatient mental health clinic, VA, etc), and accrue important face-to-face clinical hours.
What kind of job opportunities are there in your field?
As I mentioned before, I love that my job provides me with flexibility to pursue different interests. There are many job opportunities in the field. Many psychologists pursue private practice, while others are employed in a variety of settings like hospitals, inpatient care, outpatient medical settings, college counseling centers, behavioral mental health facilities, forensic settings etc. If you have a specific population you want to work with, like I did with eating disorders, you can pursue employment at eating disorder facilities or do private practice with that emphasis or work at a college counseling center. Or if you want to see a diverse population, you might also seek private practice or college counseling centers. Beyond working with a particular population, psychologists are employed at universities as faculty in various departments. They are employed to do research, mentor students, supervise graduate trainees, and teach undergraduate and graduate level classes. You can also pursue teaching positions without working as a full-time, tenure-seeking faculty at universities as well, as I often teach at least one undergraduate psychology class each semester. Psychologists also become directors and consultants for a variety of agencies. So the job opportunities are diverse and plentiful for licensed psychologists.
What types of jobs have you had within your profession?
In graduate training I was able to work in a variety of settings to see where I might fit best clinically. I worked at an eating disorder facility, an outpatient clinic, a medical setting offering low-fee counseling services to disadvantaged populations, and a private practice clinic. I completed my internship at the BYU Counseling and Career Center in 2010. After graduating, I worked at Center for Change seeing inpatient and residential clients struggling with eating disorders. I transitioned back to the BYU Counseling Center in fall 2012. Beyond these clinical jobs, I have taught numerous undergraduate classes at BYU including Abnormal Psychology, Psychology of Gender, and Introduction to Clinical Psychology.
What is the best part of your job or profession?
That's hard, because I feel there is so much that is rewarding about my profession. I think the best moments come in seeing clients make breakthroughs and establish important changes in their lives. It feels like an honor to journey with clients on a very personal level—to share in their pain and triumph with them in their successes.
What is the worst part of your job or profession?
The hardest part of my job is the flip side of what is the best part about my job. It can be really difficult to put my heart and mind into working with a client to help them develop insight and make changes, and keep meeting resistance over and over. It can be difficult if clients don't want to change, and I continue to watch them struggle and suffer. When that happens (luckily not very frequently) it can be quite taxing emotionally.
What's the work/family/life balance like?
I have found that balance to be pretty achievable in the jobs I have held since becoming a mother. I have found employment that values what I offer and also respects that I am a mother with a family. I am protective of my time at home with my family and try not to do any notes or other job preparation at home. I also work part-time in family friendly environments. I have found that as a psychologist, there are many family-friendly options in the community that can help one develop professionally, contribute meaningfully to the field, and also give one the time and energy to be with family.  The populations you choose to work with impact this balance, as some populations require more emotional energy and physical time. It is for this reason that I left working with the inpatient population to pursue working with college students on an outpatient basis.
What is the biggest misconception that people have about your job?
I have to chuckle. When people find out I'm a psychologist, the first thing they often say is, "Are you analyzing me right now?" I think people think psychology is not necessarily founded in science or empiricism. People often conjure up images of Freud and lying on a couch.  I think people perceive us as "paid friends" who help people get in touch with their emotions but don't really know how to help people overcome their struggles. As psychologists, we are strongly trained in empiricism and evidence-based practice. We use our clinical background and our understanding of pathology, psychological processes, and theoretical orientations to collaboratively work with clients toward mutual goals.
What stereotypes or criticisms have you faced as an educated Mormon woman with her own career?
I was one of two married LDS women in my graduate program. While it went unspoken, pursuing a graduate degree didn't seem quite justified or valuable since I was married and my husband was pursuing a lucrative career where I wouldn't "need" to provide as well. I also received blatant opposition when my husband sacrificed on behalf of my education. My husband turned down a job in the Bay Area so we could stay in Utah for me to finish my degree. Some people in our life judged me as selfish and felt that my priorities were wrong. I got the message that I should drop out of my program, pursue a less demanding degree, and start having a family to support my husband in his career. This was a difficult time for us emotionally and it was really hard to feel judged this way. However, I was so grateful for my supportive husband who repeatedly told me, "Anna, I want you to get your degree as much as you do."
After graduating, I pursued a full-time job for a while, even though I had a young daughter at home. I felt I had to justify my choice to work, especially since I didn't "need" to. I feel that some mothers who have made the choice to stay home judge me or don't understand my choice to work now that I have young children. On the other hand, I worry that stay-at-home LDS moms think I judge THEM for staying home.  I feel we need to have more communication between each other to breach this divide and hope this can happen in the future. There have been times where I have felt lonely in my employment as there were few other working moms to collaborate with. I definitely feel like the exception to the norm in the professional world. Luckily, I have found some other LDS working moms to connect with and this has helped my sense of isolation greatly.
What spiritual guidance have you felt as you have pursued your education and developed your career?
Part of why I did pursue my degree and also continue to pursue employment is BECAUSE I feel like Heavenly Father has blessed me with a talent and the education and the opportunity to do so. When I sit with clients and help them change their lives and overcome their struggles, I feel I am serving them, and subsequently serving my Heavenly Father. I have been blessed with many spiritual experiences working with clients, where I have felt Heavenly Father aid me in how to best help His children. This divine aid confirms to me that I am pursuing a noble cause; a cause Heavenly Father endorses for me.
Any other thoughts, advice, or stories you'd like to share?
I love that being a psychologist stimulates me mentally, fulfills me emotionally, and connects me interpersonally. It is often challenging work, but at the end of the day I feel like I did something really meaningful.