Voices from the Past: Elizabeth Claridge McCune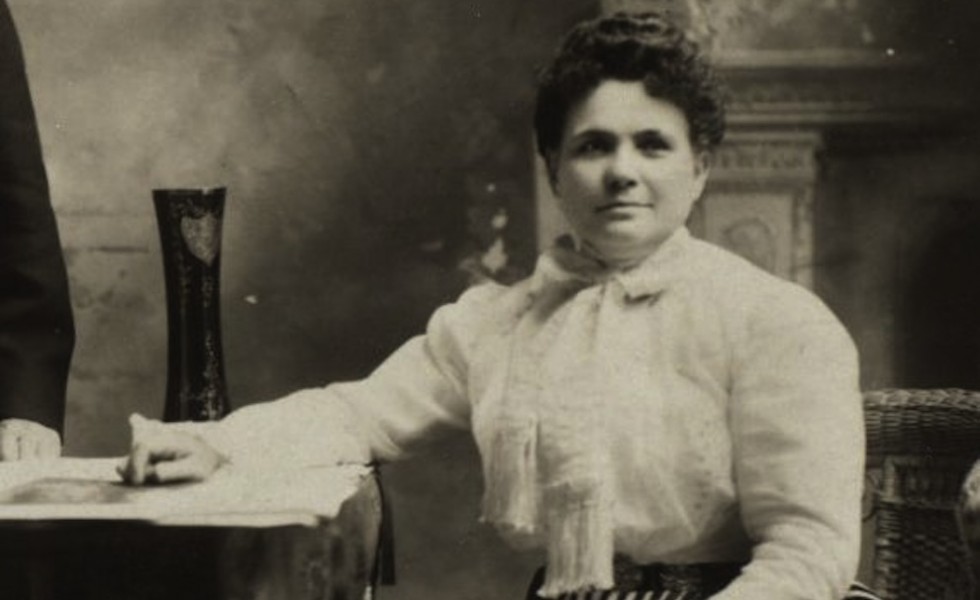 by Celeste Tholen Rosenlof
Sometimes, reviewing the past gives us a clearer picture of the future we hope to forge. Looking around the classrooms and chapels of The Church of Jesus Christ of Latter-day Saints, I don't always find women who think like me or have similar aspirations. Though I know other women like me exist among my contemporaries, sometimes, looking to the past is more immediately successful. With the benefit of time and its normalizing effect on once radical ideas, many of the extraordinary things accomplished by women in the early church now seem ordinary. But at the time, they truly were revolutionary. Just within our church, many of its important and lasting programs – including the Relief Society1 and Primary2 – were imagined, organized, and run by the sisters.
One sister, whose gumption, independence, and faith inspire me to move forward with my vision for my contemporaries and myself is Elizabeth Ann Claridge McCune.
Though she is known by Salt Lake's historical markers as the wife of the affluent businessman Alfred William McCune and homemaker of McCune Mansion, there was much more to this wife and mother of nine than a grand house and raising children.
Elizabeth – born on Feb. 19, 1852 in Hemel, Hempstead, England – was one of the early lifelong members of the LDS Church. The same year she was born, her parents were baptized and emigrated to Nephi, Utah, where she spent her childhood. Elizabeth spent her entire life working in some way or another, but the two areas that interested me the most were her work in the community and her work in the LDS Church, somewhat inseparable during 19th Century Utah.
Her work in the community
In her childhood, she spun yarn, sewed, knitted, crocheted, and milked cows on the family homestead. As a 15-year-old, her bishop called her to learn the skills to become a telegrapher in Mona, Utah. When she wasn't running the switchboard, the teen was writing her life history – something I find really endearing and inspired. Did she know that more than 150 years later women would look to her life for answers about practicing the LDS faith?
At age 17, Elizabeth's father was called by President Brigham Young to settle Nevada's "Muddy." She left behind her work as a telegraph operator and the comfortable familiarity of central Utah to work alongside the other families called there before learning that this new settlement was over the border of Utah and in Nevada. After learning this news, they left their work and new settlement behind, and she moved her life once more to follow the direction of church leaders. It would be hard for me to sacrifice and work so hard only to find it was a waste of my time and resources, but she seemed to do so with dignity and grace.
After her marriage at age 20, her emigrant husband's business earned him great wealth. She looked on that wealth as a stewardship; money was not the end goal for her. With a house full of children, she opened the luxurious McCune mansion's doors for events throughout the city. In addition to the thousands of dollars she gave to charity – including $500 to save the Young Woman's Journal – she donated the family's house in England to the LDS Church missionary program. She demonstrated this kind of selflessness again and again as she worked on committees throughout Utah, as well as national councils. She was appointed by Governor William Spry as a trustee of the Utah State Agricultural College (later Utah State University) in Logan in 1905, acting as vice president for her last two of 10 years of service there.
Elizabeth, without much formal education, moved boldly through her projects in the community, and it seems she chose them with care. Sometimes, I take the path of least resistance and settle with mediocre or safe projects, rather than those that will make a statement. Seeing what women like Elizabeth accomplished gives me the gumption to immerse myself in meaningful ventures and dialogue.
Her work in the LDS Church
From 1893 until her death in 1924, Elizabeth served in the temple and led the way in genealogy research. Her work in the temple fulfilled one of the three-fold missions of the church, redeem the dead, but she also worked closely with missionaries to work towards another tenet: proclaim the gospel. While on a trip to Europe in 1897, Elizabeth helped open the way for sister missionaries with her talk in a meeting that helped correct the misunderstandings about Mormon women, who were seen as oppressed and indoctrinated subordinates in their land, church, and marriages."I spoke of my extensive travels in America and in Europe, and said that nowhere had I found women held in such esteem as among the Mormons of Utah," she said3.
"Our husbands are proud of their wives and daughters; they do not consider that they were created solely to wash dishes and tend babies; but they give them every opportunity to attend meetings and lectures and to take up everything which will educate and develop them. Our religion teaches us that the wife stands shoulder to shoulder with the husband."3
Certainly, this is a perspective Mormon women, including myself, are still trying to convey to those inside and outside of the faith.
Later in her life, Elizabeth faced a challenge many contemporary women do: her husband's inactivity in the LDS Church. Independent of her husband's faith and activity, she continued the service that had impassioned her for so long.4 In the over-romanticized and edited stories of the early church that serve only to honor pioneers, it was heartening to learn that she faced a very modern challenge.
Elizabeth serves as a multi-faceted example of the modern Mormon woman. With her resources, she excelled personally, improved her community, and set the way for women – contemporary women like myself – in the church to do the same.
1The Church of Jesus Christ of Latter-day Saints, "'Something Better': The Female Relief Society of Nauvoo." Daughters in My Kingdom: The History and Work of the Relief Society. Accessed April 29, 2013.
2The Church of Jesus Christ of Latter-day Saints, "History of Primary." Accessed April 29, 2013.
3McBride, Matthew S. (10 July 2012). "'I Could Have Gone into Every House': Elizabeth McCune Helped Pave the Way for Sister Missionaries." The Church of Jesus Christ of Latter-Day Saints. Accessed April 29, 2013. 
4Ivan J. Barrett, Heroic Mormon Women, (American Fork, Utah: Covenant Communications Inc., 1991), chap. 11.
Additional Reading
Nibley, Preston. "Elizabeth Claridge McCune One of Great Women in the Church." Deseret News, sec. Stalwarts of Mormonism, March 13, 1954.
Are you interested in learning and writing about a historical LDS woman? Whether they were sisters with church-wide or community influence or a pioneer ancestor who influenced your own faith, we welcome submissions on the subject. Essays should include your personal narrative on the woman's life and how she inspires you, as well as a brief history of her life. Click here for more information.